A 10 day initiation into the wild to reconnect with yourself and what truly matters even if you don't have prior backpacking experience.
Experienced Guides
All gear/food/permits/ lodging included
Transformative journey
Alasdair Plambeck | Lead Guide

Alasdair is a guide, Kambo practitioner and husband. He co-hosts the FAR OUT podcast, is an avid traveler and has spent time walking in mountain wildernesses all over the world. He co-founded Wild Within with Kelly to share his deep love for all things wild and his passion for adventure, authentic living and personal growth.
Kelly Ann Margerum | Lead Guide

Kelly is a Doctor of Physical Therapy, yoga teacher and community facilitator. Her path continues to be a journey of merging a background in western medicine alongside her passionate wanderlust and desire to know herself in this world. She created the Wild Within alongside Alasdair as a meeting place for other adventurers, leaders and seekers that share a desire for self understanding and connection.

Why is it more than a backpacking trip?


Do I need prior experience?


What will the food be like?


Why do you say "Wilderness is Medicine"?


Why do you call it Initiation?

For a trip like this, you will need a lot of specialized gear but don't worry that's all the gear that we provide.
We provide your:
sleeping bag, tent, backpack, sleeping pad, hiking poles, kitchen stove, fuel, kitchenware, bear canister and all of the food.

Basically, the only thing that you'll need to bring are your hiking clothes, hiking shoes, toiletries and a water filter.

The water filter is specialized and it's something that we would ask you to purchase, but it's pretty cheap. There are a few that we recommend and we'll share that with you once you sign up.
This is not only an outer journey through a beautiful landscape,
it is also a shamanic journey through your inner landscape.

And we're not only experienced Wilderness guides were also trained and experienced practitioners in other modalities, including yoga, meditation, sound healing and Shamanism.
We're going to be bring a range of tools and techniques to help support and deepen your relationship with the wild, with yourself, with others and with what is sacred.

You do not need to have any prior experience backpacking.
If you do, that's great and you are welcome to join us!

But, if you don't please know that we developed this trip with you in mind.

One of the many intentions we had when creating this trip was to bring more people out into the wild and teach them the skills needed to safely backpack.

Backpacking seems to interest a lot of people, but it's tough to know where to begin and how to start. So this is your opportunity to do that!

By the time you leave, you will have the skills and confidence needed to head out on a backpacking trip long after our retreat is over.

Don't get the wrong impression - this trip is challenging. We have made it accessible to beginners, but by no means would I call it a beginner trail. We'll talk more about exactly what those challenges are when we chat with you one-on-one.

Wild within was actually born out of this trip back in 2019.
Yosemite is an absolutely stunning wilderness and it deserves to be seen and experienced for yourself, but it can be hard to get out in the backcountry.
Especially some of the places we're going to go which is why we put this trip together to make it easier for you to access. And we want to teach you how to backpack so that you come out of this trip with the skills and confidence to go out into the Wilderness on your own.
We want to give you a peak experience backpacking so that you'll fall in love with it like we have and want to do it again. And finally, at the core of our company, is a deep respect for nature.
We believe that reconnecting with nature and cultivating, a relationship to the wild can be extremely healing, and transformative, and have a powerful impact on the way we live our lives.

There's a lot to say about the things that we'll be seeing on this trip. We'll keep it pretty broad for now, but when we talk to you, one-on-one, we'll get into more specifics.

We're headed to Yosemite National Park, but it's not the Yosemite you might have in mind.

The valley is beautiful, but we won't spend a lot of time there. Instead, we're taking you to the hard to reach, remote regions of the park that almost no one gets to see.

There are many reasons why that is - it takes a lot of expertise, the right gear and having the right permits. (The permitting system for Yosemite is extremely, extremely competitive.)

Once we get into the backcountry, we'll be hiking approx. 50 miles.
During the course of our time together we will move through a million different landscapes from alpine lakes, to craggy peaks, to really lush forests we'll even walk through an area of the park that was burned down years ago and you can see the undergrowth starting to recover and come back.
It's absolutely spectacular and not many people have the chance to see these more intimate parts of Yosemite.

A consciousness-expanding journey into wilderness medicine.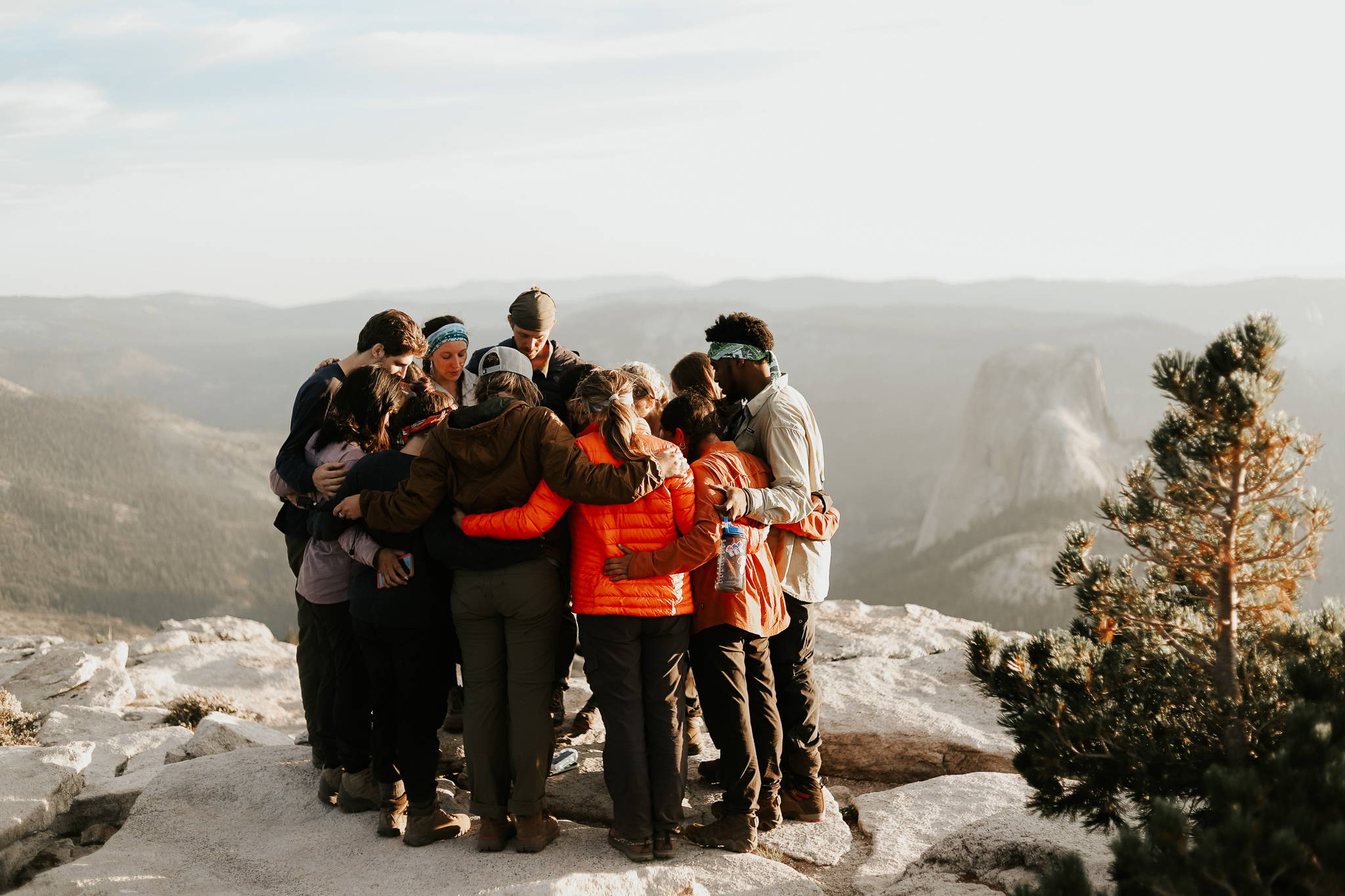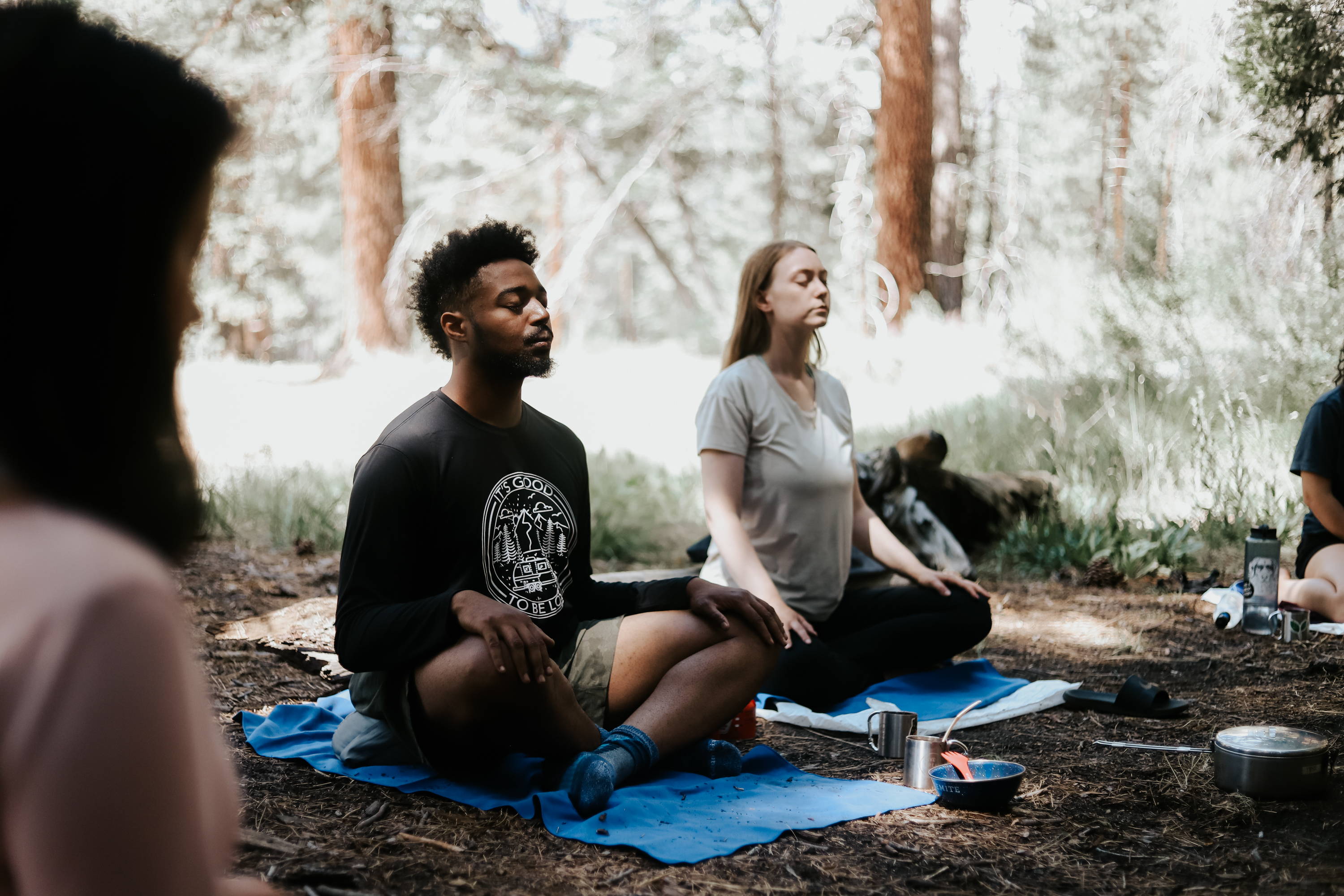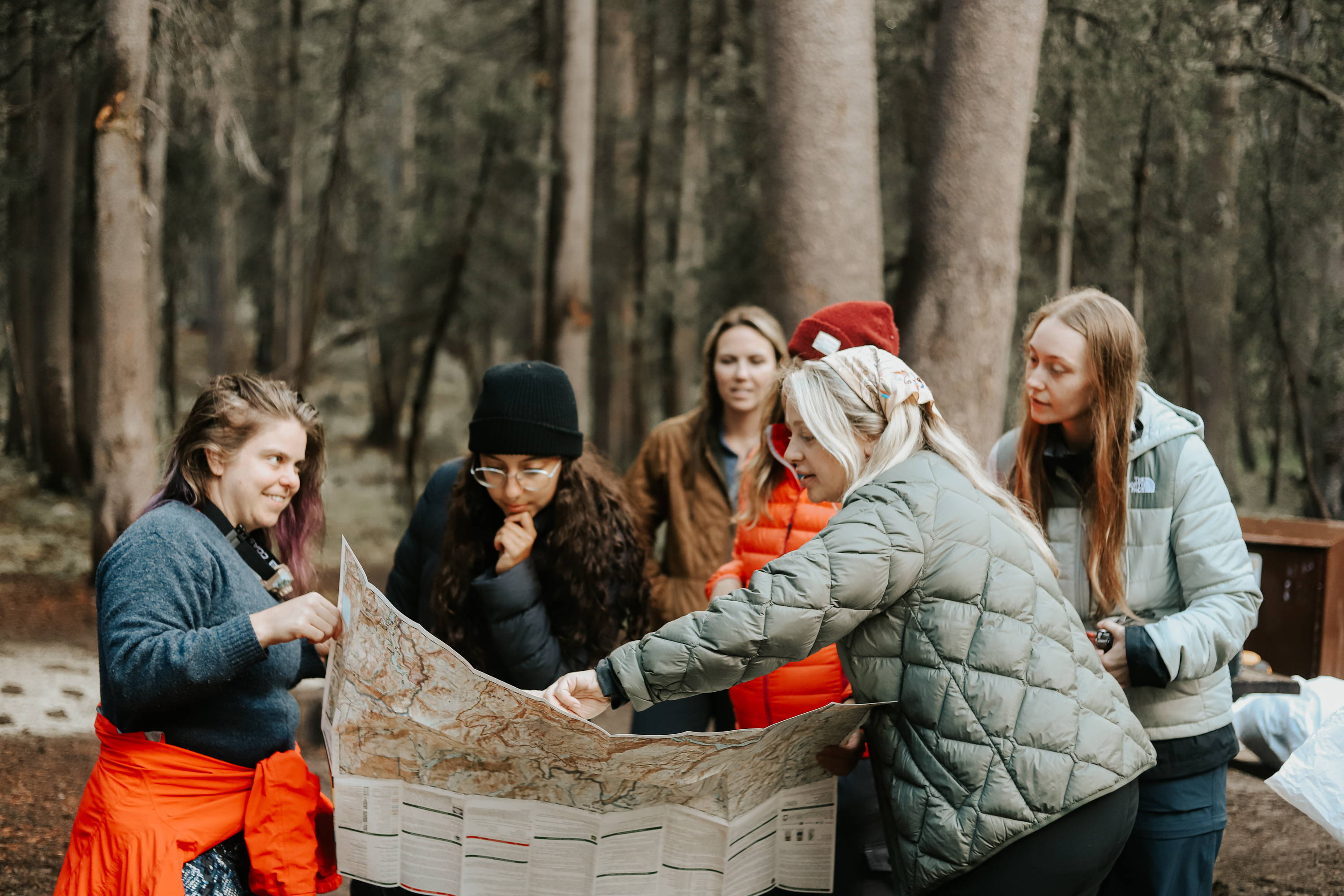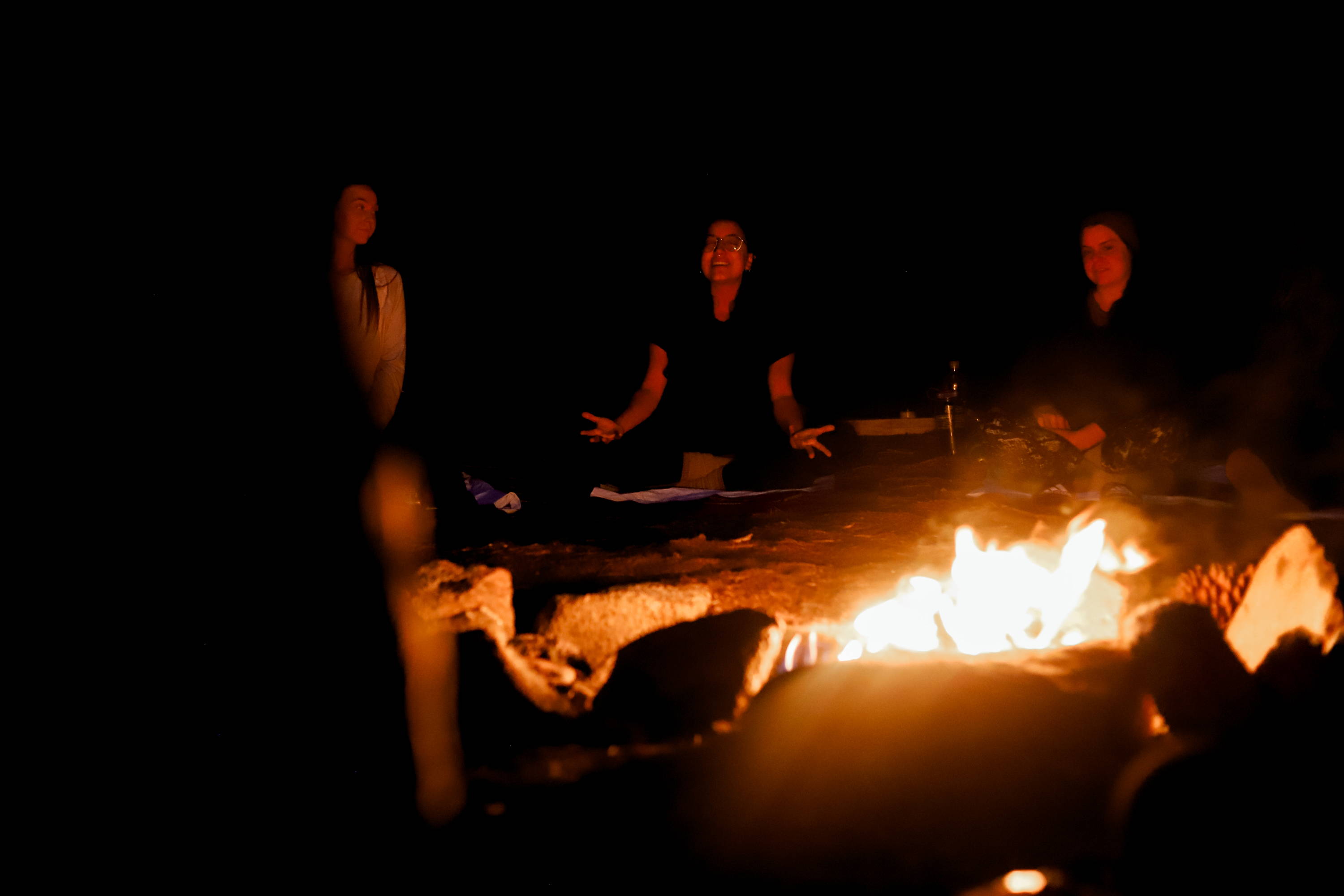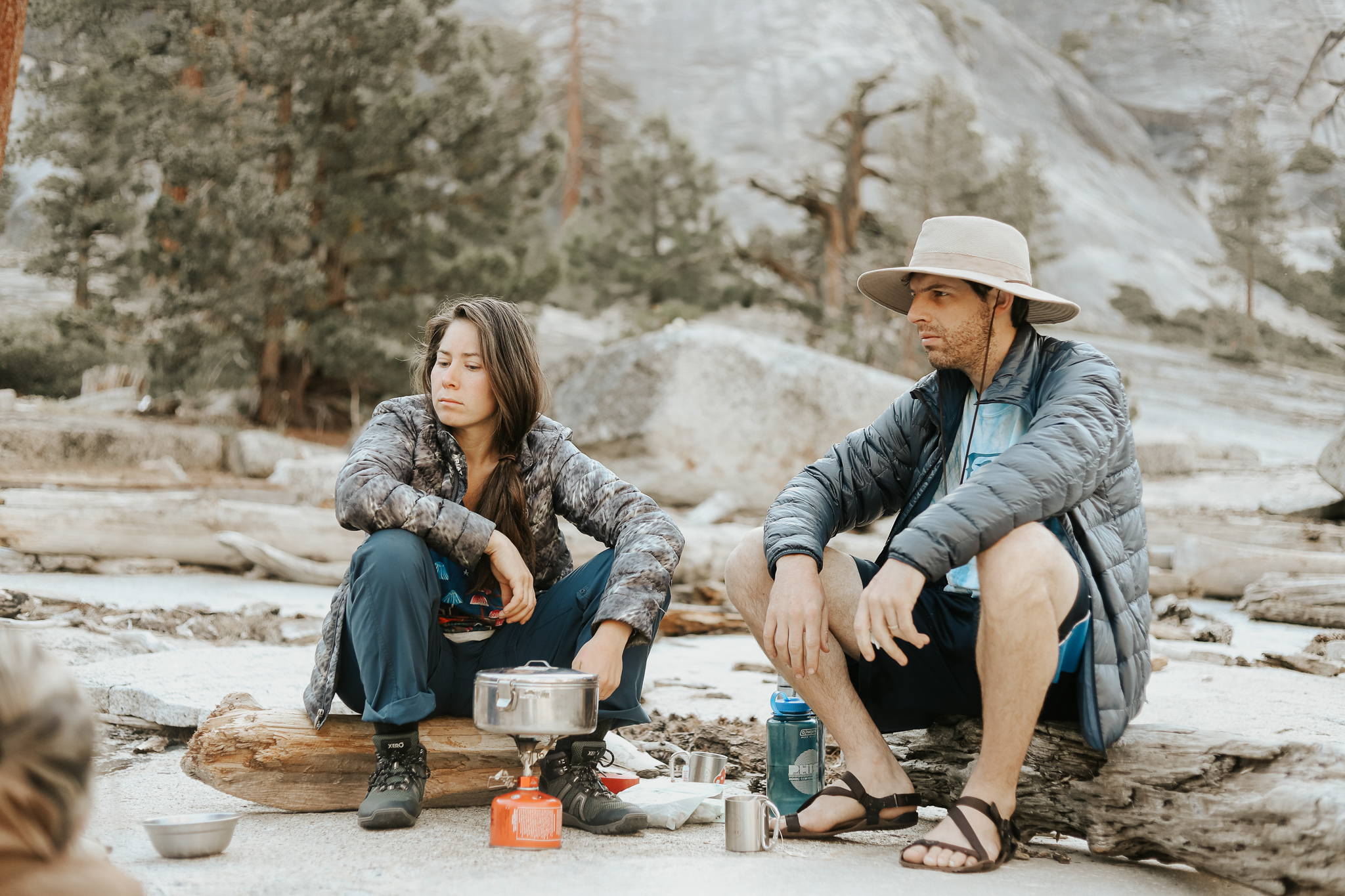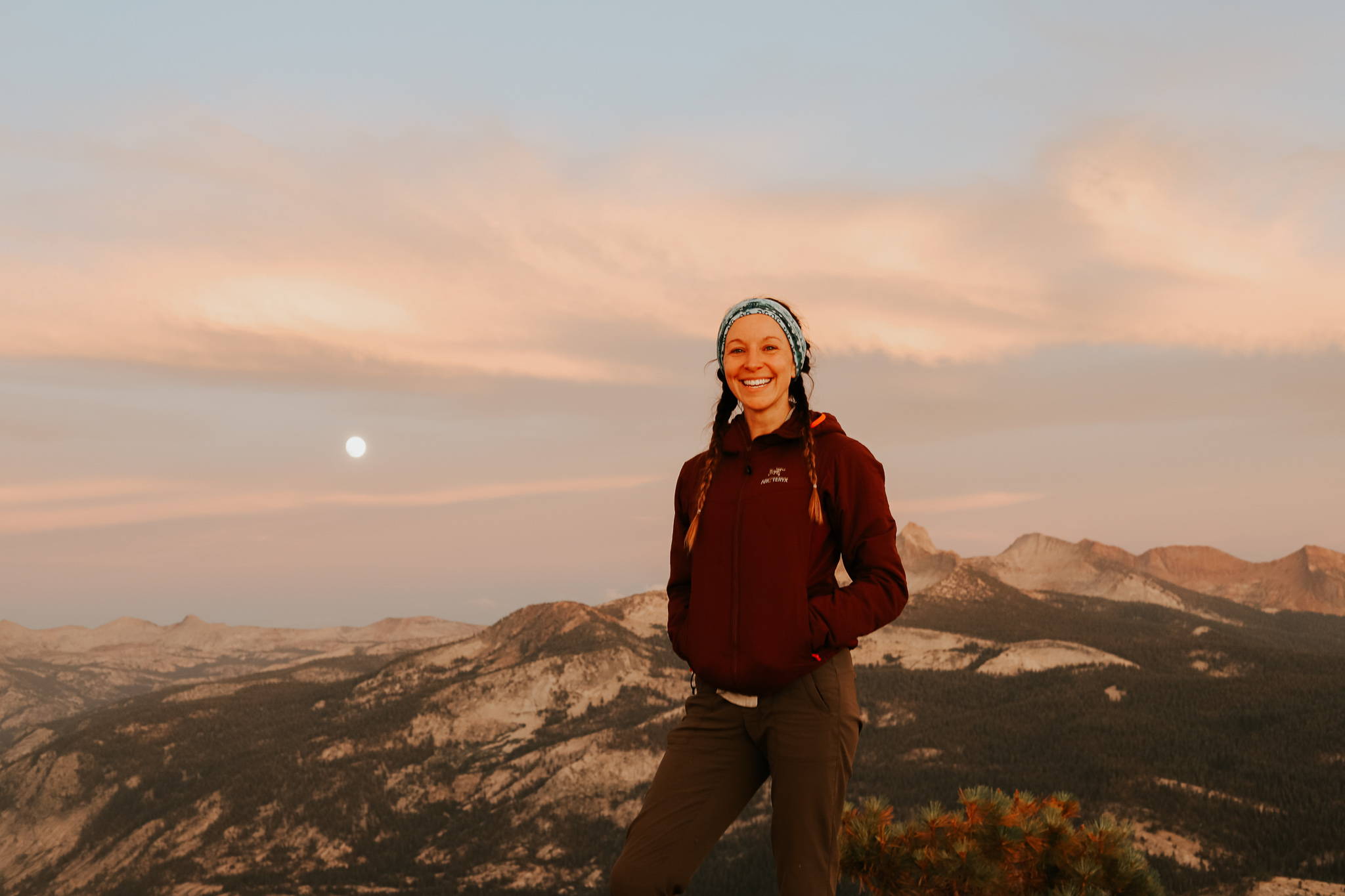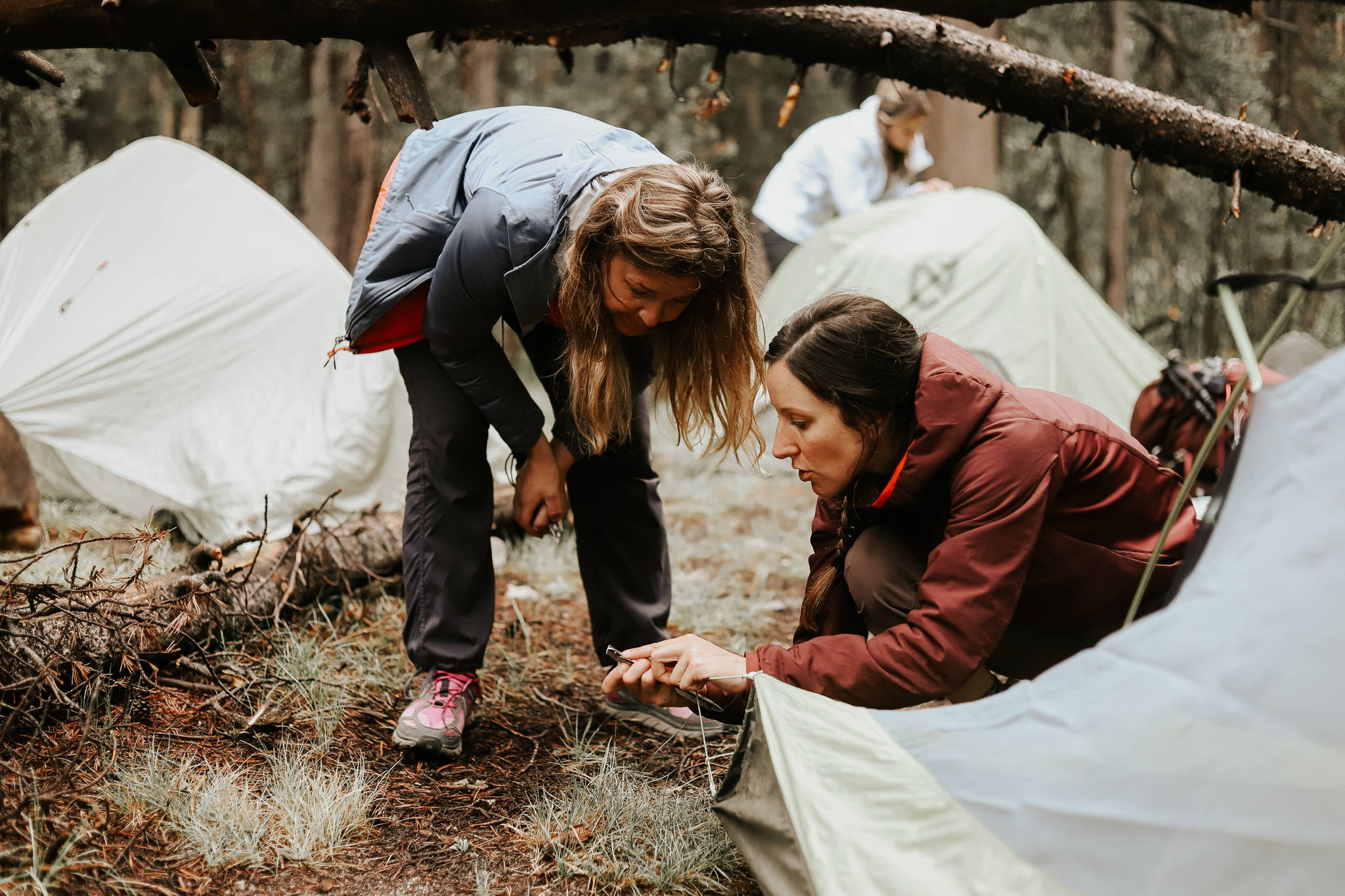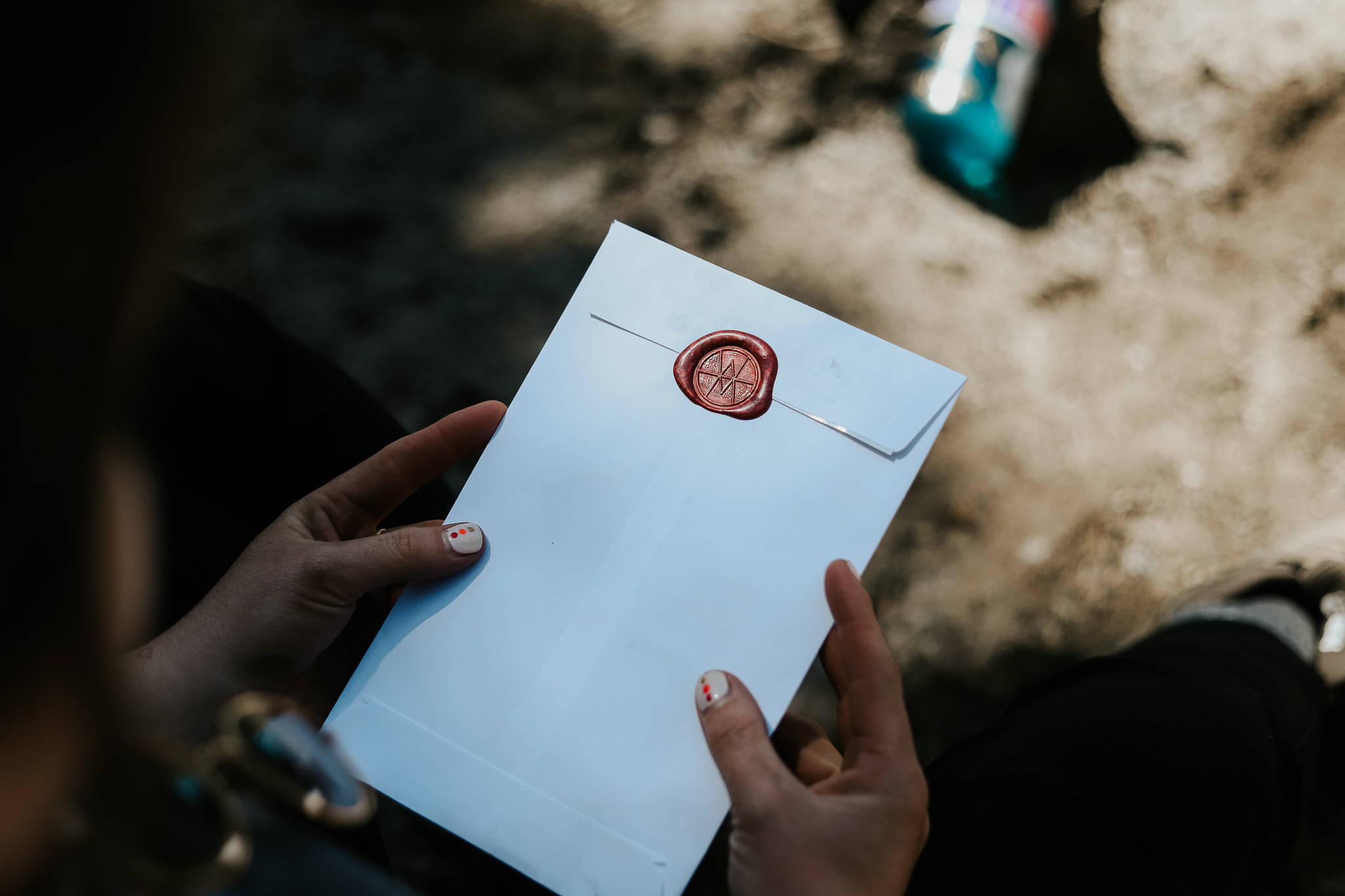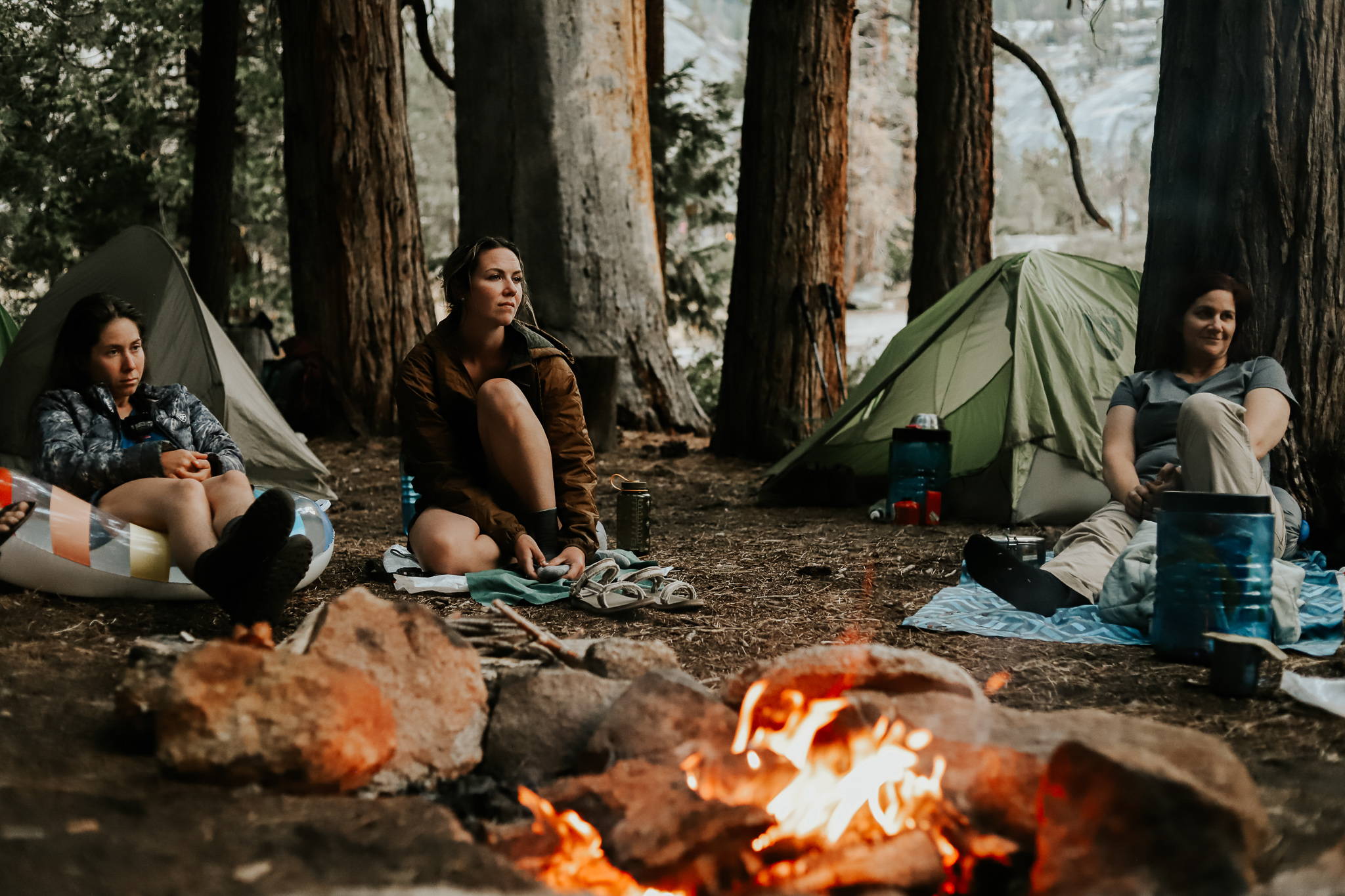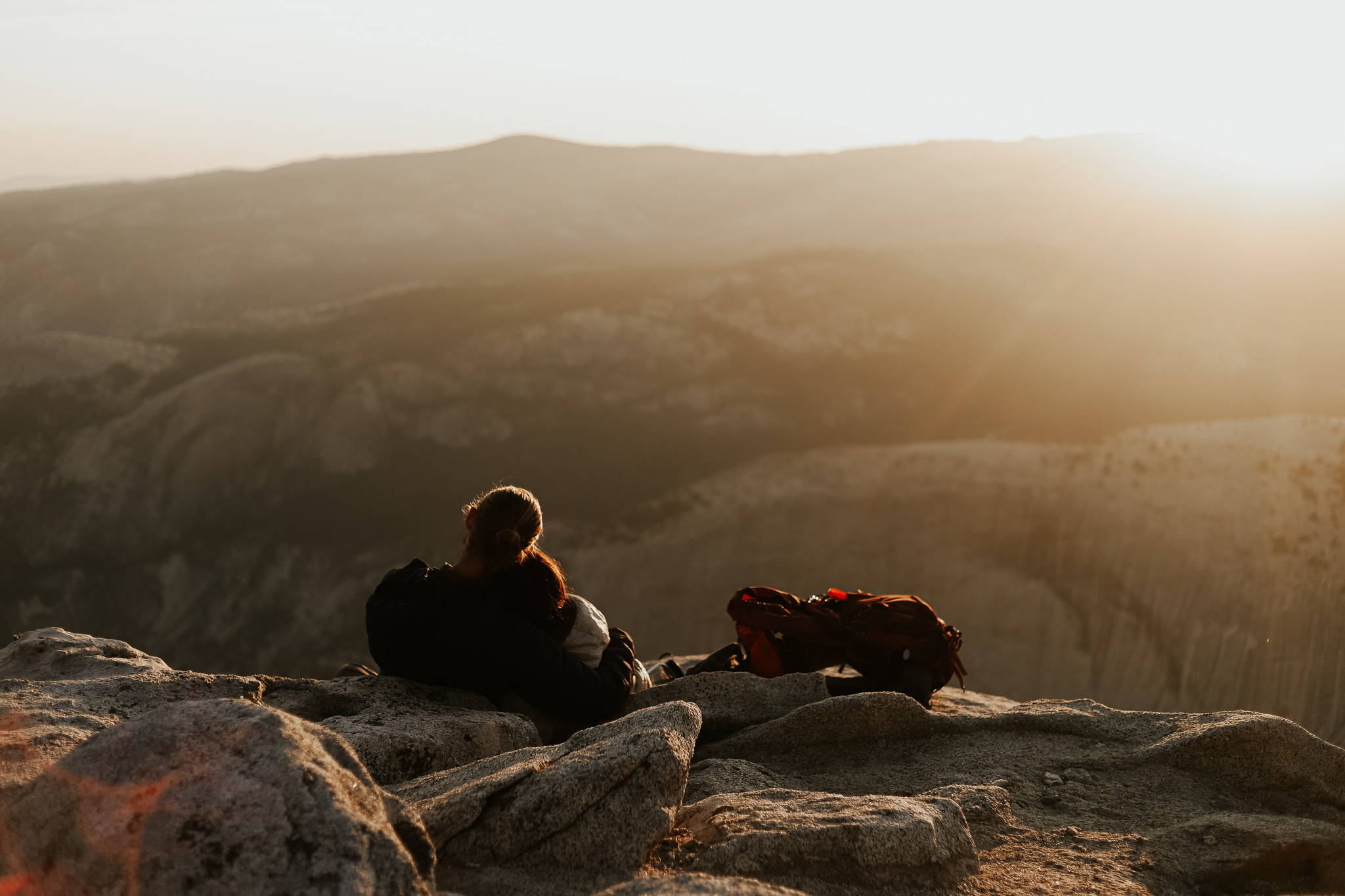 Reflections from Devin C.
Previous participant on Yosemite
Join experienced guides to a remote region of Yosemite that requires special expertise to access.
Challenge yourself and rediscover the inner strength and resources you've always carried.
Forge deep bonds with a community that shares your values and leave with meaningful relationships.
Leave with the confidence and skills you need to backpack on your own.
Save yourself the time, energy and hassle needed to plan a complex expedition and navigate the competitive Yosemite permitting system.
Step out of your everyday life, expand your horizons and return revitalized.
Return with tools and techniques that will connect you to yourself and what matters most.
Reclaim your wildness and remember who you truly are.
Return with a sense of inner peace and connection to nature.
NO PRIOR BACKPACKING EXPERIENCE REQUIRED

Immerse yourself deep within the soul of nature and reconnect with what truly matters on a challenging journey with experienced guides.

JULY 5TH - 14TH
YOSEMITE NATIONAL PARK
All-Inclusive 10 Day/9-Night Experience through the Yosemite Wilderness.

Initiation
July 5th - 14th

Join us for an all inclusive 10-day / 9-night adventure through Yosemite National Park.
Pricing includes:
6-Day/6-Night High Sierras trek
Lodging Prior & Post Trek
All specialized backpacking gear
All necessary park permits
Transportation to and from the park
All meals are provided
Payment plans available
*Price is on a sliding scale. You are free to choose the price that is appropriate for your situation. Paying the high end supports our ability to continue this work and offer financial aid to those who would benefit from our trips and programs but would not otherwise be able to afford them.
Reflections from Yevgeniya S.

Previous participant on Yosemite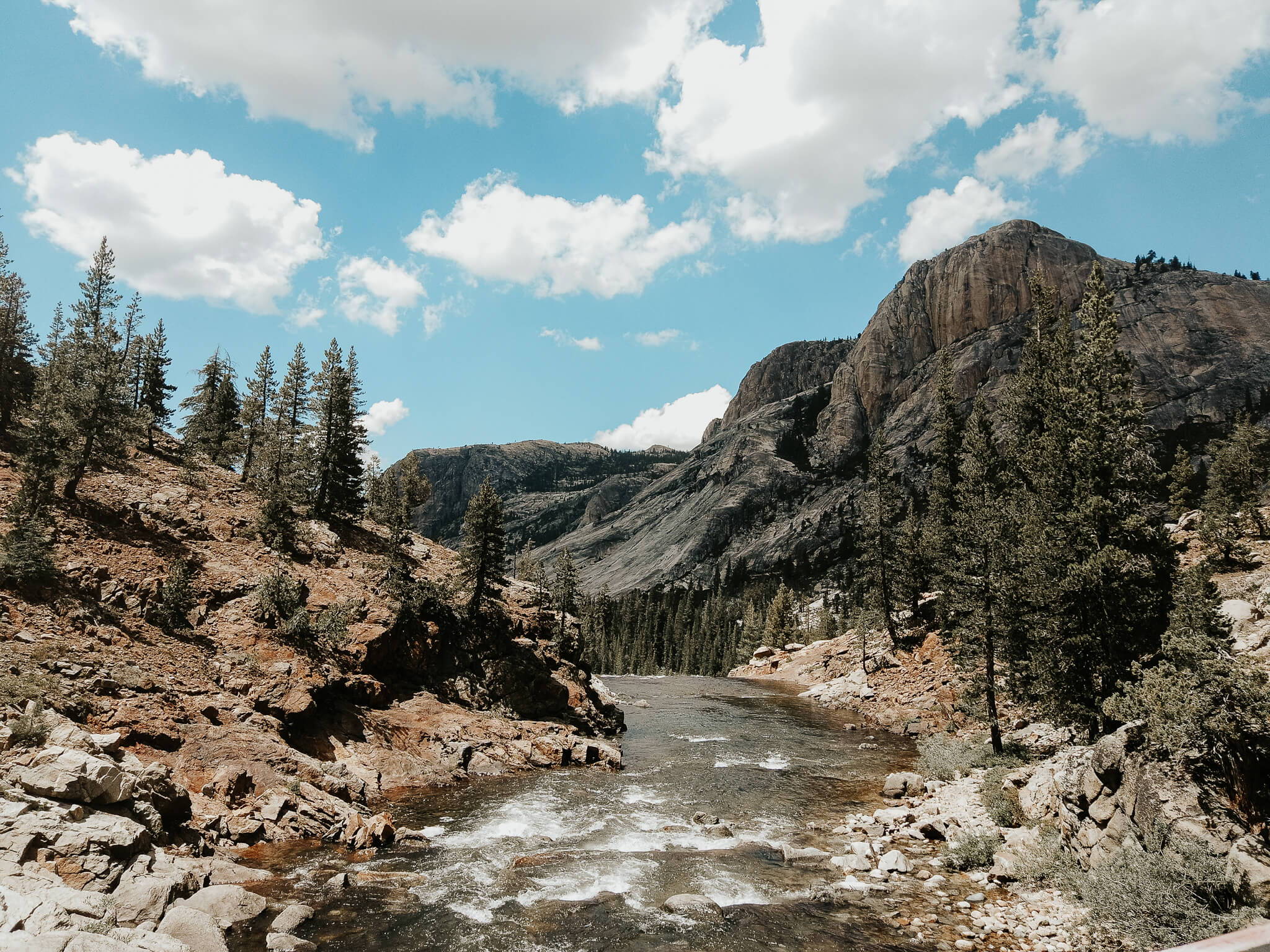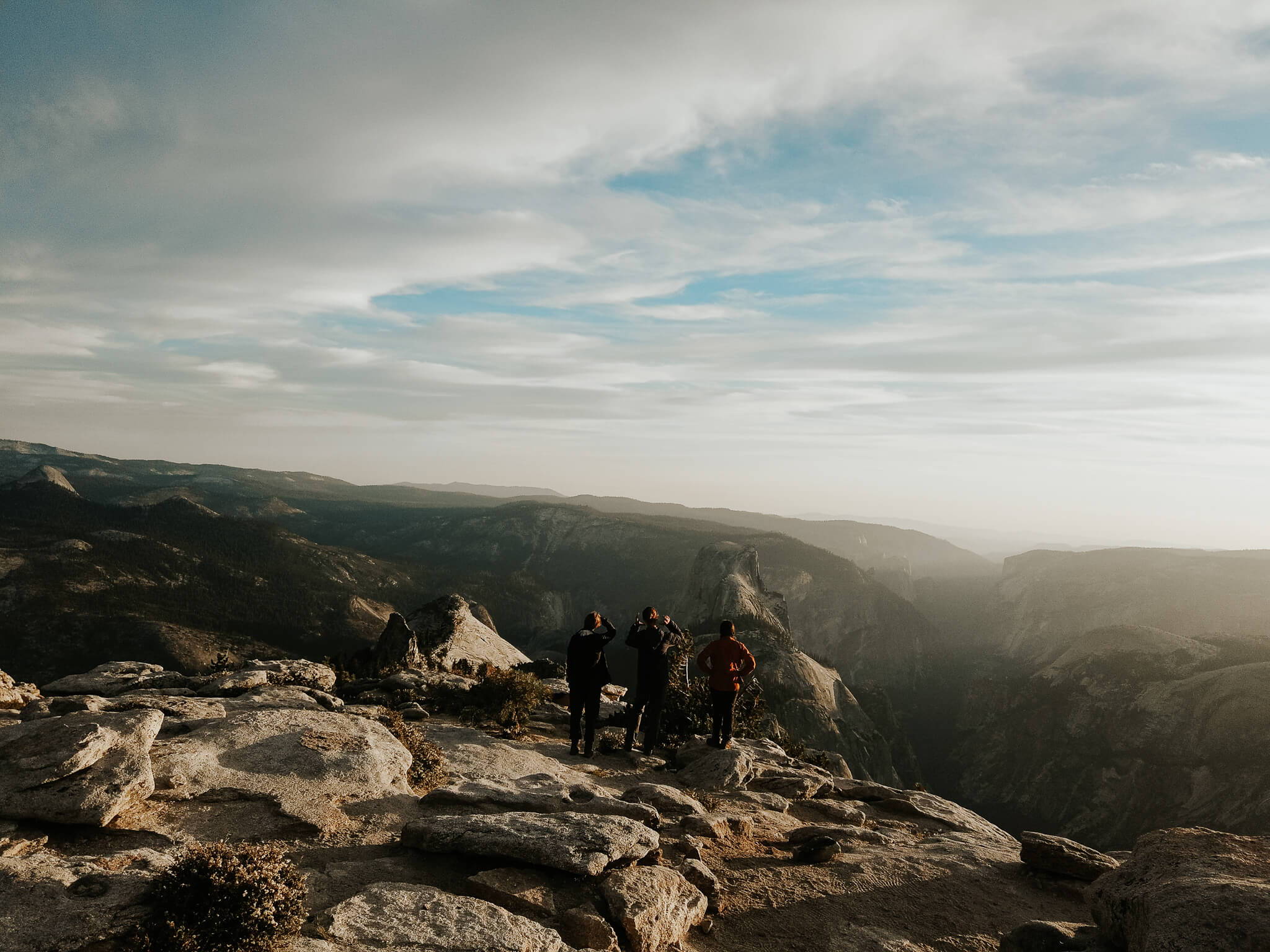 Immerse yourself deep within the soul of nature and reconnect with what truly matters on a challenging journey with experienced guides.
JULY 5TH - 14TH
YOSEMITE NATIONAL PARK
All-Inclusive 10 Day/9-Night Experience through the Yosemite Wilderness.

Click below to read reviews.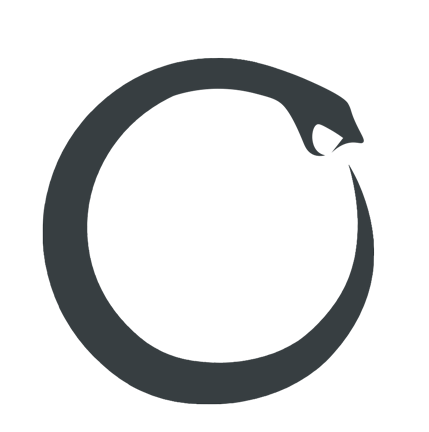 Watch the Lightning Webinar for a behind the scenes look at what to expect on the trip.