Fall Community event in Catawissa, PA

Friend,

We're all feeling the collective heaviness.

Our communities are crumbling and uncertainty, fear and polarization are rampant.

We believe that we need to be the change — and that community is the answer.

Healthy community is that special heartspace where we allow each other to grow and support one another on the journey of walking this Earth as humans.

We can all feel the winds of collective alchemical transformation and only together can we navigate these times.

It is time to reconnect with our shared humanness.

It is time to return to what truly matters.

It is time to converge.
Join us for 4 days of embodied connection and wild community surrounded by trees, mountains and stars.
Camping

Somatic Breathwork
Guided Meditation
Yoga
Cacao Ceremony
creative art workshop

Live Music

Belonging to a community that shares your values and creating meaningful relationships with like-hearted humans.

Celebrating the unfolding of the seasons and aligning with the earthly rhythms.

Dropping into a space to reset and revitalize, unplugging from daily routines and roles, giving yourself time to rest, play and dream.

The joy of reuniting with old friends from previous Wild Within events… and making new ones!

Expanding your horizons by satisfying your soul's desire for adventure, possibility and wildness.

Tending to your well-being through yoga, breathwork and other guided embodiment techniques.

The power of deepening your relationship with nature, yourself, others and the sacred.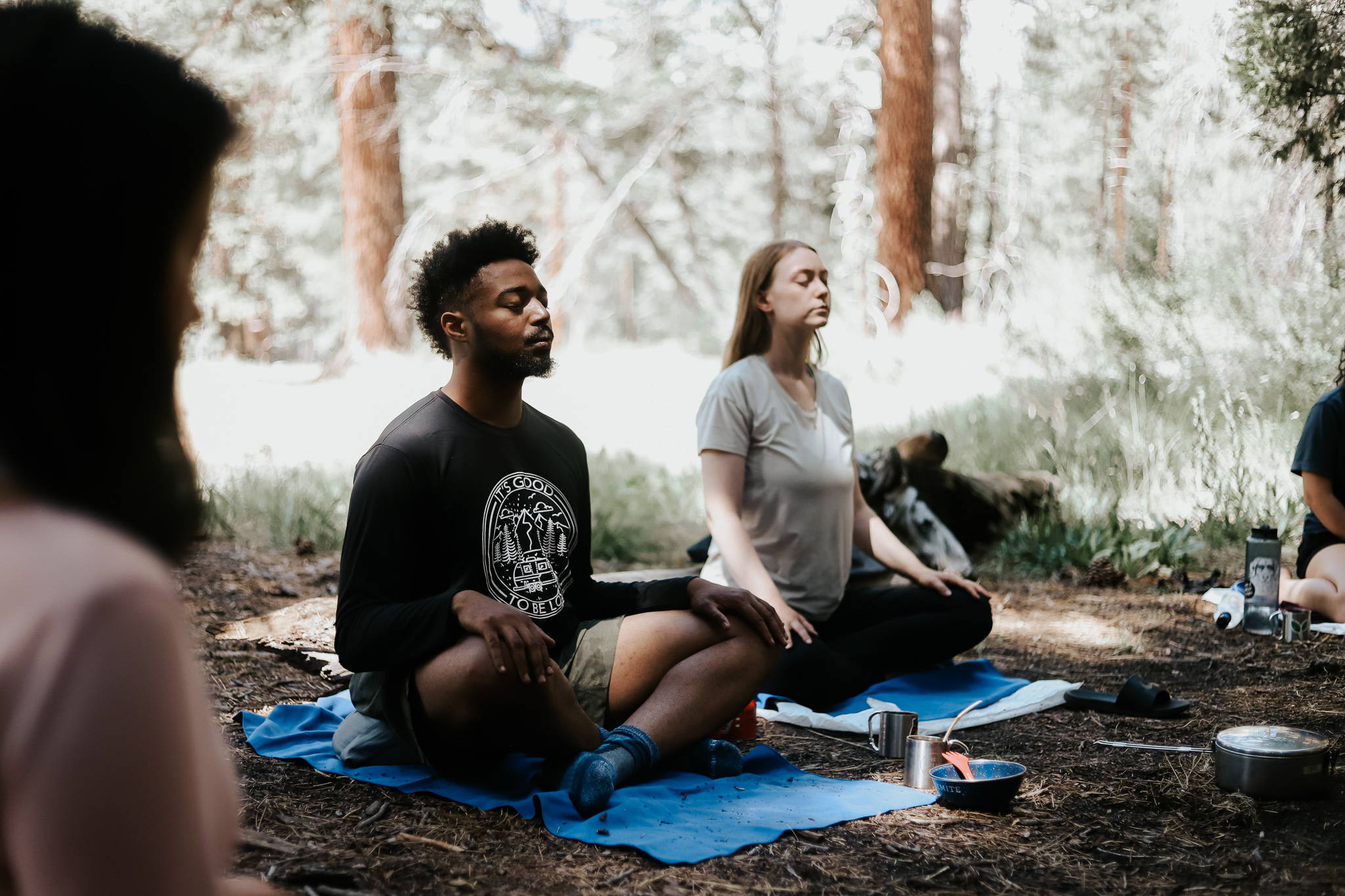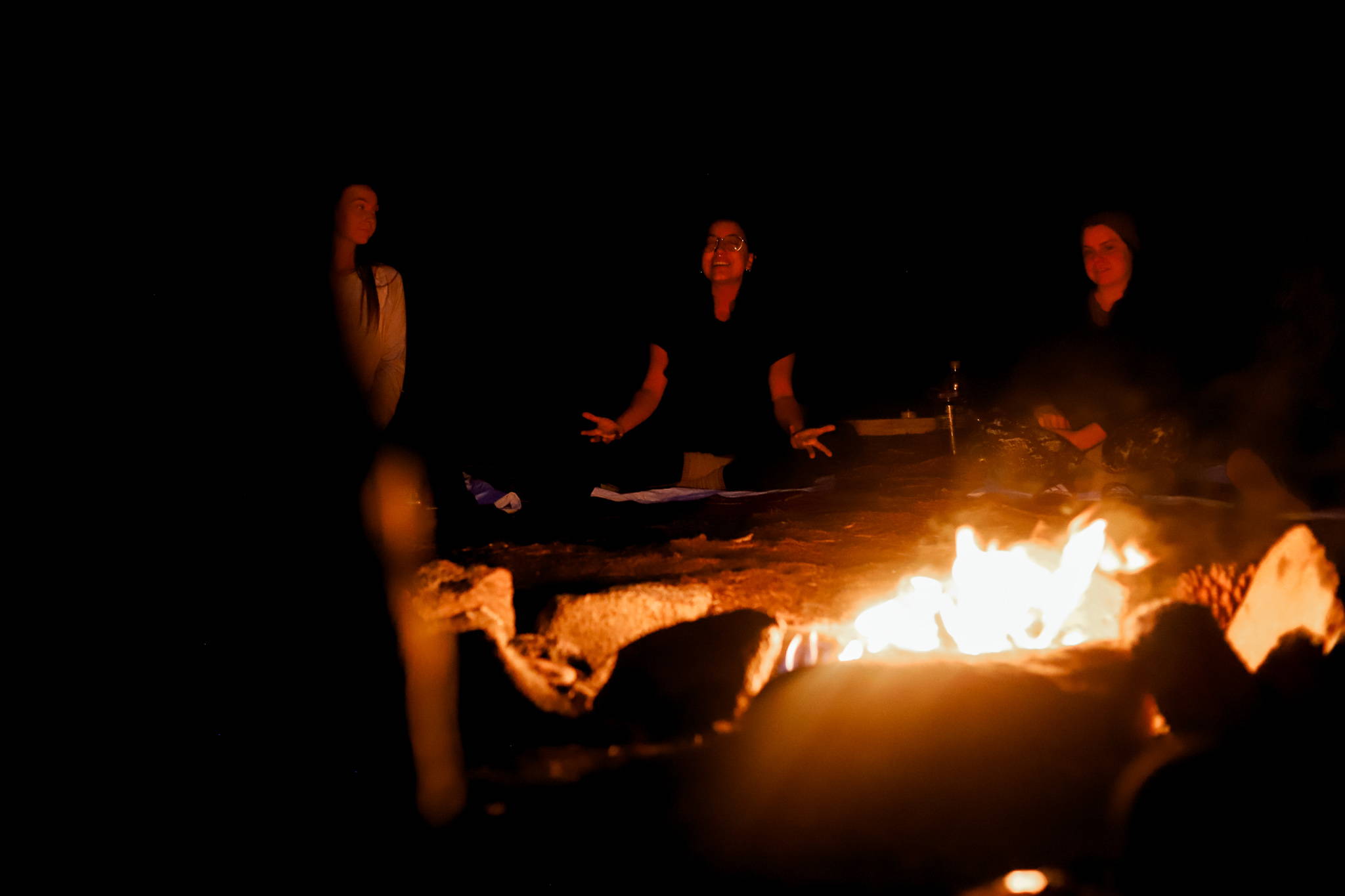 WILDERNESS / COMMUNITY / EMBODIMENT / RITUAL

WILDERNESS/COMMUNITY/EMBODIMENT/RITUAL
Join us for 4 day/3 night community experience at Catawissa Farm
Includes:
Camping
Somatic Breathwork
Guided Meditation
Yoga
Cacao Ceremony
creative art workshop
Live Music

Campsite at the farm w/ toilets

(bring your own camping gear)

Access to the creek and forest
Optional Add-on's at checkout:

Includes:

3 meals a day lovingly prepared by our French-trained chef Julie-Roxane
Gluten-free / fresh / nutritious

Plant-based option available
(yes, we agree, it would be crazy not to get the food ticket.)

Includes:

4 nights / 5 days

3 Kambo ceremonies including rapé & sananga

All meals
Campsite at the farm w/ toilets
Access to the creek and forest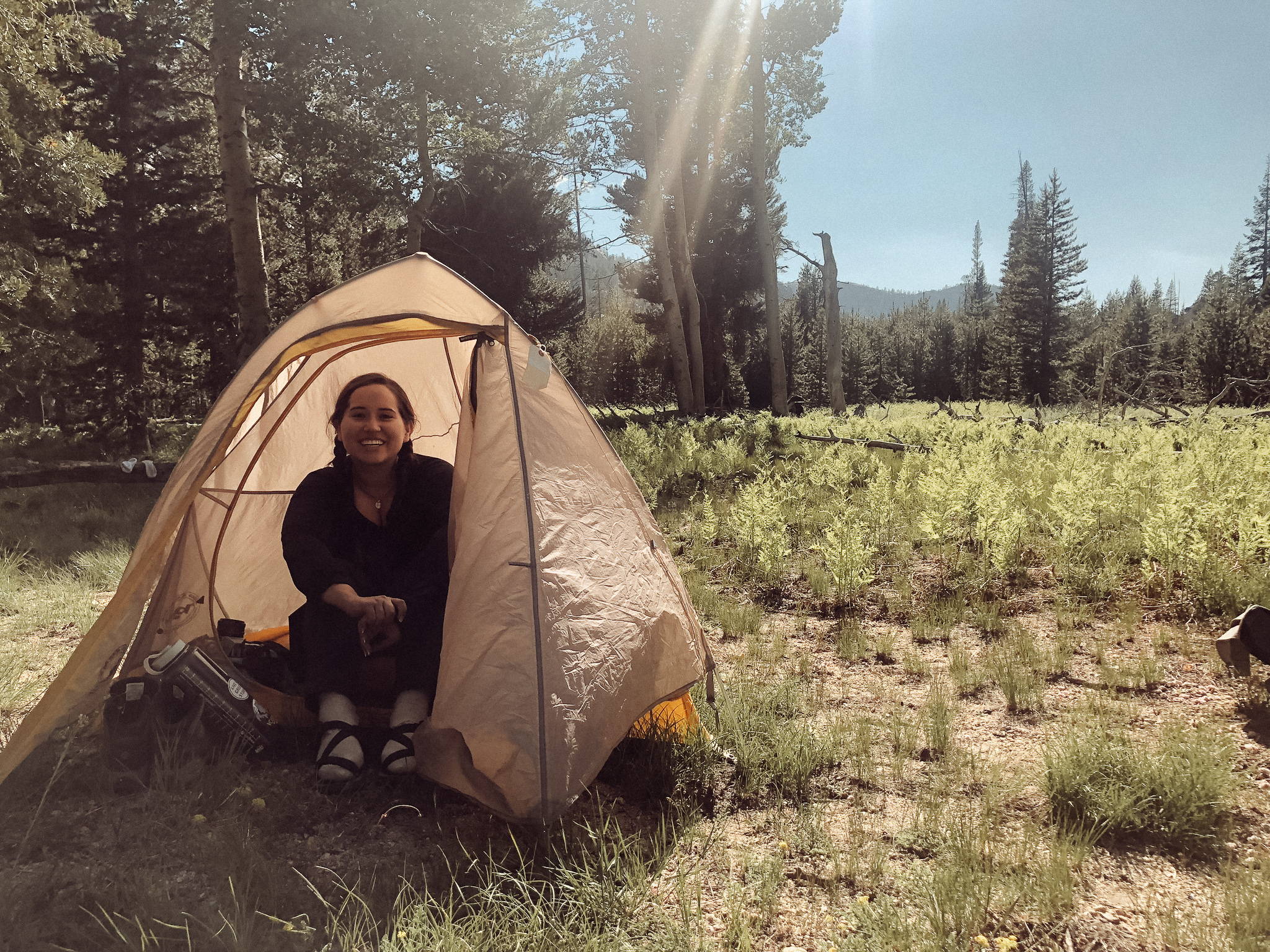 Meet The Wild Within Team

Kelly Ann Margerum | Lead Guide

Kelly is a Doctor of Physical Therapy, yoga teacher and community facilitator. By the fall of 2022 she will have also completed her training as a somatic breathwork facilitator. Her path continues to be a journey of merging a background in western medicine alongside her wanderlust and desire to know herself in this world. She created Wild Within alongside Alasdair as a meeting place for other adventurers, leaders and seekers that share a desire for self understanding and connection.

Alasdair Plambeck | Lead Guide

Alasdair is a guide, Kambo practitioner and husband. He co-hosts the FAR OUT podcast, is an avid traveler and has spent time walking in mountain wildernesses all over the world. He co-founded Wild Within with Kelly to share his deep love for all things wild and his passion for adventure, authentic living and personal growth.
Additional Catawissa team members include:

Cacao facilitator, Medicine Woman and Chef

Transformational coach, Meditation artist and Breathwork Facilitator
What will the food be like?


What are the four pillars?


Will there be showers or toilets?


Where Do I fly into & what if I need gear?

Wild Convergence is for anyone looking to cultivate connection and community.

Over the past few years we've noticed a common theme - that many people feel completely disconnected from a sense of community.
This is an invitation to step into our growing community to make new friendships, rekindle past relationships and feel the medicine that exists when we intentionally come together.
Wild Convergence is focused on fostering community and connection.

We will intentionally lean into the pillar of community together. Stepping into sacred space, the kind that touches your soul and spirit in a way that's hard to put into words.

We will unplug, relax and honor the seasonal change into fall.
Spending nights around the campfire, enjoying each other's company, listening to live music and just being present with yourself, nature and each other.

Along the way, we will offer a taste of the work that we do at Wild Within. Our time will be supplemented with practices and activities that help to foster the connection back to self, each other, nature and something greater.
This is a back to the land camping experience to give you the opportunity to reconnect with nature.
There will be shared facilities like covered/sheltered areas and toilets but you'll need to bring your own camping equipment.
This includes a tent, sleep pad and sleeping bag - along with anything else that you want to make yourself comfortable.
We recommend you bring clothing that you can layer for any changes in the wear along with a pair of hiking shoes so that you can explore the land that we'll be staying on.

If you choose the meal ticket we will provide all of your meals for you. Otherwise you will be invited to bring all of your own food and any equipment you might need to cook with.

Don't worry we will provide a packing list so you know exactly what you'll need to bring.

Our friends Anne & David own the farm and their mission is to steward the land and support other in making a connection back to the land, nature and food.

Each morning we will wake up to a beautiful forest in all its fall glory, listen to the sounds of the creek and take in the stunning views of Catawissa moutnain.
It's the perfect place to take a break, take a breath and perhaps get your feet a little dirty.

There are two meal options for this retreat:
Option 1: Bring your own food and equipment to cook. Meaning you'll be in charge planning, preparing and cooking all of your meals.

Option 2: Purchase a meal ticket.
We have a former Parisian chef (Julie-Roxane) on our team that will be in charge of meals. : )

Julie-Roxane will be offering 3 meals each day with high quality ingredients (organic when possible). Meals will be nutritious and super tasty. If you have any dietary restrictions or allergies just let us know - meals can be adjusted to accommodate your needs.

Everything that we share at Wild Within is informed by four foundational pillars.
WILDERNESS
EMBODIMENT
COMMUNITY
RITUAL

We see these as potent medicines that when experienced first hand have the power to remind us of who we truly are and inform the way we live our lives
When you come to Wild convergence you will have the opportunity to experience each of these four medicines for yourself.

The farm at Catawissa creek has toilet facilities but does not have showers on site. You can use the creek, but in consideration of the ecosystem and everything downstream, please do not use soap or other products in the creek.

You'll fly in/out of Newark airport (EWR). We will connect you with anyone else that is flying in to arrange for ride shares/carpools.

If you need gear we recommend contacting your local REI or outdoor store for rental options. Reach out to Kelly for more details and support for ordering gear.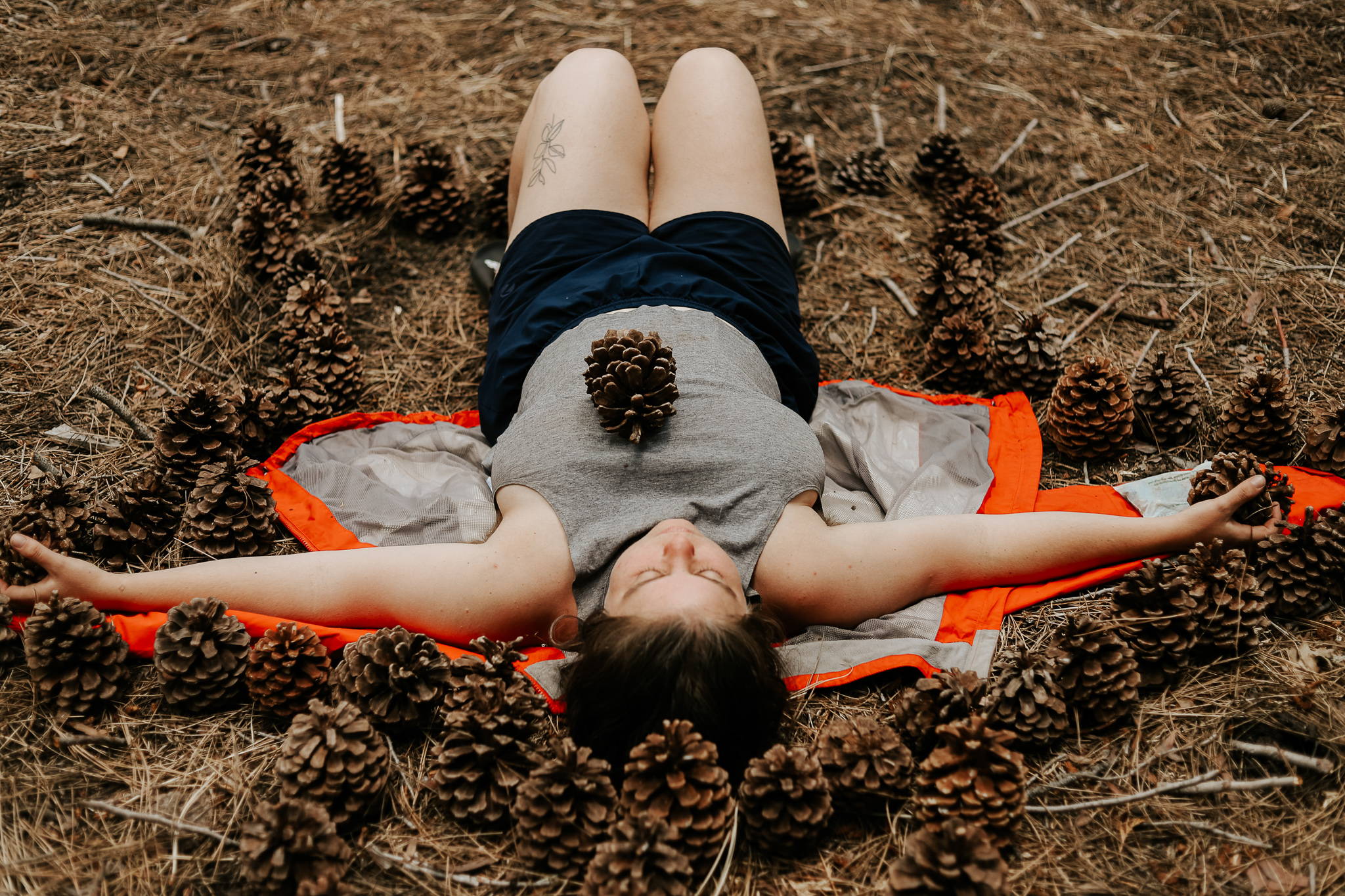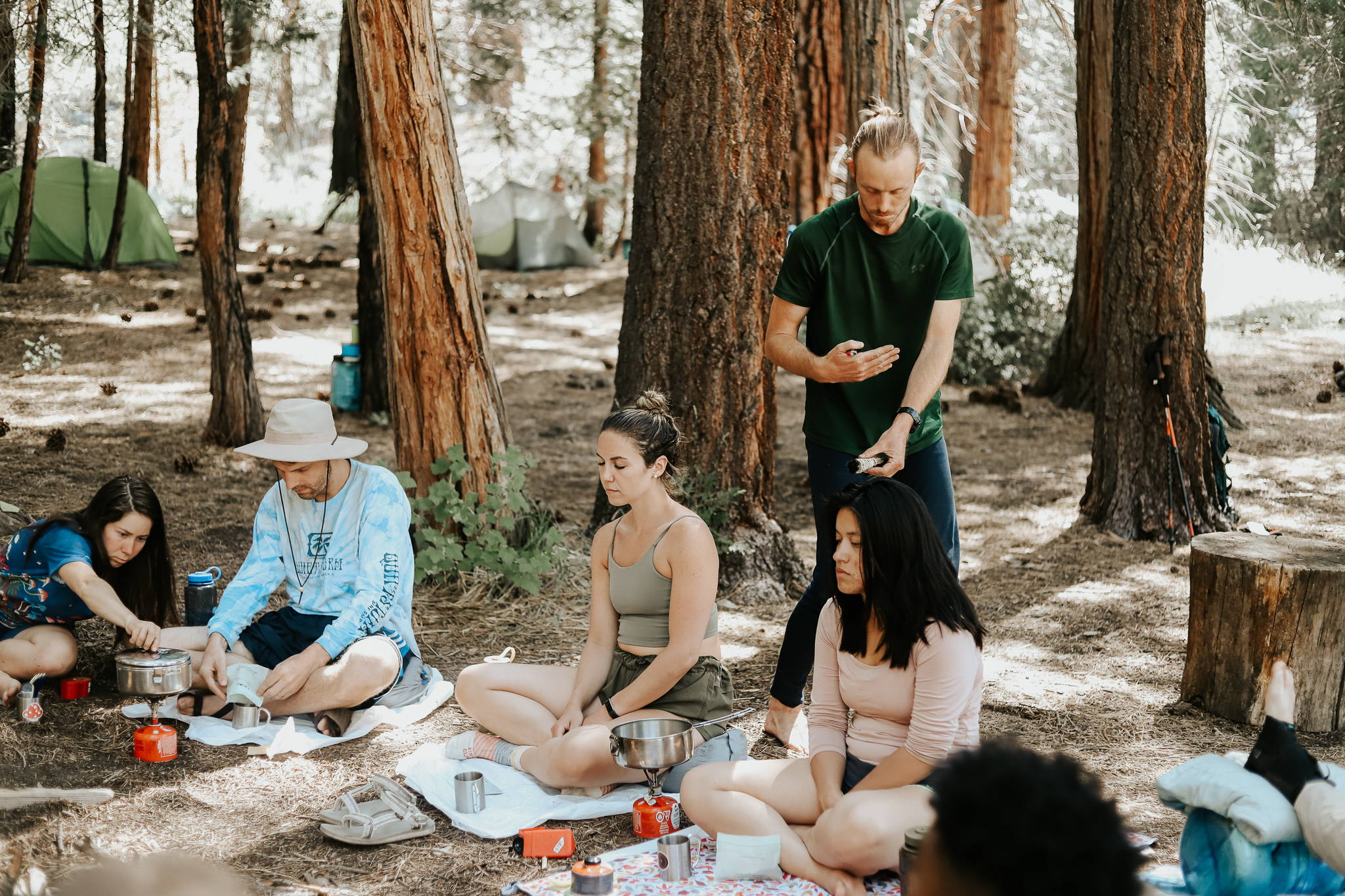 What others have said about Wild Within experiences:
"A celestial curation of the most amazing humans you can ever hope to meet"

"There is a new language and a new way of being that is presented and taught at these retreats"
"Every time I connect with a Wild Within group, I leave feeling refreshed, connected, alive and calm. It has become like a family to me."
Click below to read all our reviews.