Guatemala New Years Retreat

Guatemala New Years Retreat

Brother, Sister,

Do you often wonder if you're on the right path?

We do.

And we believe the answer can only come in the place where ritual and community meet. That place where we are truly seen by others walking their journey, in connection with something greater.

Only then, in that sacred stillness, can we quiet our minds enough to listen to what wants to come through us.

To tune into what wants to emerge.

An invitation to Ritual & Community

Join us on an all inclusive 7 days/ 6 nights retreat in Lake Atitlan, Guatemala.

Come and reconnect with yourself, your practices and healthy community — and allow your full self to emerge in the New Year.
Slowing all the way down in a one-of-a-kind, earth-conscious jungle village in the side of a mountain, complete with stunning vistas, fresh local food, sauna, hammocks, meandering paths and healing jungle vibes.


Finally disrupting old patterns, gaining fresh insight and experiencing authentic connection through powerful modalities and techniques in a sealed and intimate container.


Watching the sun set over Lake Atitlan's sacred waters, bowing beneath mystical volcanoes and ensconcing yourself in Pachamama's lush, jungle landscapes


Cooking with a local, participating in a Mayan fire ceremony and diving deep into the soul of Lake Atitlan


Dropping out of your normal habits, routines and roles and into a world outside time, where an indigenous Mayan way of life still thrives and an awe-inspiring, natural beauty abounds


Connecting with a community that shares your value in a safe container geared towards transformation


Steeping yourself into sacred space, partaking in shamanic ceremonies and learning how to wield the transformative power of ritual in your everyday life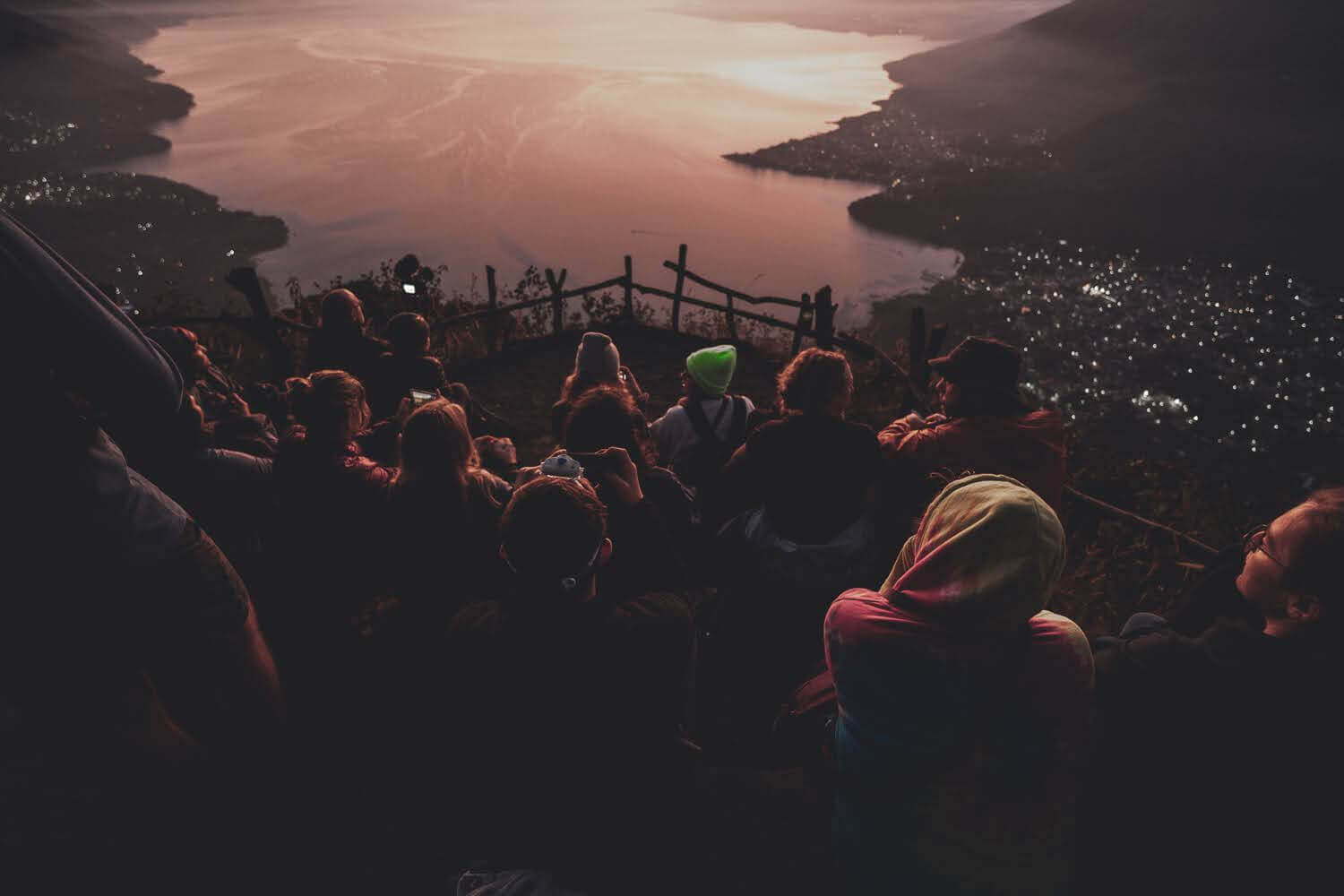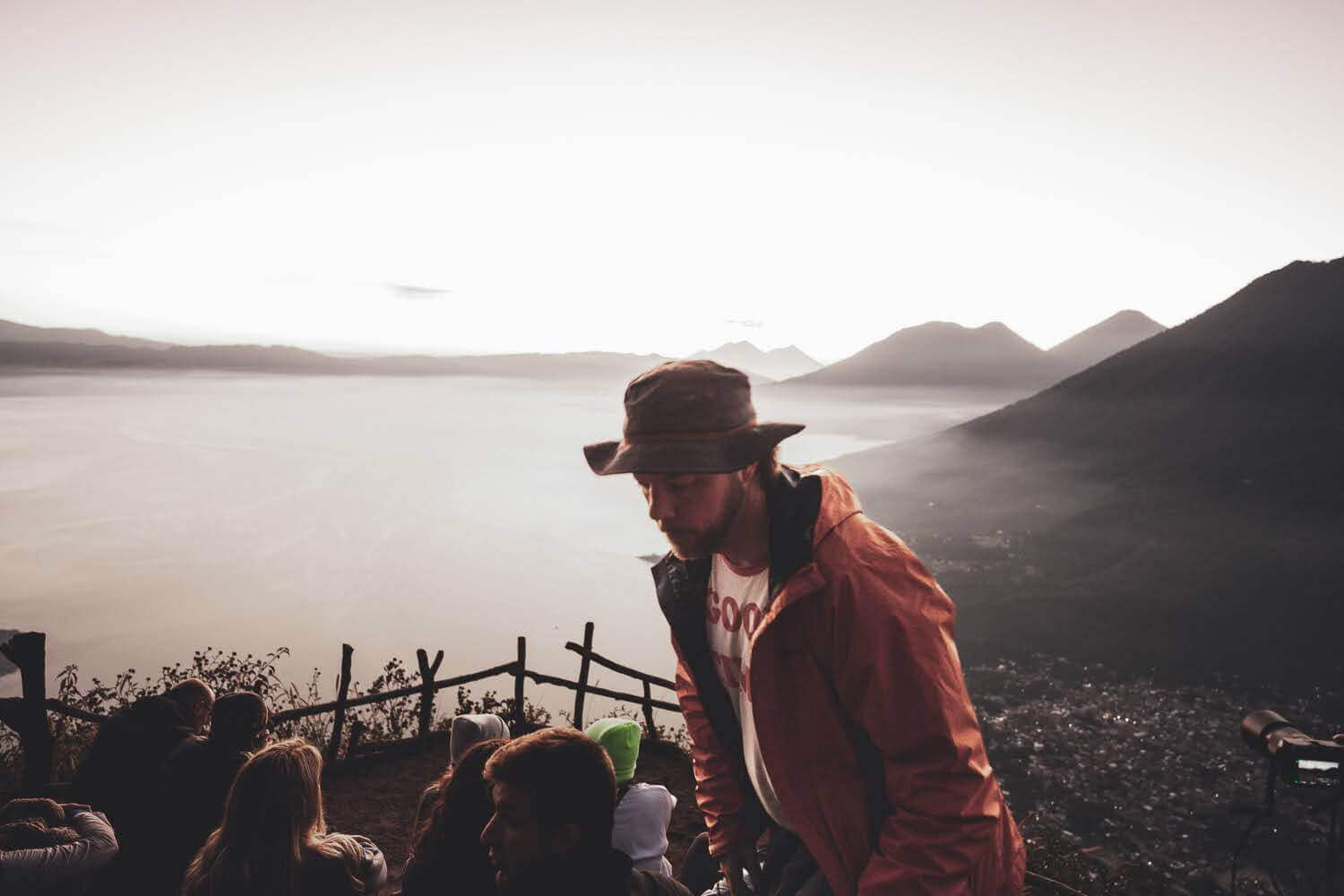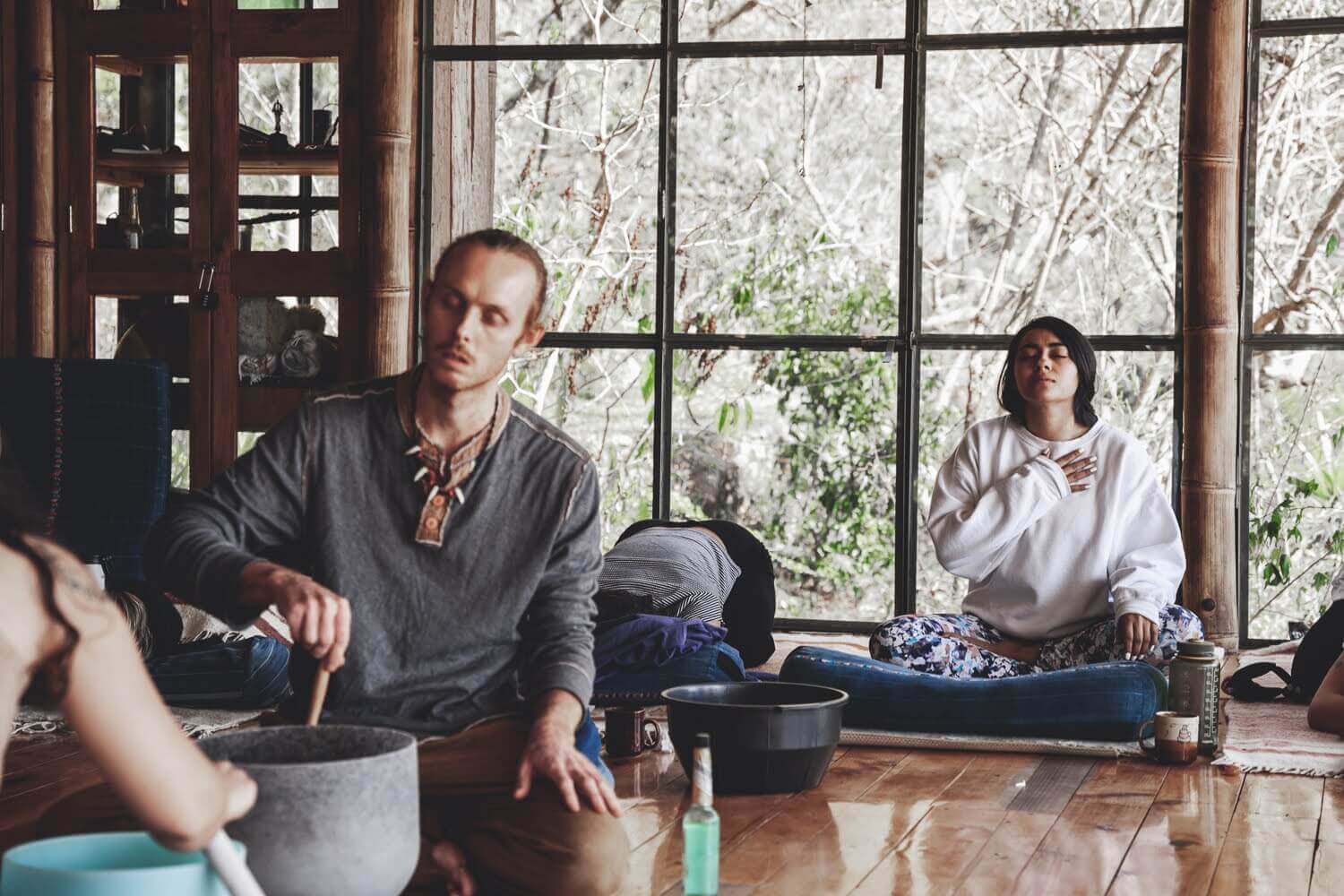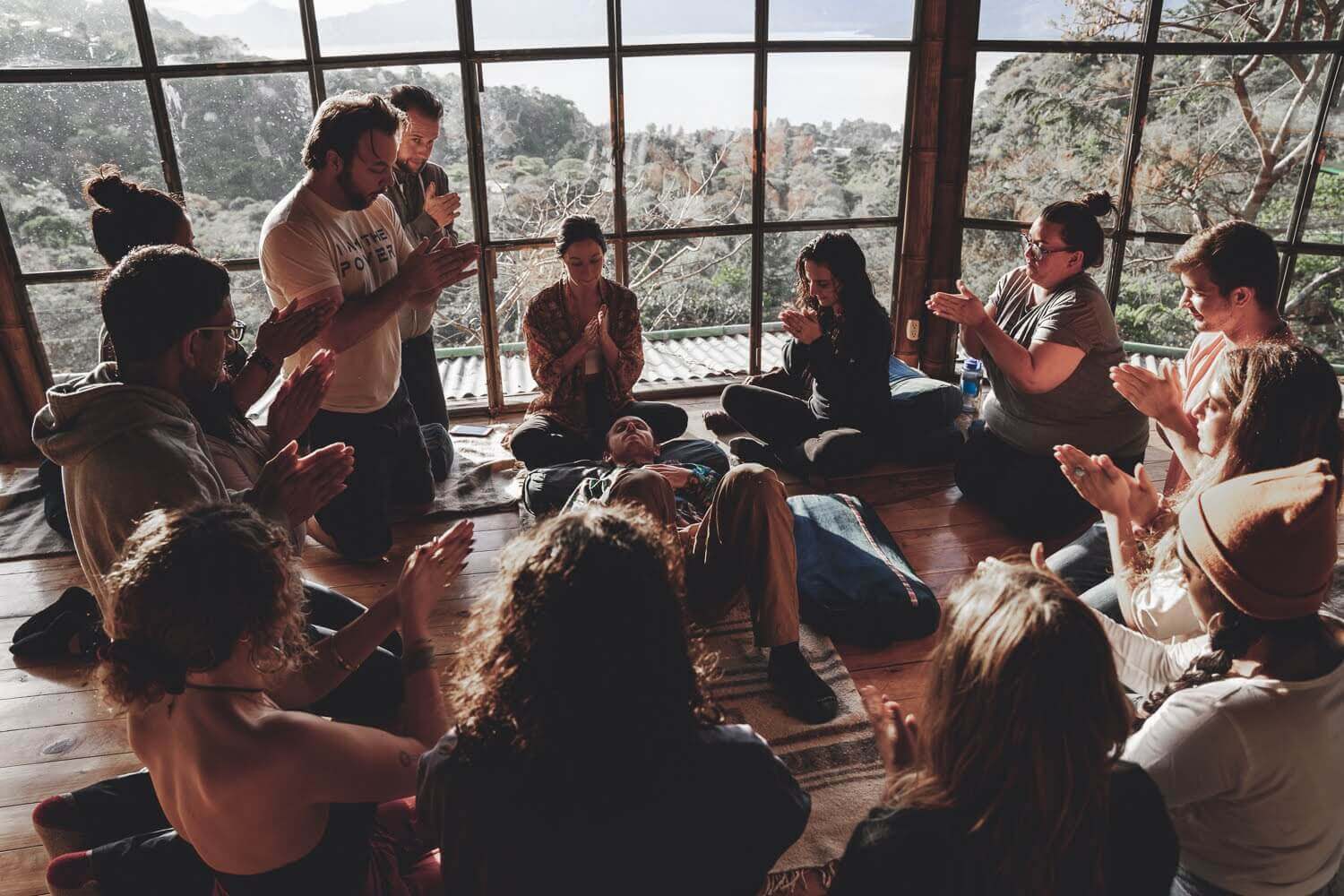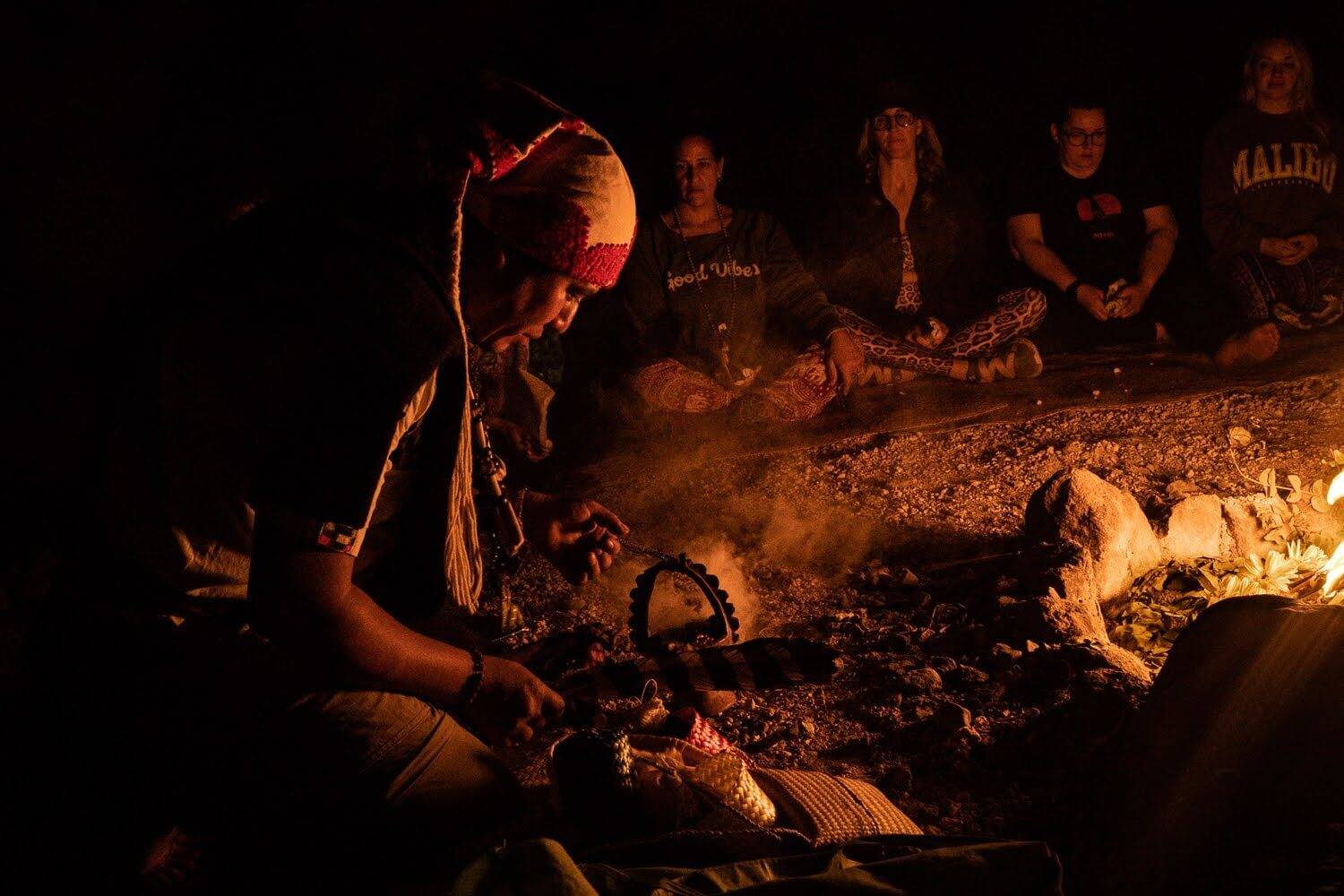 Join us for an all inclusive 7-day / 6-night retreat to reinvigorate personal practices and kindle your inner fire in the New Year.


Pricing includes:
7-day/6-night lodging at an earth-conscious retreat center in the jungle

All meals from local, fresh, whole foods (Vegan/Vegetarian)
Mayan Fire Ceremony
Personal Mayan astrology reading with a local shaman & wisdom keeper

Daily facilitated activities that can include:
Temezcal (Mayan sauna)

Shamanic cacao ceremonies
Somatic Breathwork
Guided meditation
Ecstatic Dance
Embodiment practices
Yoga
Plant baths

Optional add on: Sunrise hike with a geologist guide

$600 deposit.
Payment plans available.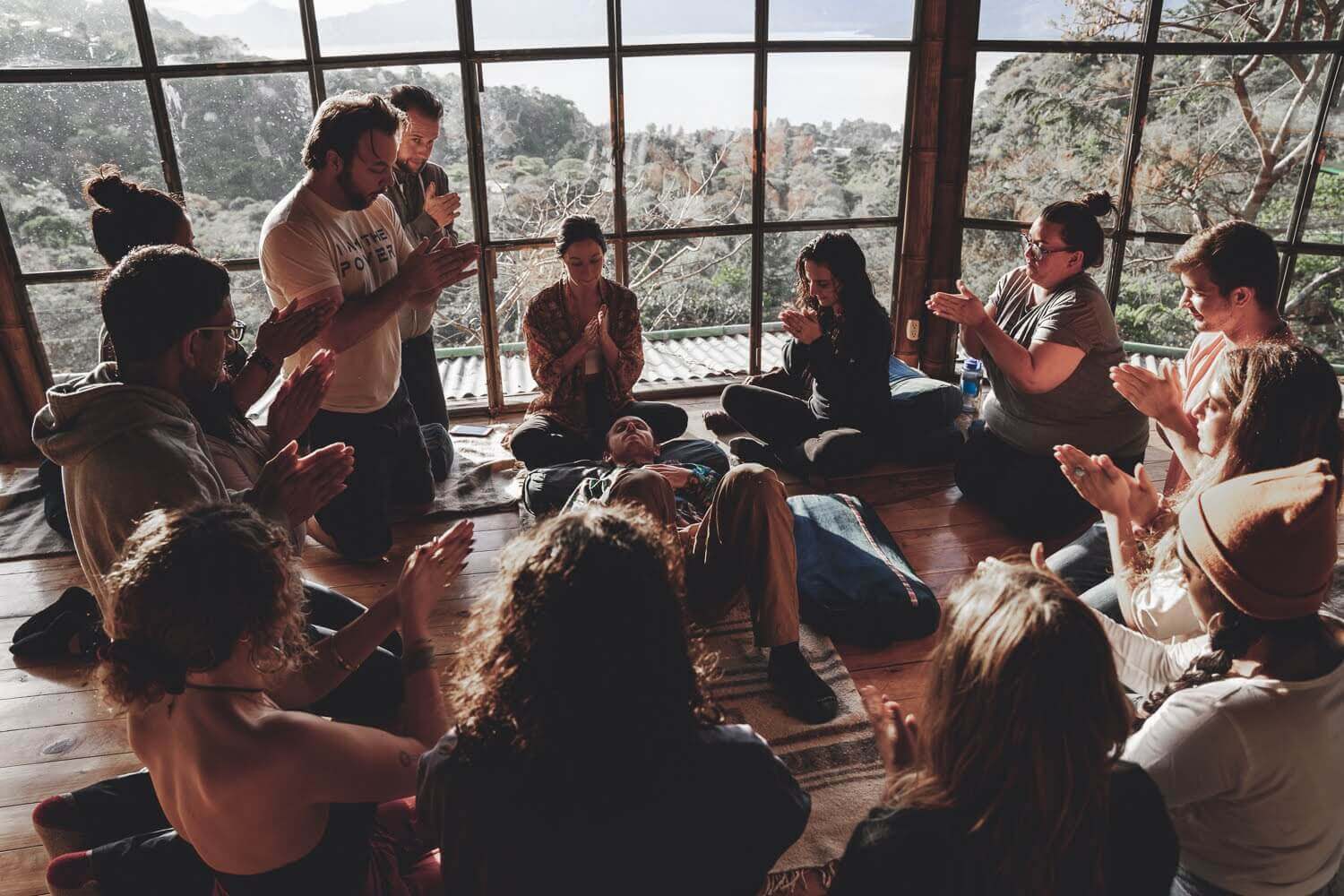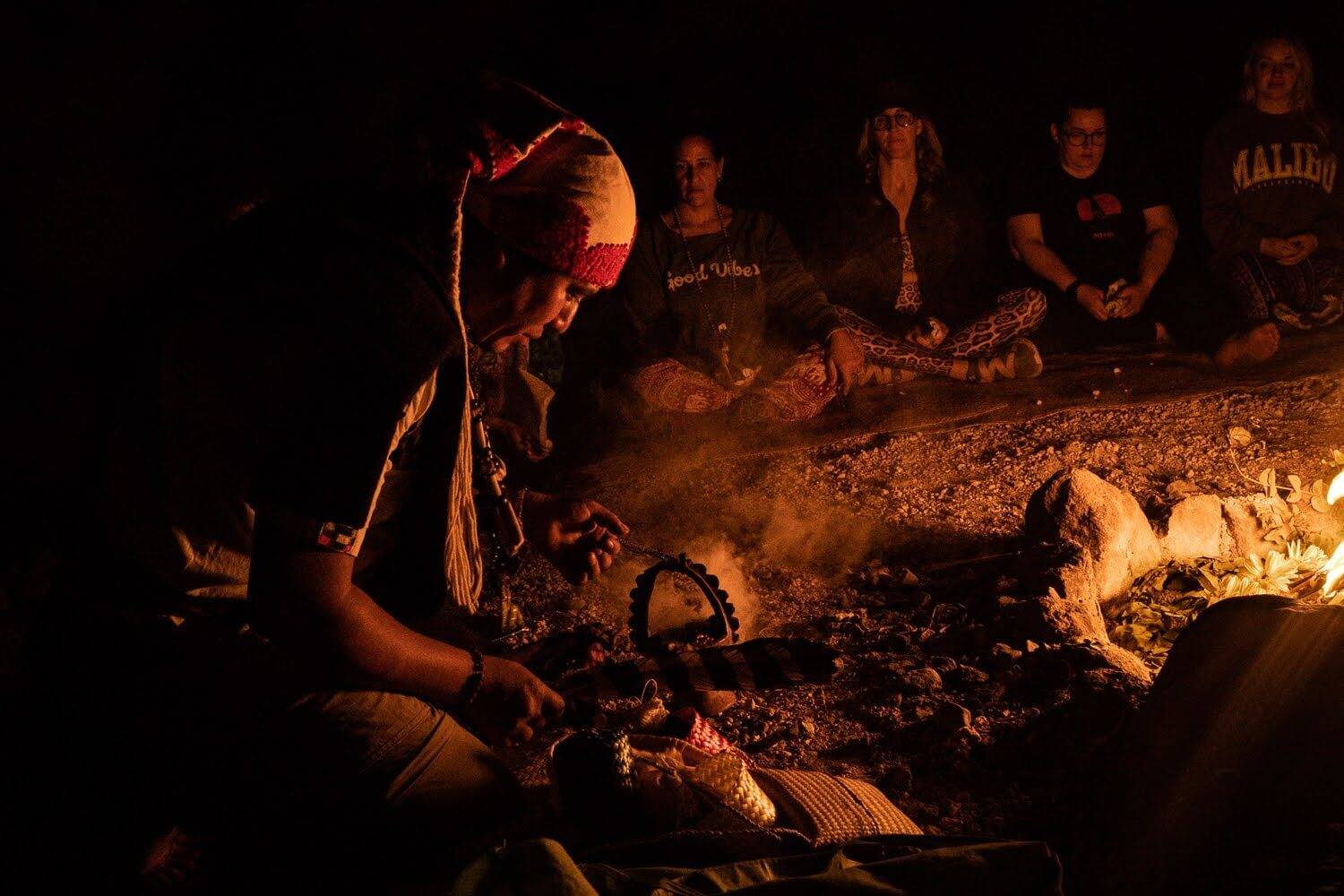 Kelly Ann Margerum | Lead Guide

Kelly is a Doctor of Physical Therapy, yoga teacher and community facilitator. Her path continues to be a journey of merging a background in western medicine alongside her passionate wanderlust and desire to know herself in this world. She created the Wild Within alongside Alasdair as a meeting place for other adventurers, leaders and seekers that share a desire for self understanding and connection.

Alasdair Plambeck | Lead Guide

Alasdair is a guide, Kambo practitioner and husband. He co-hosts the FAR OUT podcast, is an avid traveler and has spent time walking in mountain wildernesses all over the world. He co-founded Wild Within with Kelly to share his deep love for all things wild and his passion for adventure, authentic living and personal growth.
Additional team members include:

Cacao facilitator, Medicine Woman and Chef
Transformational coach, Meditation artist and Somatic Breathwork Facilitator
What is a shamanic cacao ceremony?


Will we participate in the local Mayan culture?


What is the work we will be doing?


What will the food be like?


Where will we be staying?


What are accommodations like?


What will the weather be like?


How will ritual be present on retreat?

Click below to read reviews.