allow yourself to be born anew as the full Wild Woman that you know you are.

Sister,

As a collective, we have forgotten the ways of the feminine and the wise woman. We have lost our village and our sisters.

Where then, do we go to be seen?
To dance wild and free?
To be held by sisters in our pain?

It is time to feel the grief and the joy that comes only in sisterhood. It was taken from us long ago, but we still stand. And we are the ones we've been waiting for.

The fire of Wild Woman still burns in our blood and bones. Can you feel its pulse?

That is our ancestral birthright. And we are ready to remember.

Are you?

What would happen if you lived in your wild woman power?

Join us on an all inclusive 5 days/ 4 night retreat in Pond Eddy, New York.

Come and drop into the arms of sisterhood, held by the Earth and allow yourself to be born anew as the full Wild Woman that you know you are.

Let us be here, firmly anchored on the Earth to reclaim what's been lost.
We need women to remember what it feels like to be all together
Without the roles
The people and things that we need to tend to
Who are you without the expectations? Who are you without the burdens?
It is time to come back to the infinite wisdom of our female bodies
Let us reclaim our bone-deep knowledge
In circle with other wild women

It is time to birth a new world together
And who better to birth a new world than women?
Our blood and tears are magic and they can never take this away from us.

Can you feel the earth trembling beneath your feet?

Guatemala New Years Retreat

Running wild and free along the river, embraced by the fall foliage magic


Gathering with like-minded sisters in deep reverence for the Earth and her rituals


Dancing around a fire with other powerful women, finally able to unleash all that you are


Being nourished with amazing foods that serve your perfect physical and spiritual alignment


Sharing your voice medicine with sisters through song circles


Learning what it actually feels like to take full responsibility for who you are and how you show up in the world


Finally being able to experience the deep level of safety and peace in your nervous system that only happens in the total absence of men


Expressing yourself as you truly are and being truly witnessed and seen in all that you have to share


Rewiring yourself at the cellular level & remembering the infinite wisdom of your body through loving and gentle embodiment practices for the female body


Walking through your initiation into womanhood in a ritual setting on Samhain - and actually being reborn anew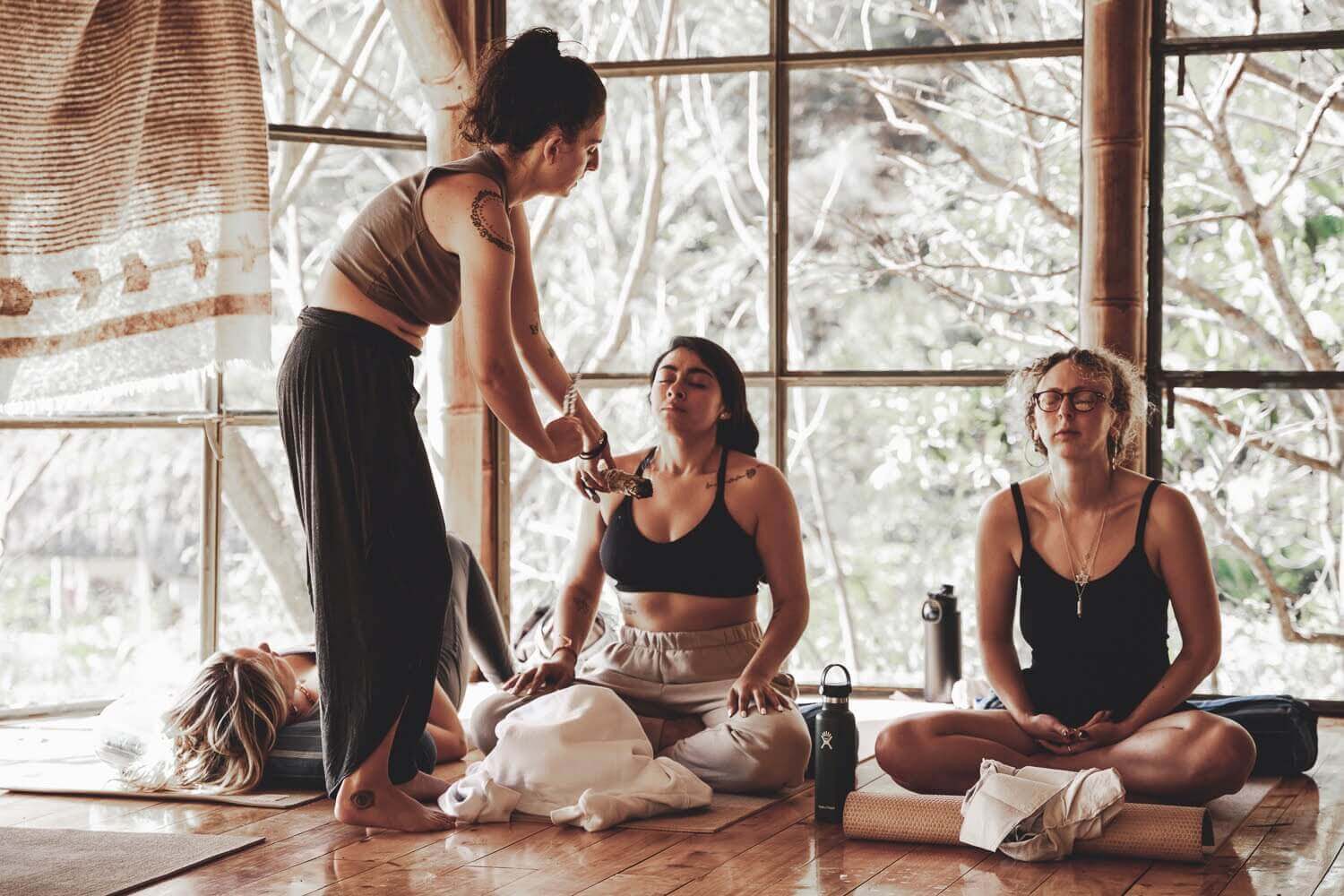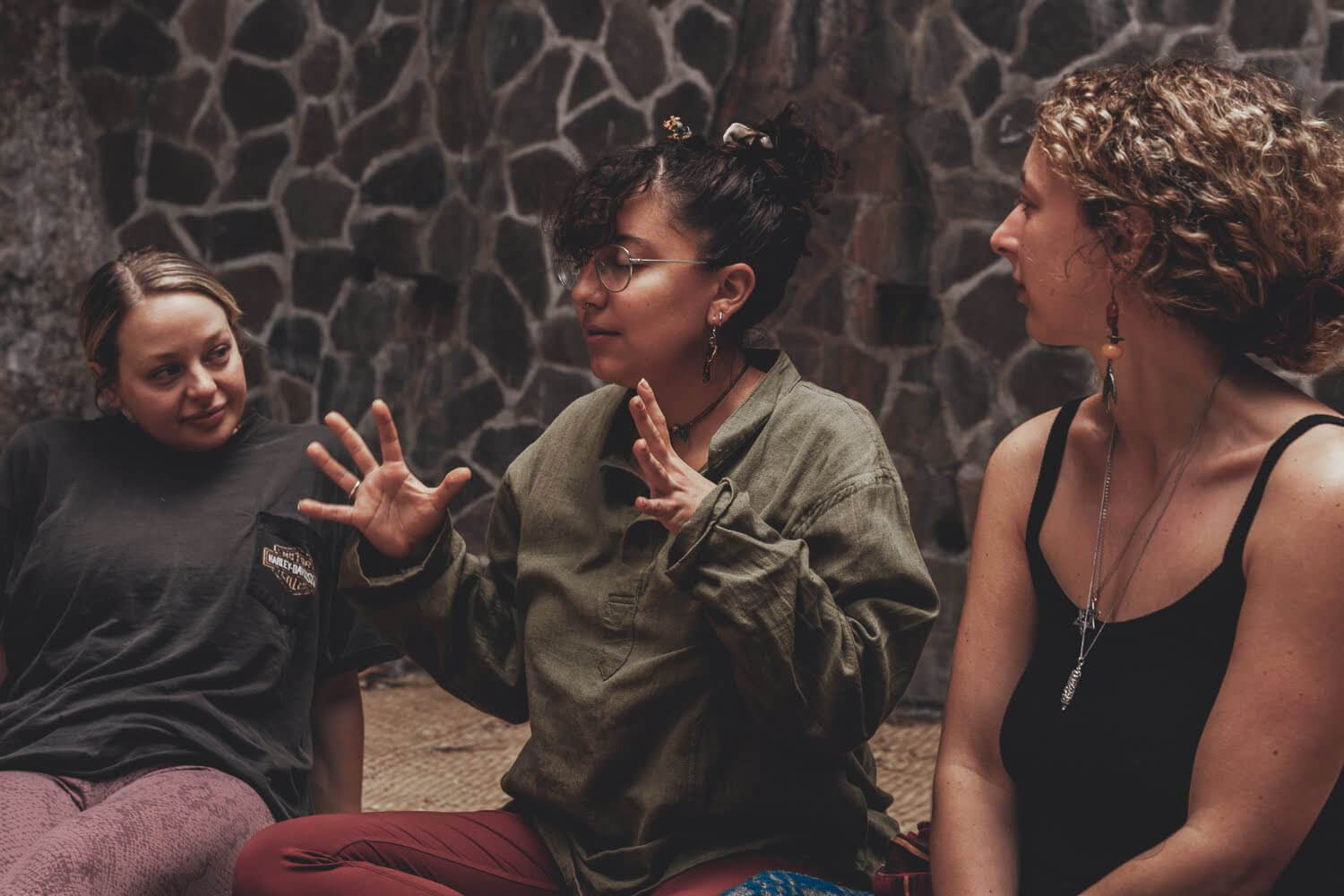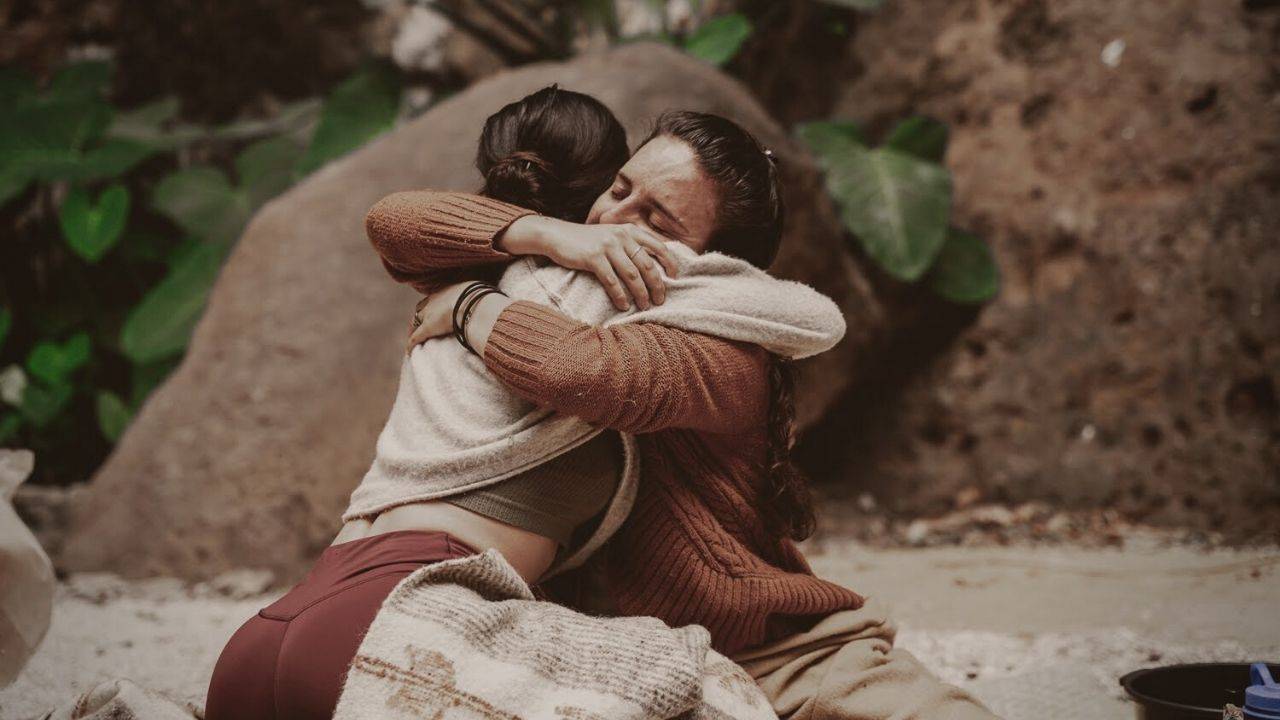 It's time to remember

October 28 - November 1

Join us for an all inclusive 5-day / 4-night retreat to XXXXX


Pricing includes:
5-day/4-night lodging at XXX

All meals prepared by a chef with local, fresh, whole foods

Daily facilitated activities that can include:
Song circles
Ecstatic dance
Sharing circles
Shamanic cacao ceremonies
Somatic Breathwork

Guided meditation

Embodiment practices
Yoga

Reverence for the female body & an initiation into womanhood ritual on Samhain, October 31st - the time of the year where the veils between realms is the thinnest.

Optional add on:

professional photo shoot
Tarot card reading
$600 deposit.
Payment plans available.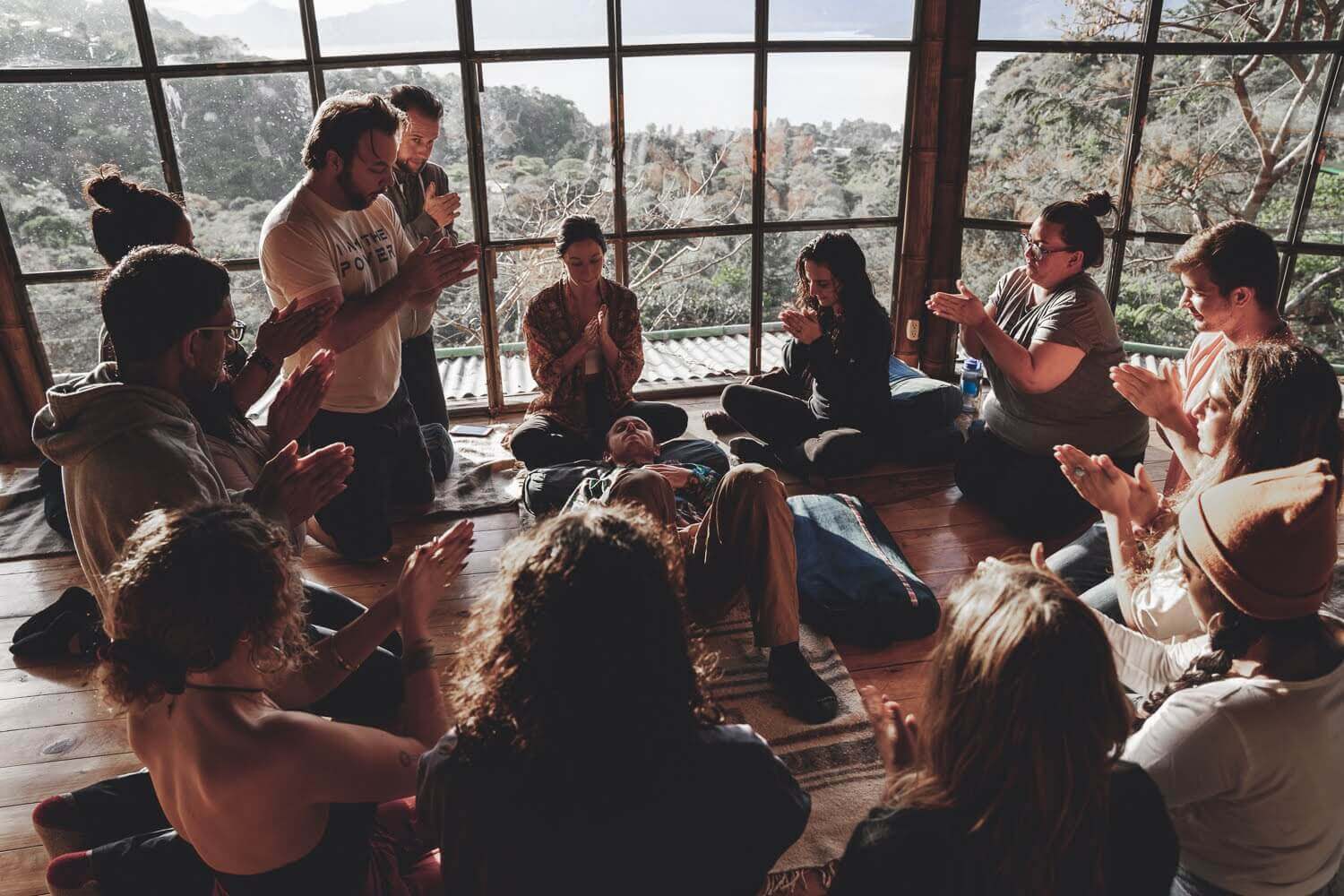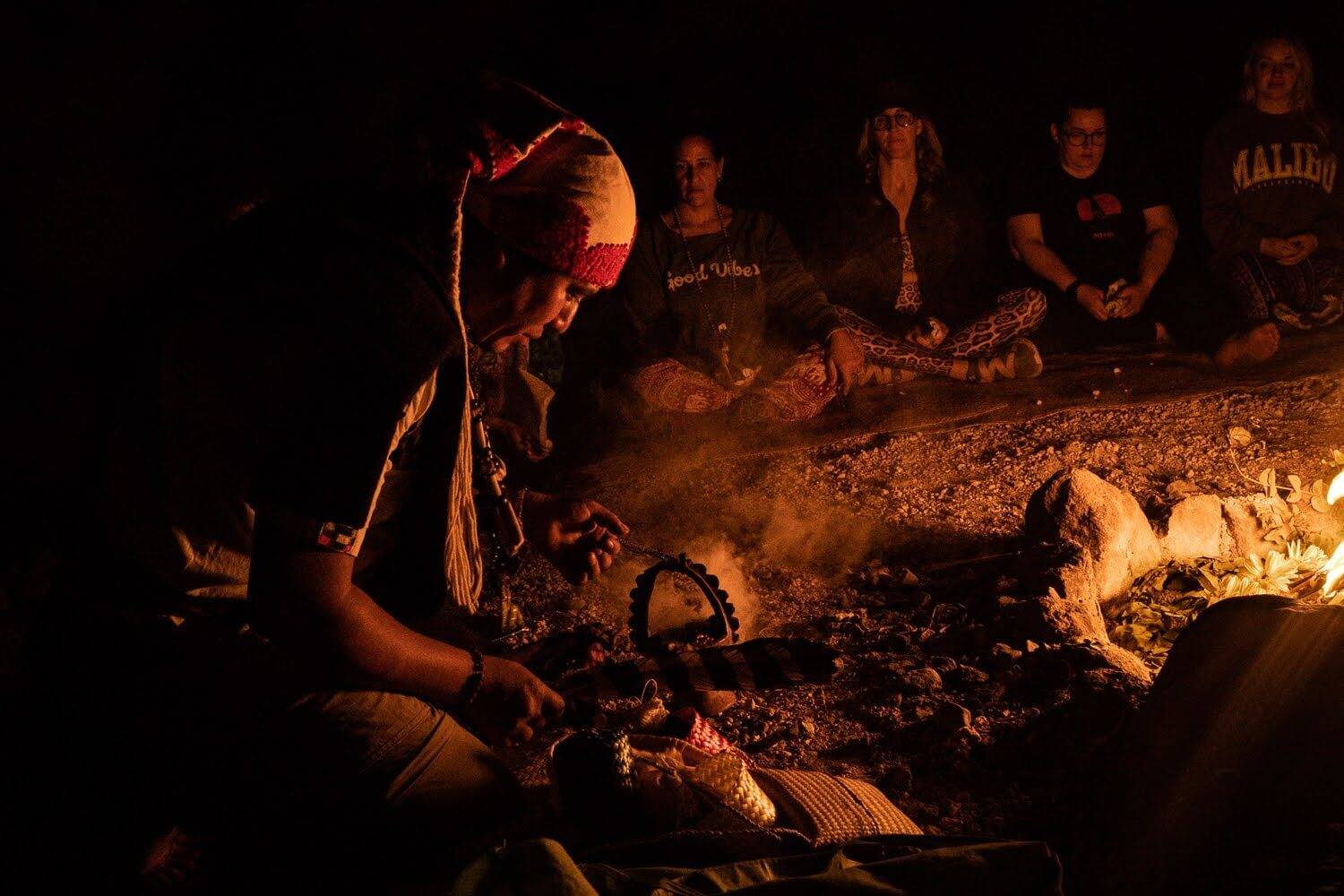 Kelly Ann Margerum | Lead Guide

Kelly is a Doctor of Physical Therapy, yoga teacher and community facilitator. Her path continues to be a journey of merging a background in western medicine alongside her passionate wanderlust and desire to know herself in this world. She created the Wild Within alongside Alasdair as a meeting place for other adventurers, leaders and seekers that share a desire for self understanding and connection.

Julie-Roxane Krikorian | Lead Guide

Julie-Roxane is a French born medicine woman facilitating Cacao and Kambo ceremonies and a student of amazonian shamanism. She is also a certified Holographic Sound Healing Practitioner. Julie-Roxane has been on a journey to heal the feminine since 2015 and her exploration has led to powerful transformation within herself. Today, she holds women's spaces to explore the Wild Woman archetype, healing the Sacred Feminine and how this transforms our families, communities and societies. Sound healing, ancestral medicines, ceremonies, rituals and a deep connection to the specialness of inhabiting a woman's body are some of the many ways that Julie-Roxane facilitates the shared journey of women gathering.
Additional team members include:

What is a shamanic cacao ceremony?


What is the work we will be doing?


What will the food be like?


Where will we be staying?


What are the accommodations like?


What will the weather be like?


How will ritual be present on retreat?

We'll be holding shamanic cacao ceremonies during our time together.

It's hard to explain exactly what shamanic cacao ceremony is, we find it something better experienced - but what we do see is once someone has participated in ceremony they get it.

Cacao has a powerful heart opening, healing and connecting qualities which can be amplified when we come together in ceremony that is why we consider cacao a powerful plant medicine.

Our ceremonies are influenced by our training in holographic sound healing, as well as, our training in an amazonian lineage of mestizo shamanism.

We will gather in Pond Eddy, New York nestled in the majestic Delaware Valley between NY & Pennsylvania.
The Main property includes a large 100 year old farmhouse, 3 campgrounds, 50 acres of forest and multiple river access points.
There

You can add custom HTML / CSS / Javascript or Liquid code right here.
You can add custom HTML / CSS / Javascript or Liquid code right here.
You can expect crisp fall temperatures ranging from 40 - 60 degrees F.

Ritual and ceremony have been powerful in our personal journeys. When we are able to weave our personal practices into daily life, we notice that life tends to expand into rich and meaningful ways.

We plan to weave ritual and ceremony into each day through various facilitated activities while offering the space for you to develop a relationship to what they mean to you.
Our intention is to allow the space and support for you to develop personal practices that bring you into the present and serve as a reminder or connection to something bigger than yourself.

Click below to read reviews.