An essential nutrient for human flourishing I had forgotten.
Hello Wild One,
Before 2014 I had only ever taken psychedelics recreationally. While my initial intentions were admirable (curiosity and a deep desire to open my mind to new worlds and different possibilities) I had no idea what I was doing.
I had some powerful experiences and some really difficult ones, but nothing seemed to stick or change things all that much. Over time what began as a well-intentioned exploration of what life had to offer coupled with a hard-to-shake intuition that there was something more than this day world I inhabited devolved into a way to distract and escape from my life. They became just "trips" I would occasionally take.
The philosopher, Sam Harris, once described his early experiences with LSD like strapping a high-powered rocket to his back, never knowing which direction it was aimed. Likewise, my early experiences were adventurous gambles. With no one to guide me, sometimes I launched into a diamond-speckled cosmos of bliss and unity and sometimes I didn't make it out of the stratosphere before plummeting through hell realms I didn't know existed.
Psychedelics are often described as non-specific amplifiers and that can be a helpful way of looking at them. What often seemed to be amplified in those early days for me was confusion.
Back then I didn't know how to cultivate the practices that would help me unlock their secrets. No one showed me how to prepare or helped me make meaning of the journeys I was going on. Set and setting is only the beginning—and even that advice, as useful as it is, is primarily focused on how to have a good trip rather than a bad one and misses the bigger picture of how to work with psychedelics as a spiritual tool altogether.
How do I work with these psychoactive substances as a spiritual mirror?
How do I work with them as doorways into different realms of perceiving and being?
How do I work with these sacraments as medicine?
How do I work with these beings as teachers?
How do I integrate these experiences in ways that are life-affirming and life-enriching?
These were all questions I didn't even know I should be asking.  
Then in 2014, I participated in a 3 day retreat with the indigenous Quechuan tribe in Peru where I participated in two night-long ayahuasca ceremonies.
These ceremonies were a revelation for me. They were nothing like my previous psychedelic forays. That clearly, with the benefit of hindsight, had been child's play. These ceremonies, the fruit of a lineage that had cultivated a relationship with ayahuasca for generations, nourished my soul and rejuvenated my spirit in ways I had scarcely imagined possible.
The emotions. The connection. The fear. The love. The surrender. The sacredness. The transformation. The vitality. The gratitude. Oh, the gratitude! It was beyond words. I wanted to kiss the ground and cry. I probably did.
And there was grief. There was so much grief. How starved I had been for this! How could I have gone so long without this? How could I have been so numb? What kind of life was that? What had I lost without ever knowing it?
It had felt so essential to the flourishing of life. Like fresh spring water bubbling up out of the desert or a creek meandering through a rainforest.
Anger and outrage quickly followed. Why the fuck have I gone so long without ever experiencing this? Why has no one ever showed me this before?
Something woke up inside me over those three days in Peru that has never gone back to sleep.
Whether it's with a psychedelic sacrament or not, I believe ritual is an essential nutrient for human flourishing that, with the help of the Quechuans, I rediscovered down in Peru. Ritual is the way we commune with those forces beyond ourselves and learn how to be in right relationship with them, whatever name we might call them by. It's how we deepen relationship and weave the fabric of community. It's how we care for our unfolding and dream our world into being.
Indigenous cultures around the world know this. Our ancestors knew this. We are born for ritual. And we are reborn through it.  
"RITUAL IS AN ANCIENT LANGUAGE, A CADENCE ROOTED DEEP IN OUR ANCESTRAL LINEAGE. IT IS A LANGUAGE OLDER THAN WORDS AND IS UTTERED IN NEARLY EVERY LIVING CULTURE. RITUAL WAS THE MEANS BY WHICH COMMUNITIES ADDRESSED THE INEVITABLE EXPERIENCES THAT ARISE IN THE COURSE OF A LIFETIME: BIRTH AND DEATH, INITIATION AND HEALING, COMMUNITY AND WORLD RENEWAL. WE ARE CREATURES OF RITUAL. WE DISCOVER MEANING AND UNCOVER OUR WIDER, ENTANGLED LIVES IN THE CONTEXT OF RITUAL PROCESS. WITHOUT POTENT AND ONGOIN RITUALS, HOWEVER, WE LOSE A SENSE OF THE CONNECTIVE TISSUE THAT BINDS THE INDIVIDUAL TO THE COMMUNITY, AFFIRMS THE LINK BETWEEN THE HUMAN AND THE MORE-THAN-HUMAN WORLDS, AND SUSTAINS THE NOTE THAT IS STRUCK BETWEEN THE HUMAN AND THE SACRED."
 -FRANCIS WELLER
I had lost sense of that connective tissue back in 2014. I felt deeply disconnected from myself, my community and the more-than-human worlds. I felt sick, scared, tired, and lost.
During those timeless, excruciating, ecstatic, terrifying and awesome nights in what the shaman had called the sun room, a fire sparked to life in me. It was given to me as a sacred instruction not to let it to go out a second time. To guard it. To feed it. And to share it. It's why I am so passionate about what we do at Wild Within.
In our modern industrial society, so many of us have let our sacred flame go out. This is not to shame anyone. I too had forgotten. It's not a personal failure as much as a systematic symptom of a deeply sick and dysfunctional society. It 's the job of the elders to help us learn how to care for our spiritual fire and those elders themselves have nearly been extinguished.
But we all knew it at one time. Perhaps it was our parents' parents. Perhaps it was seven generations back or further than that. Perhaps it's our children. Somewhere we knew and forgot. But that memory is still lodged deep in our hearts. We can't help but carry it with us everywhere we go. All we have to do is blow upon it, as one blows on glowing embers, for the memory to rise up again and illuminate the darkness surrounding us.
We literally re-member ourselves. As we do this work we begin to welcome back what was cut off, suppressed, repressed, ignored, or lost. This is what we call healing. We begin to cultivate innate qualities and powers we never knew had. This is what we call wholing. And as we continue to do this work we begin remembering why we're here. We hear our unique, sacred instructions and begin, as Black Elk said, enacting our vision for the people to see. This is what we call souling.
This is not easy work, but it is immensely joyful work and I know no other work I'd rather do.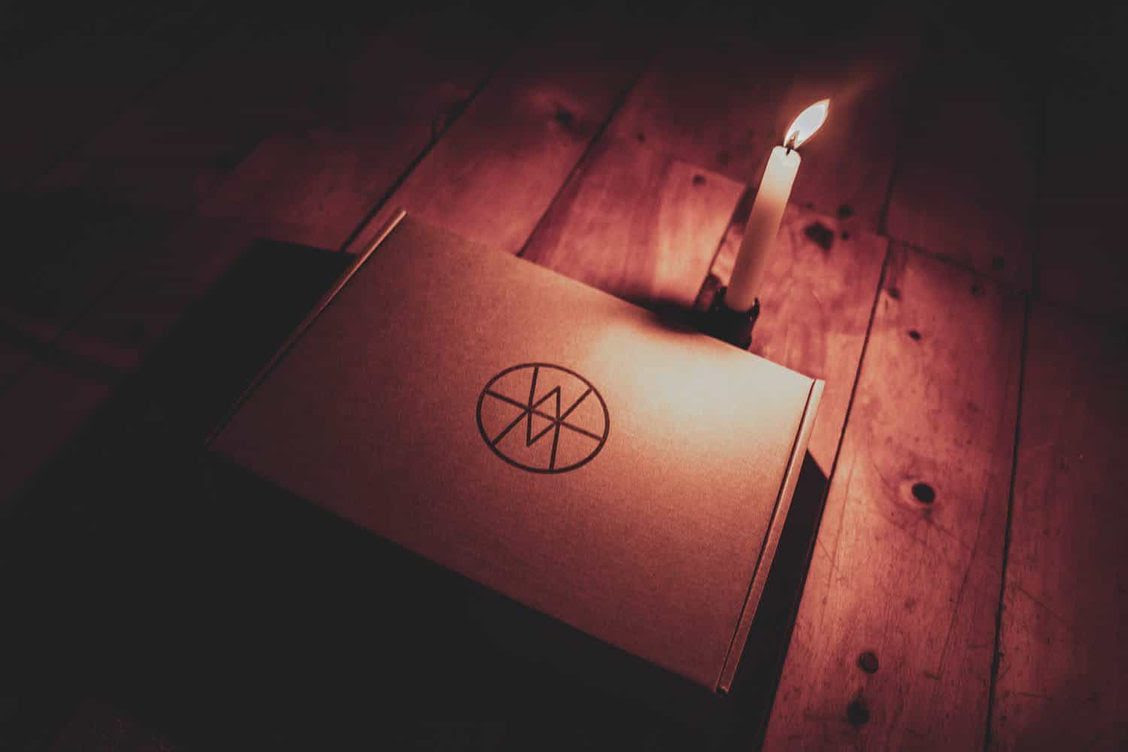 "SO RITUAL DRAWS FROM THIS AREA OF HUMAN EXISTENCE WHERE THE SPRIT PLAYS A LIFE-GIVING ROLE. WE DO NOT MAKE MIRACLES, WE SPEAK THE KIND OF LANGUAGE THAT IS INTERPRETED BY THE SUPERNATURAL WORLD AS A CALL TO INTERVENE IN A STABILIZING WAY IN A PARTICULAR LIFE. CONSEQUENTLY, OUR ROLE IN RITUAL IS TO BE HUMAN. WE TAKE INITIATIVE TO SPARK A PROCESS, KNOWING THAT ITS SUCCESS IS NOT IN OUR HANDS BUT IN THE HANDS OF THE KIND OF FORCES WE INVOKE INTO OUR LIVES. SO THE FORCE FIELD WE CREATE WITHIN A RITUAL IS SOMETHING COMING FROM SPIRIT, NOT SOMETHING COMING FROM US. WE ARE ONLY INSTRUMENTS IN THIS KIND OF INTERACTION BETWEEN DIMENSIONS, BETWEEN REALMS."
-MALIDOMA SOMÉ
Psychedelics in a ritual context with trained and experienced guides—what in my circles we refer fondly to as ceremony is one way we do this sacred work. At Wild Within, we have studied the art of ritual and ceremony for years and our approach is deeply steeped in a Mestizo Peruvian lineage of shamanism that we've apprenticed intensively in for the past three years. We are still studying and training. There is always more to learn.
When we begin to approach psychedelics within the context of a sacred ritual we may (re)discover that we are not recklessly strapping a rocket to our backs, but coupling a sentient intelligence with an ancient and powerful technology to tune into the pulsing heartbeat of the earth, to travel among the many realms of the divine and to pay homage to the flame that animates all life.
And if we do that, we may just find that Spirit responds.
In Wildness,
Alasdair
JOIN US FOR A WEEK OF RITUAL AND SACRED CEREMONY