Join us for an all inclusive 7-day / 6-night retreat to reinvigorate personal practices and kindle your inner fire.

Journey deep into the lush jungles of the Guatemalan Highlands and dive into the mystical depths of your heart for 7-days and 6-nights of connection, expansion and transformation.

"The longest journey you will ever take is the 18

inches from your head to your heart."
IS for those that long to plunge into the

wisdom and the mysteries of the heart.

Step out of the chaos of everyday life and leave behind what no longer serves. It is time to step into the beating heart of Pachamama for a life-altering journey like no other.

Participate in ancient practices and sacred ceremonies facilitated by experienced and knowledgeable guides that will lead you to the revitalizing and regenerative edges of your deepest desires and heartbreak.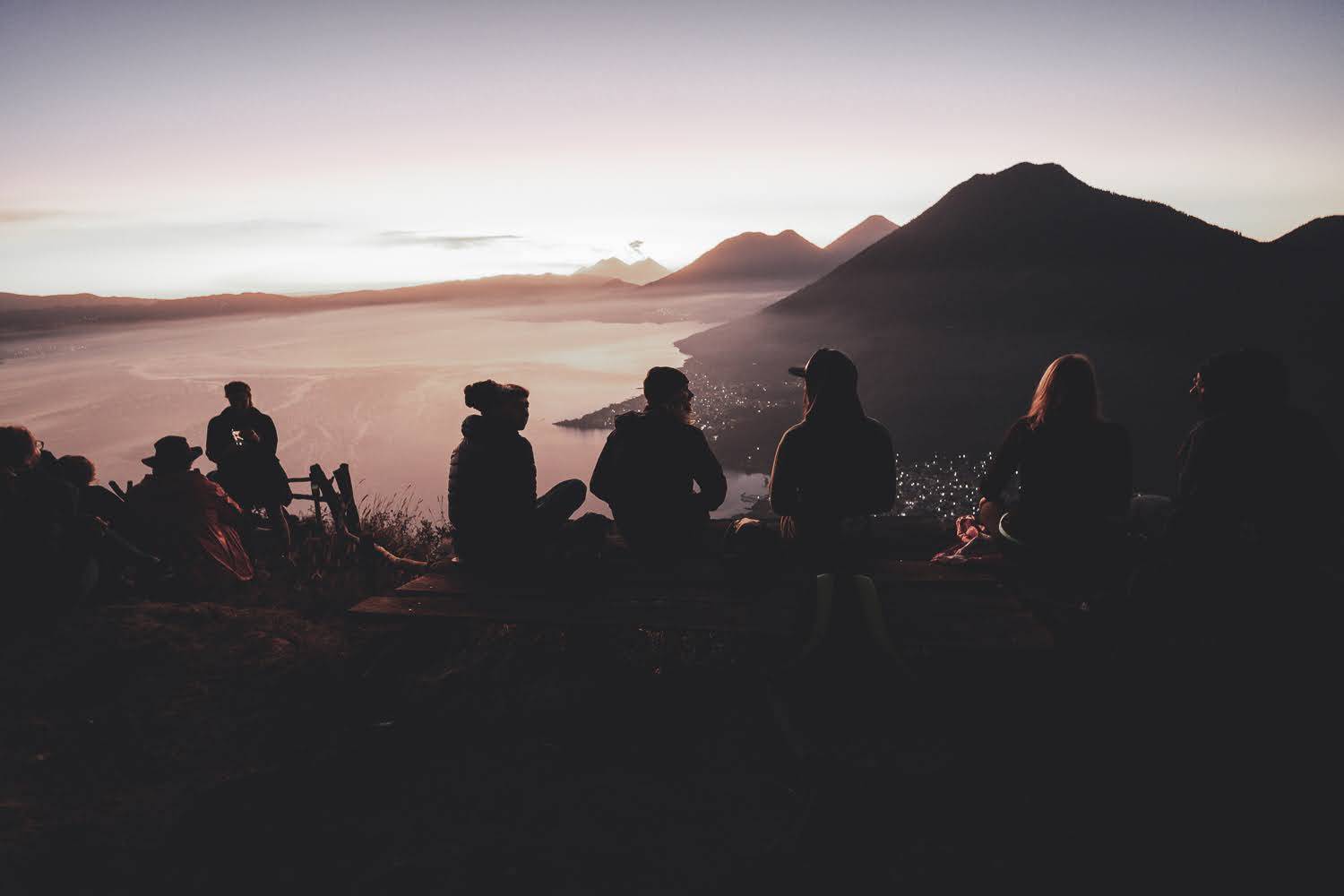 The heart knows no boundaries. It already knows where we must go if only we gather the courage to slow down, be quiet and listen.

For those ready to heed the call,

Mystery beckons you on the adventure of a lifetime.

While we have no idea what your heart has in store for you, we can say this with confidence: venture into the mysteries of your heart and you will not return the same.

Theeco-retreat center is nestled in the forested mountains overlooking thesacred, sapphire waters of Lake Atitlan and its three prehistoricvolcanoes.

Surround yourself in towering emerald-green canopies, the singsong of birds and the gentle whispers of the wind.

Imbibe the extravagant sunrises and sunsets that punctuate the crisp, summer days and magical, starry nights.

Meltaway your tensions in the mayan sauna, cleanse yourself in a fragrantflower bath, wander meandering cobble stoned paths and gaze out acrossthe Sierra Madre from the nest of your hammock.
We will gather in a vibrant, jungle sanctuary cultivated to foster deep spiritual connection.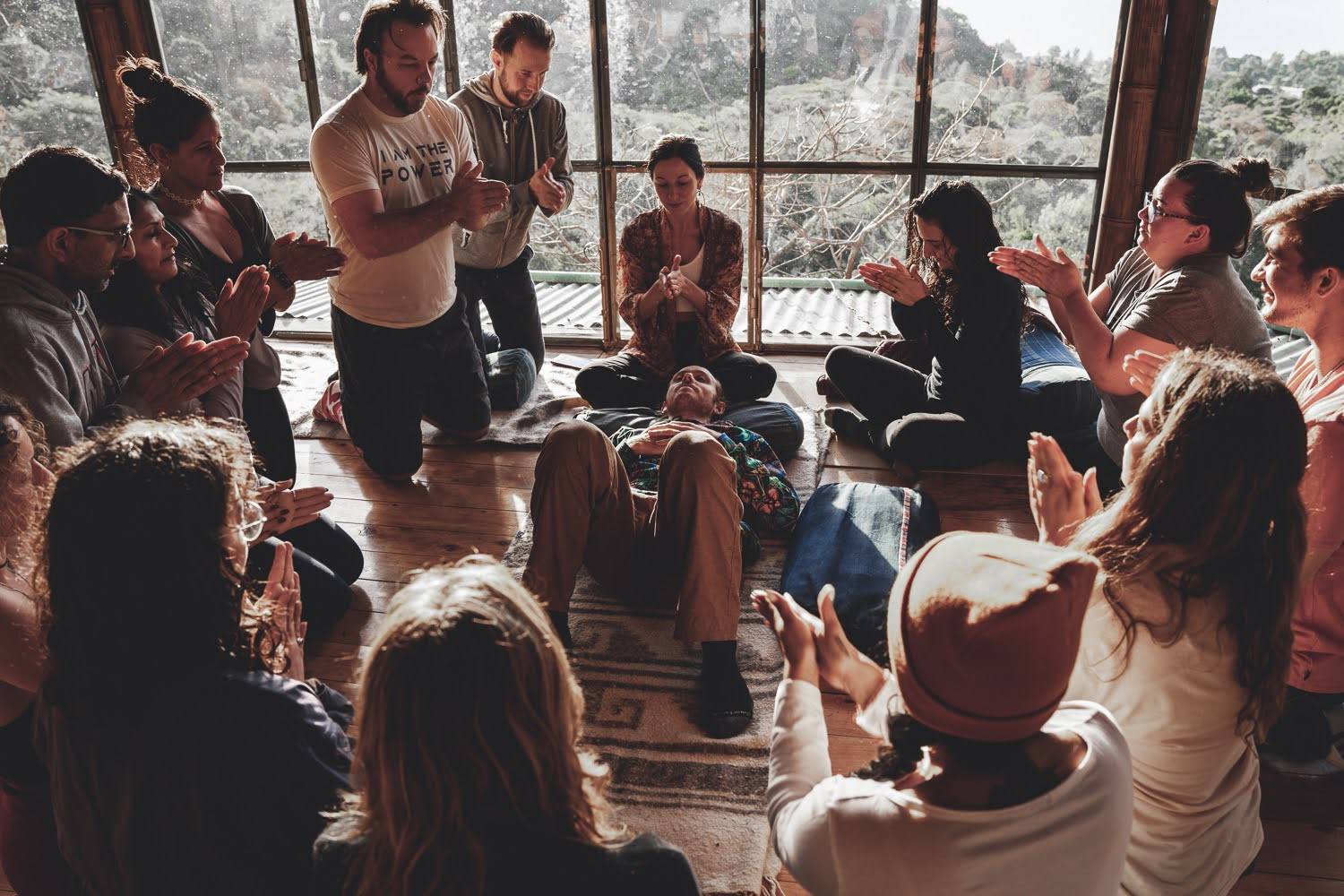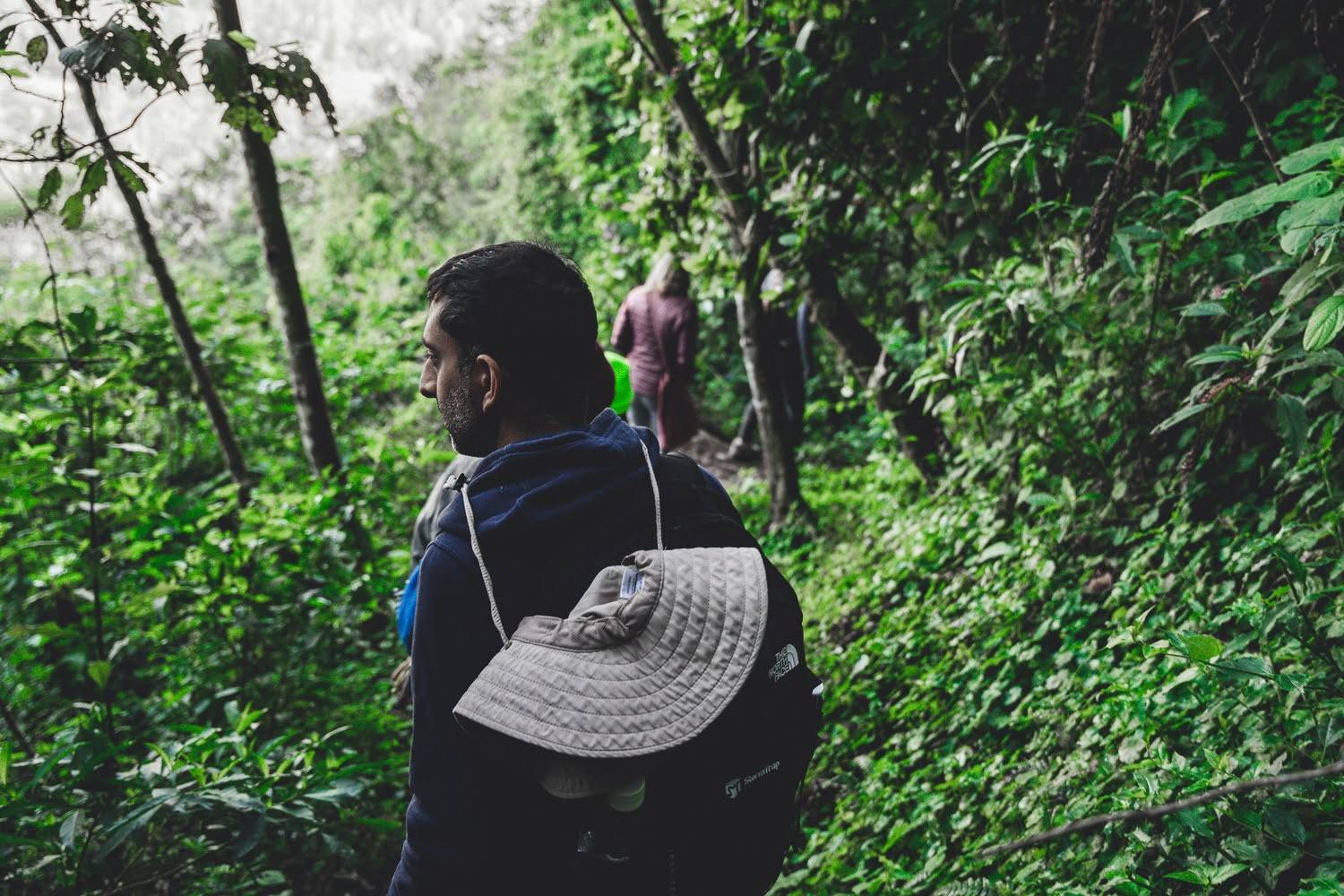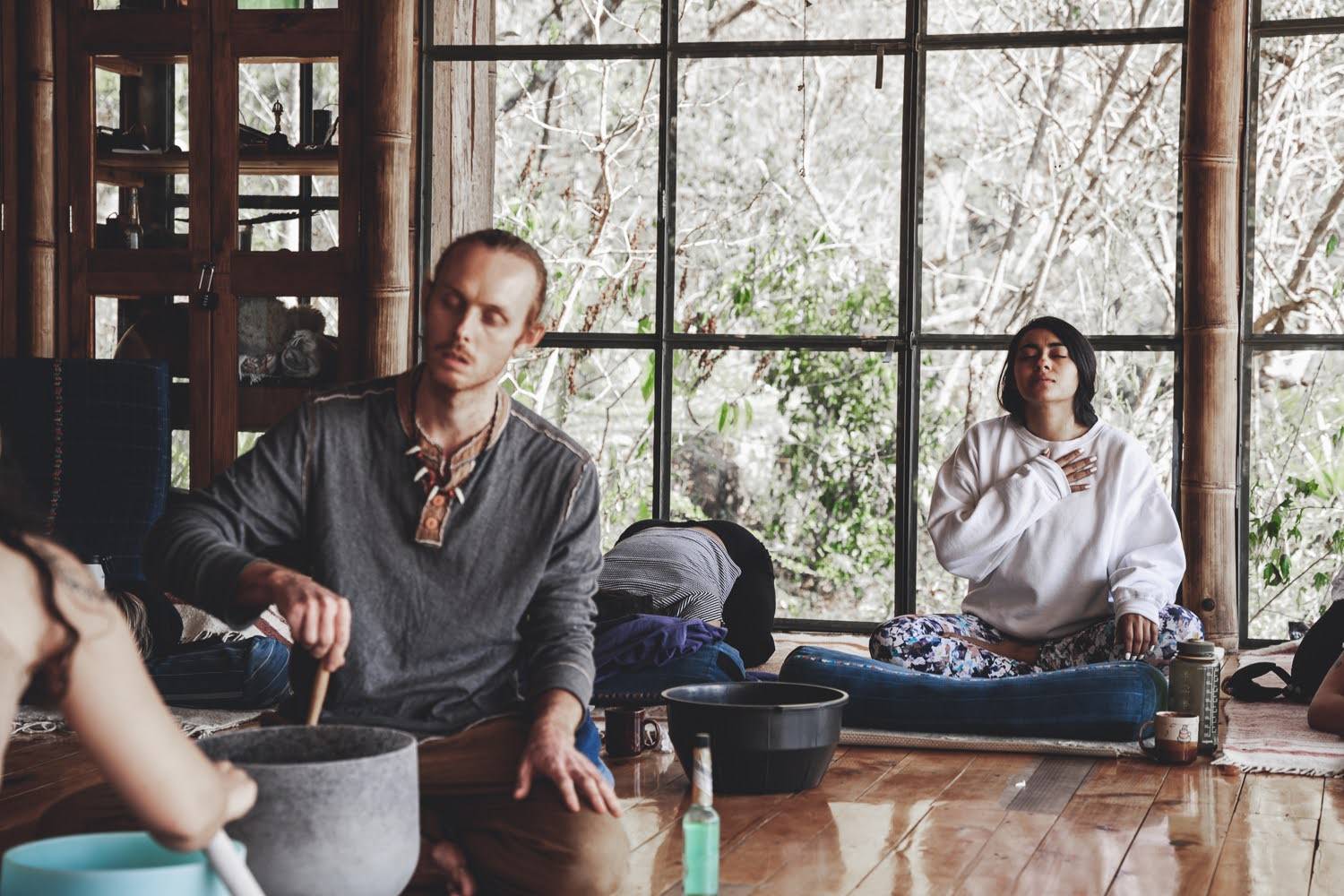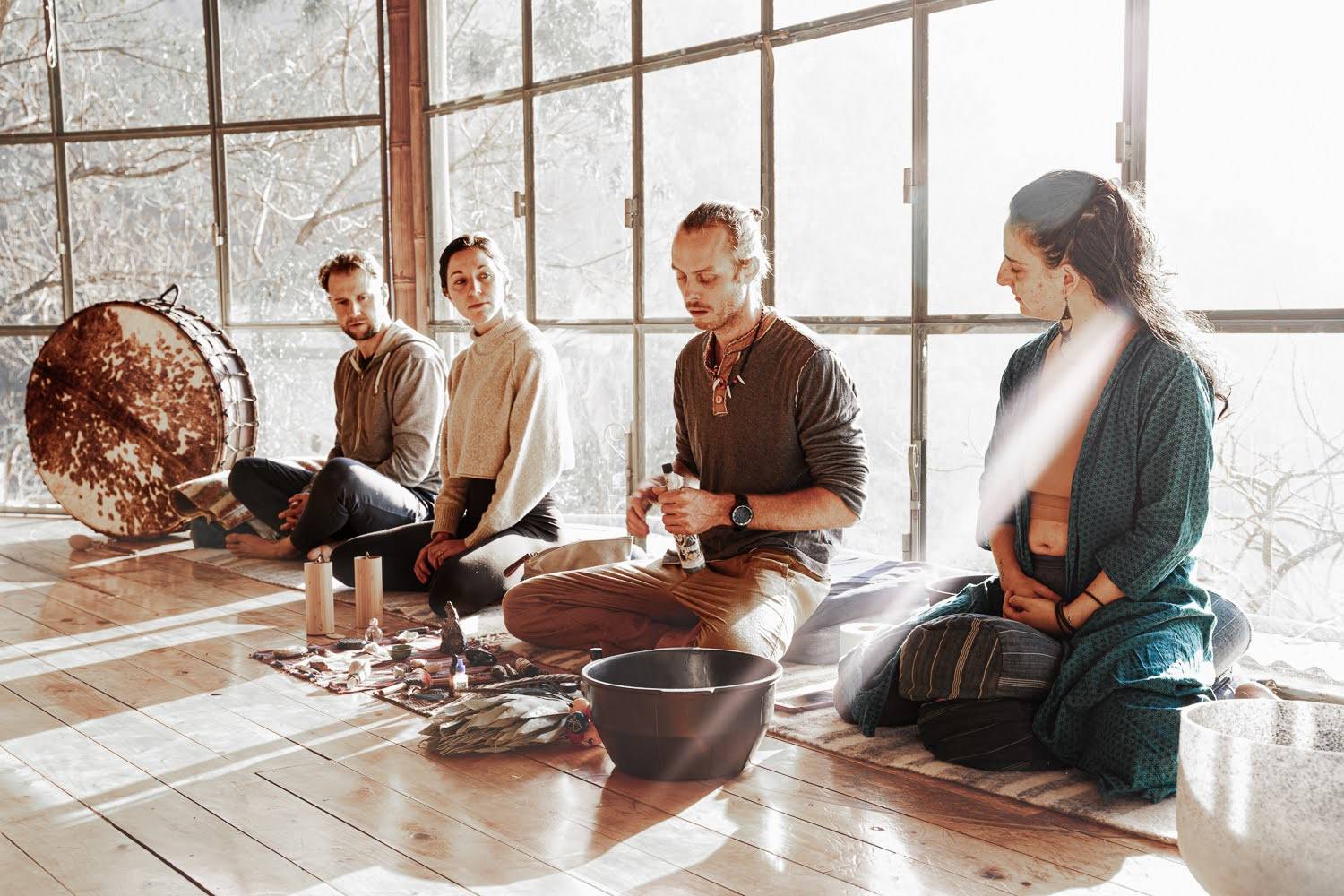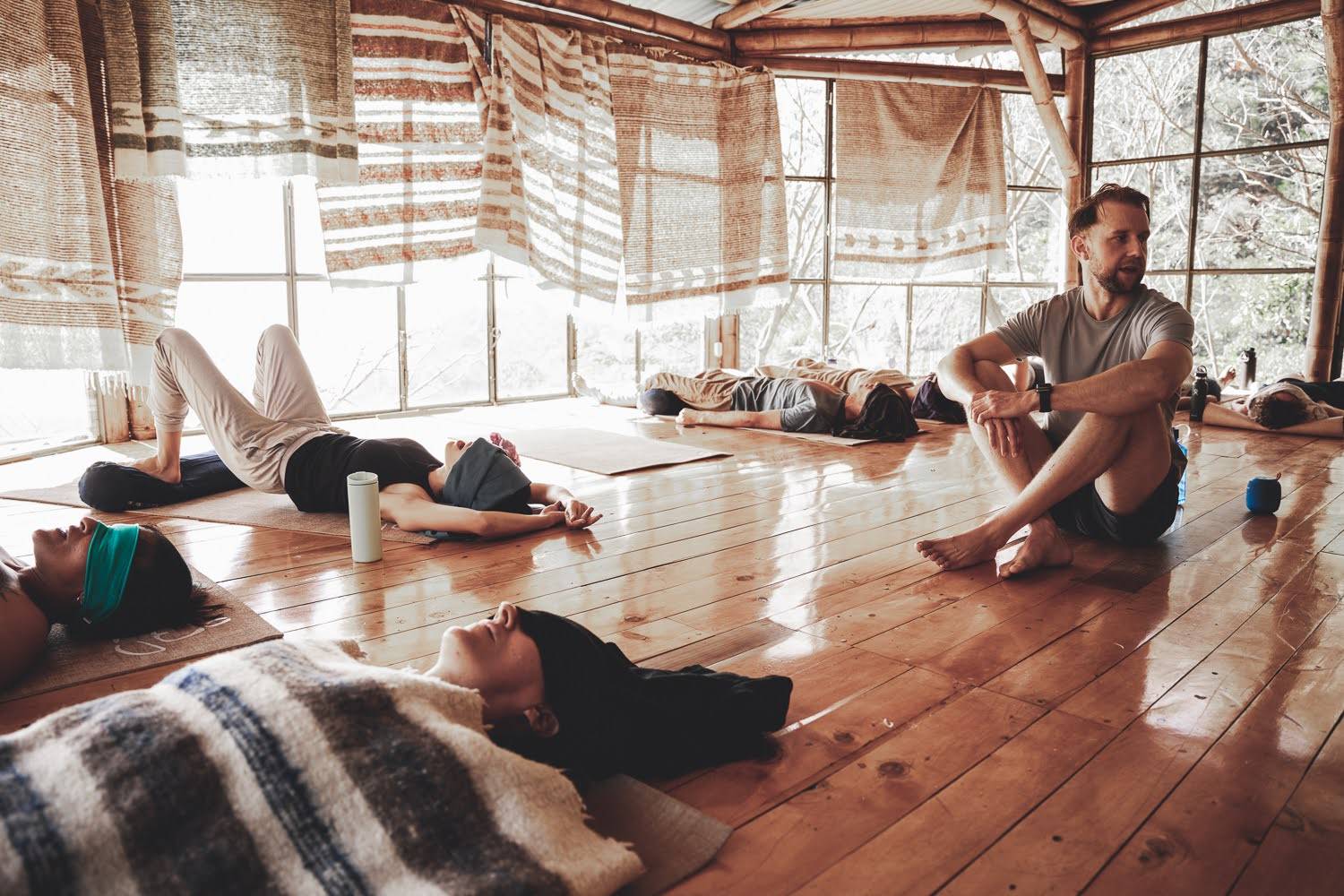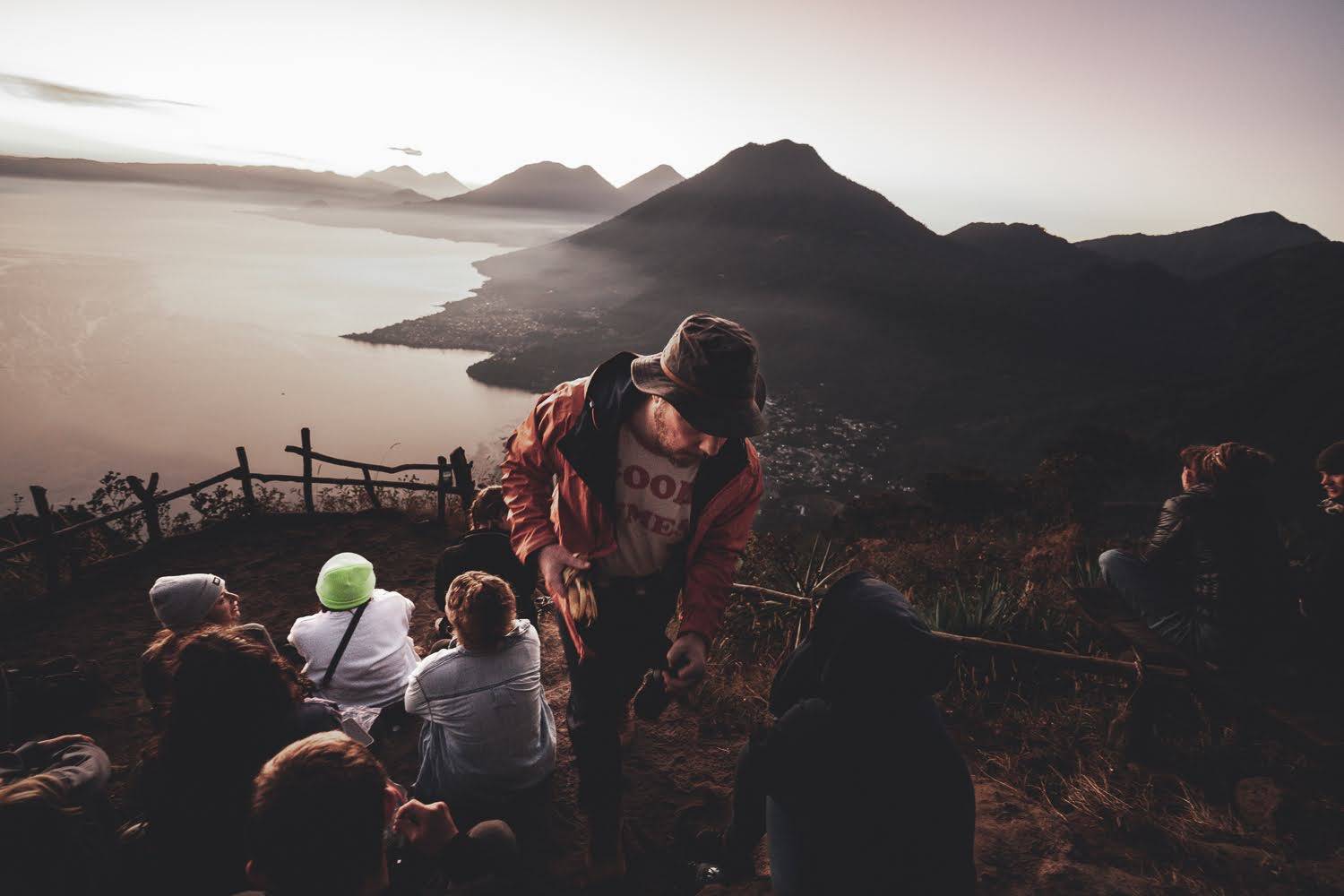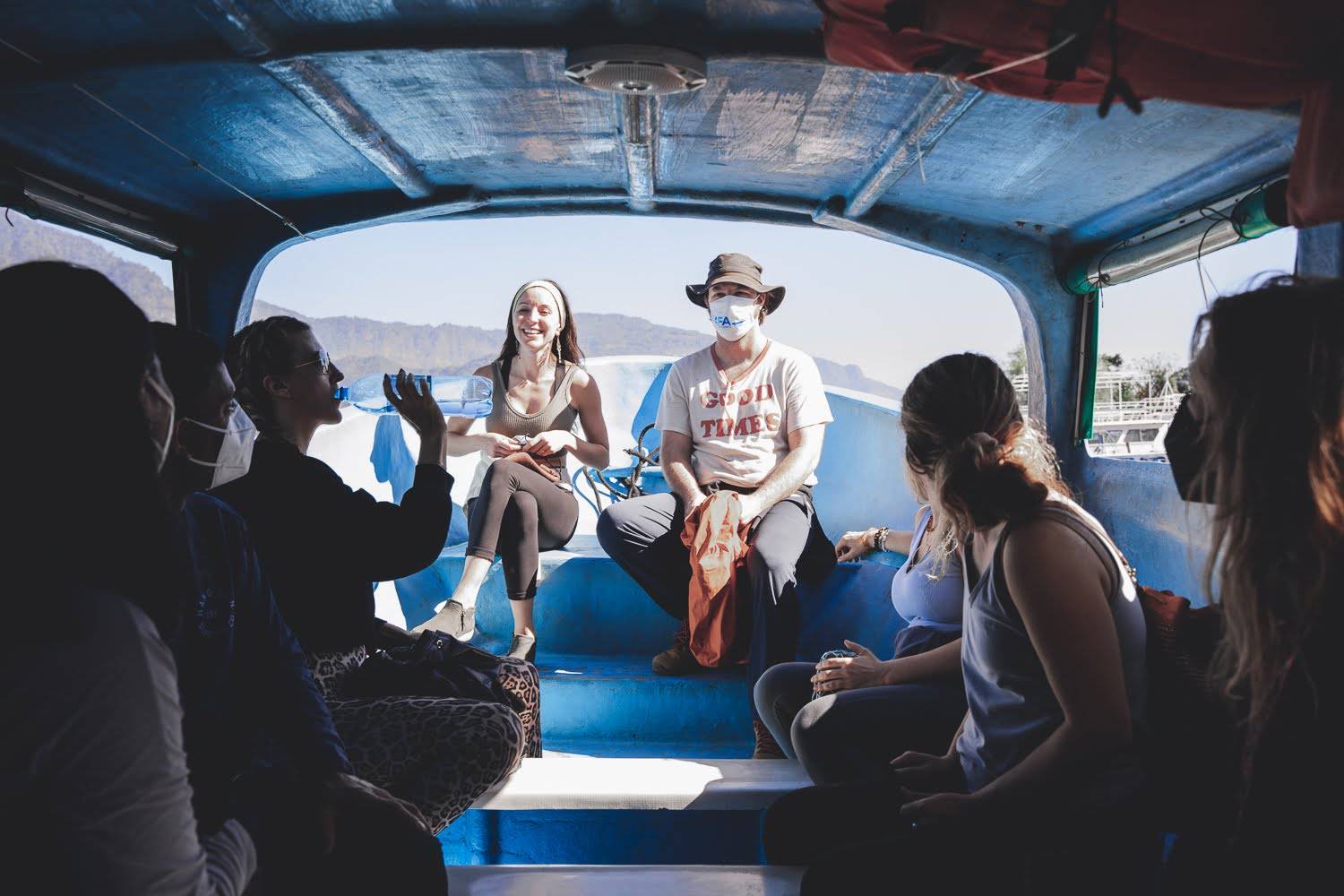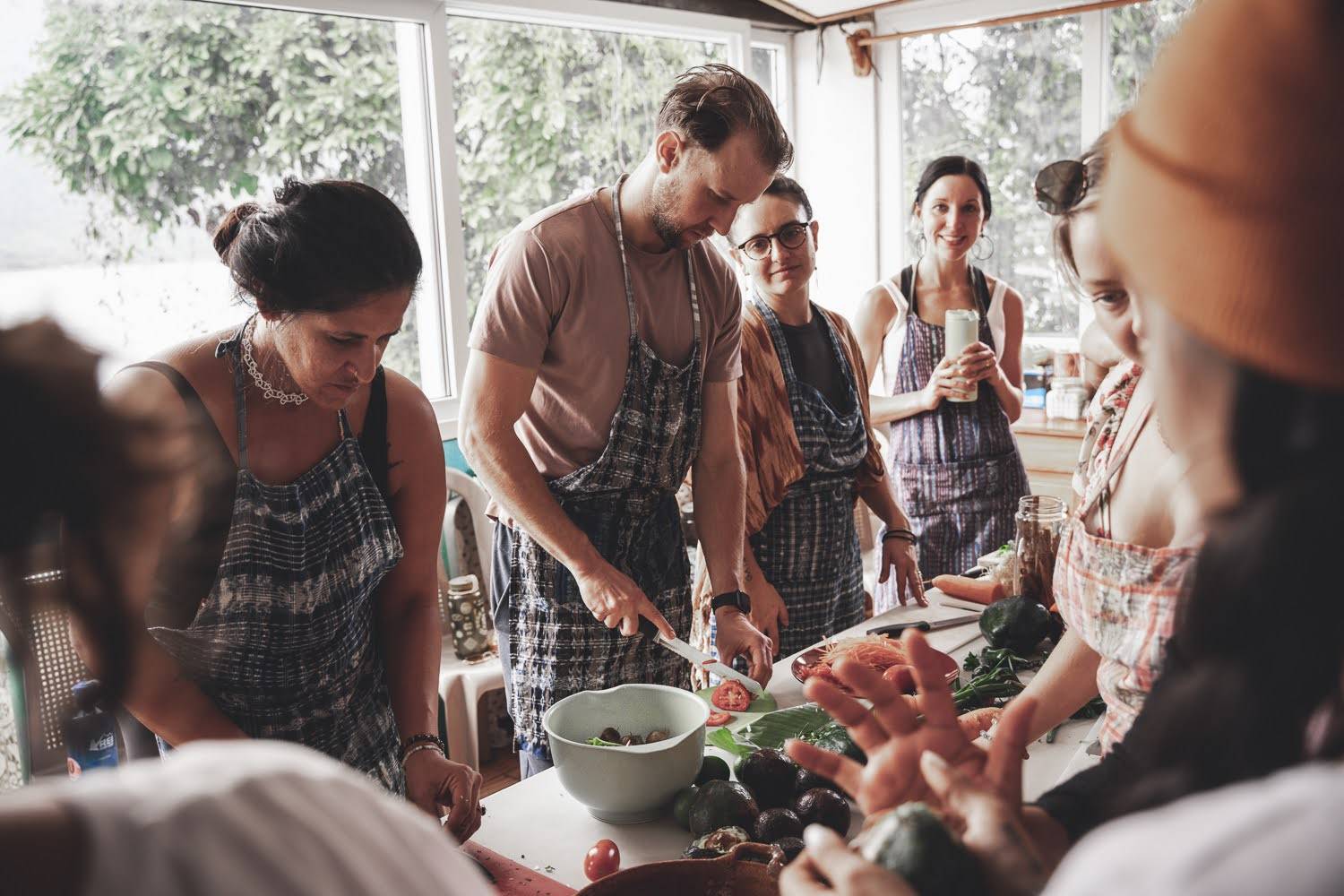 We have designed our time together to be one long ceremony with the heart of our work centering around our journey with the sacred psilocybin mushrooms facilitated by experienced guides rigorously trained for over three years in an Amazonian shamanic lineage.

In all you will participate in 4 sacred ceremonies:

- We will open the work by honoring the land, invoking spirit and stating our intentions with a traditional Mayan fire ceremony guided by Tomas, a local, indigenous shaman knowledgeable in the old ways
- We will begin gently courting the heart and initiating the relationship with the mushrooms with the help of cacao, a local plant medicine known for it's heart-opening qualities, in a cacao ceremony with a mushroom microdose.
- We will continue to open the way with a somatic release breathwork ceremony
- After much preparation, we will dive deep into the depths of the heart with a full-dose mushroom ceremony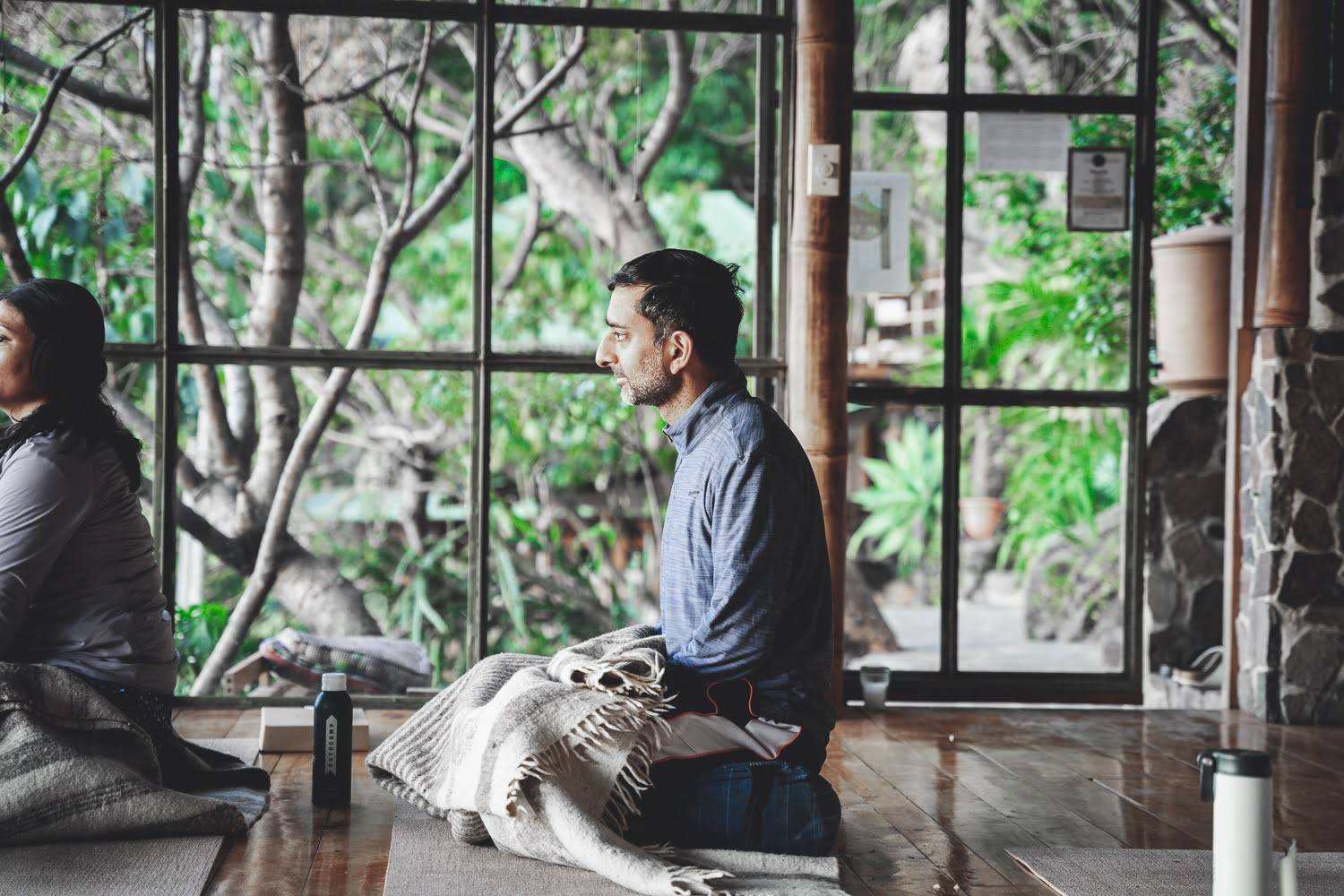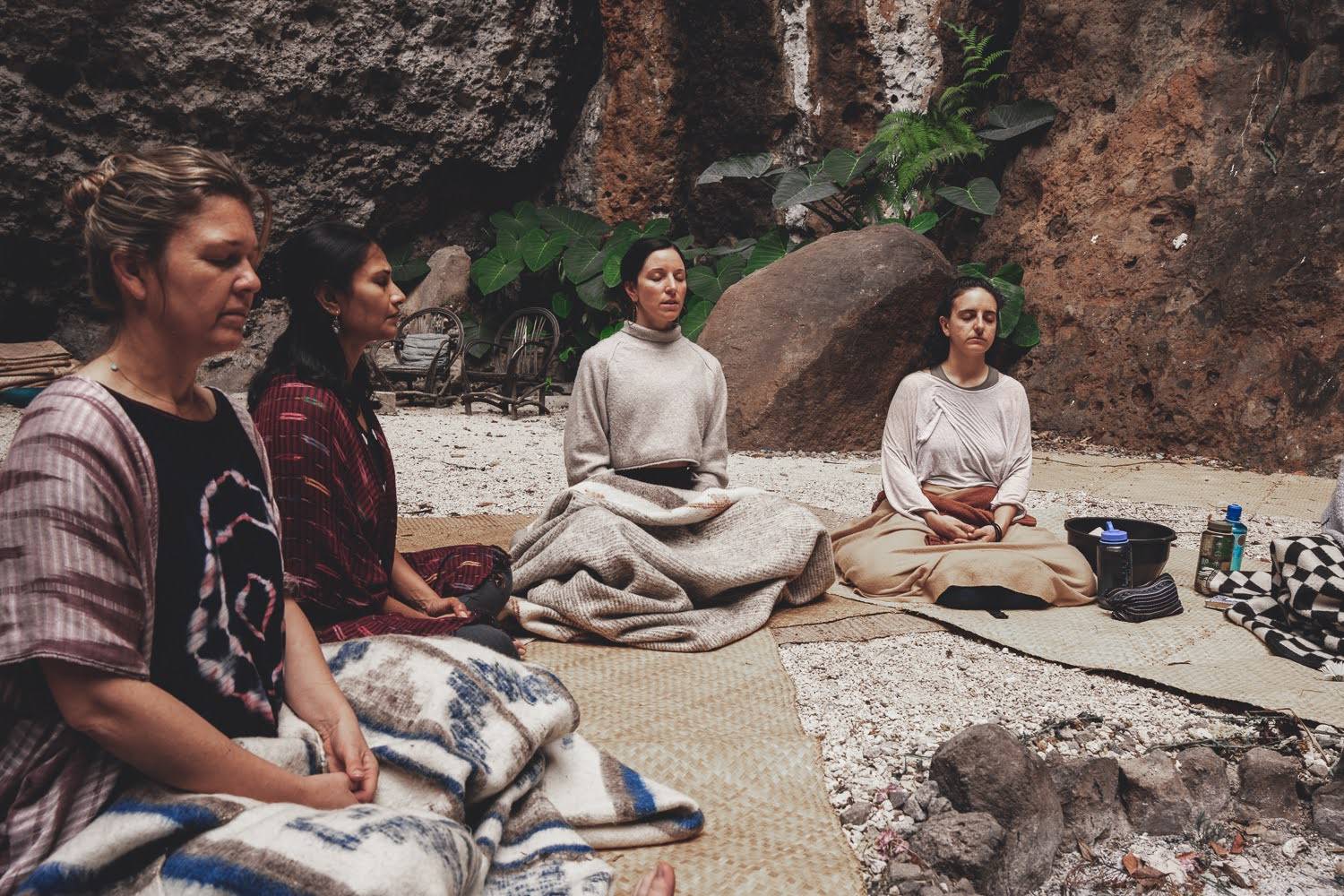 All week, our team of skilled facilitators will aid you in preparing for and integrating your journey with the sacred mushrooms.

You'll be guided through a variety of carefully curated exercises, meditative practices, and facilitated discussions designed to deepen your experience and guide you to your edges.

You'll learn ancient and modern techniques to commune with nature, tap into your innate wisdom and embrace a more authentic and purpose-driven life.



We do this work in community.

You will be embraced by a heart-centered sangha of kindred spirits, each on their own unique journey of healing, discovery and connection.

Forge deep connections, share transformative experiences, and create lifelong friendships with like-minded individuals within a community dedicated to supporting your continued unfolding long after the retreat ends.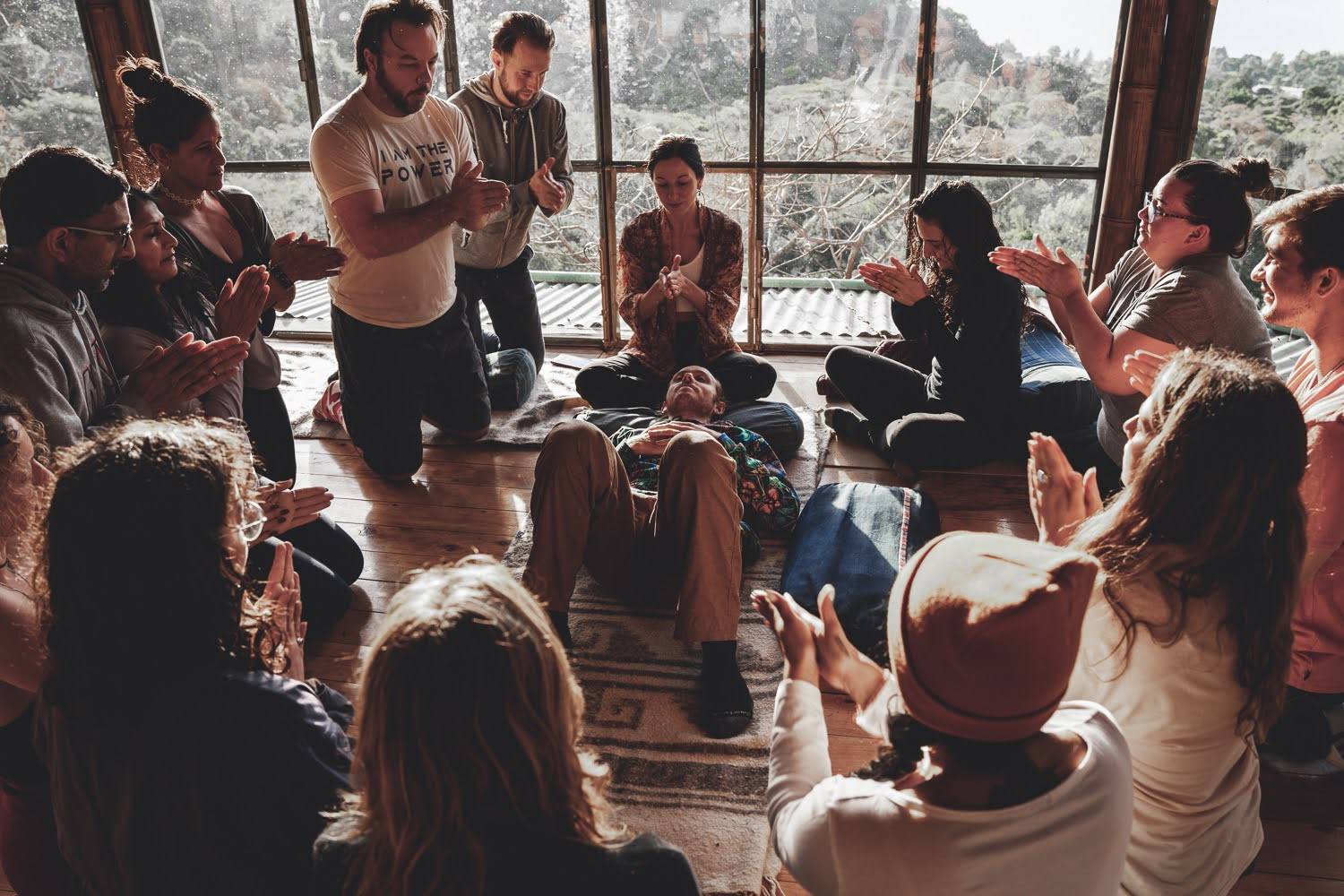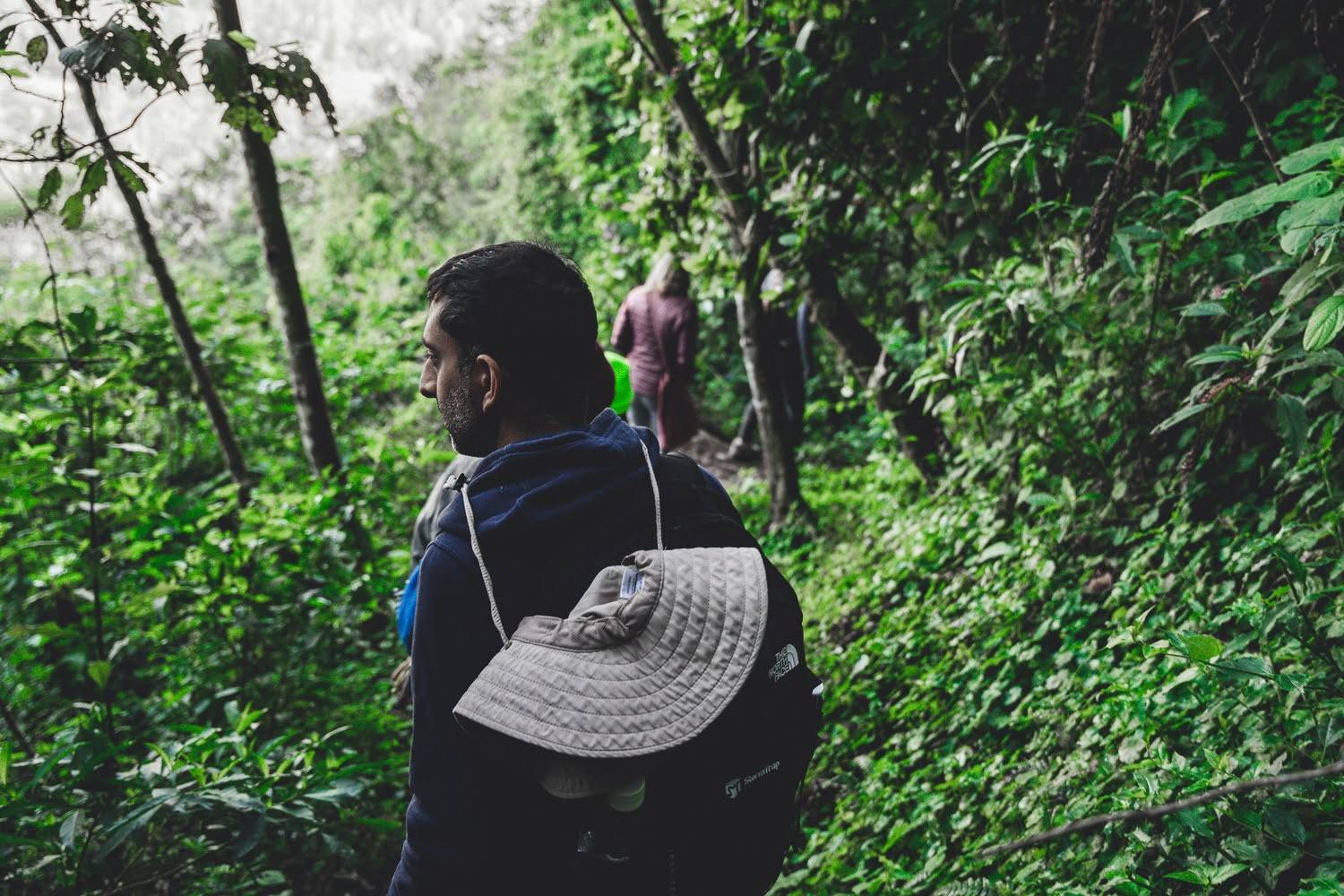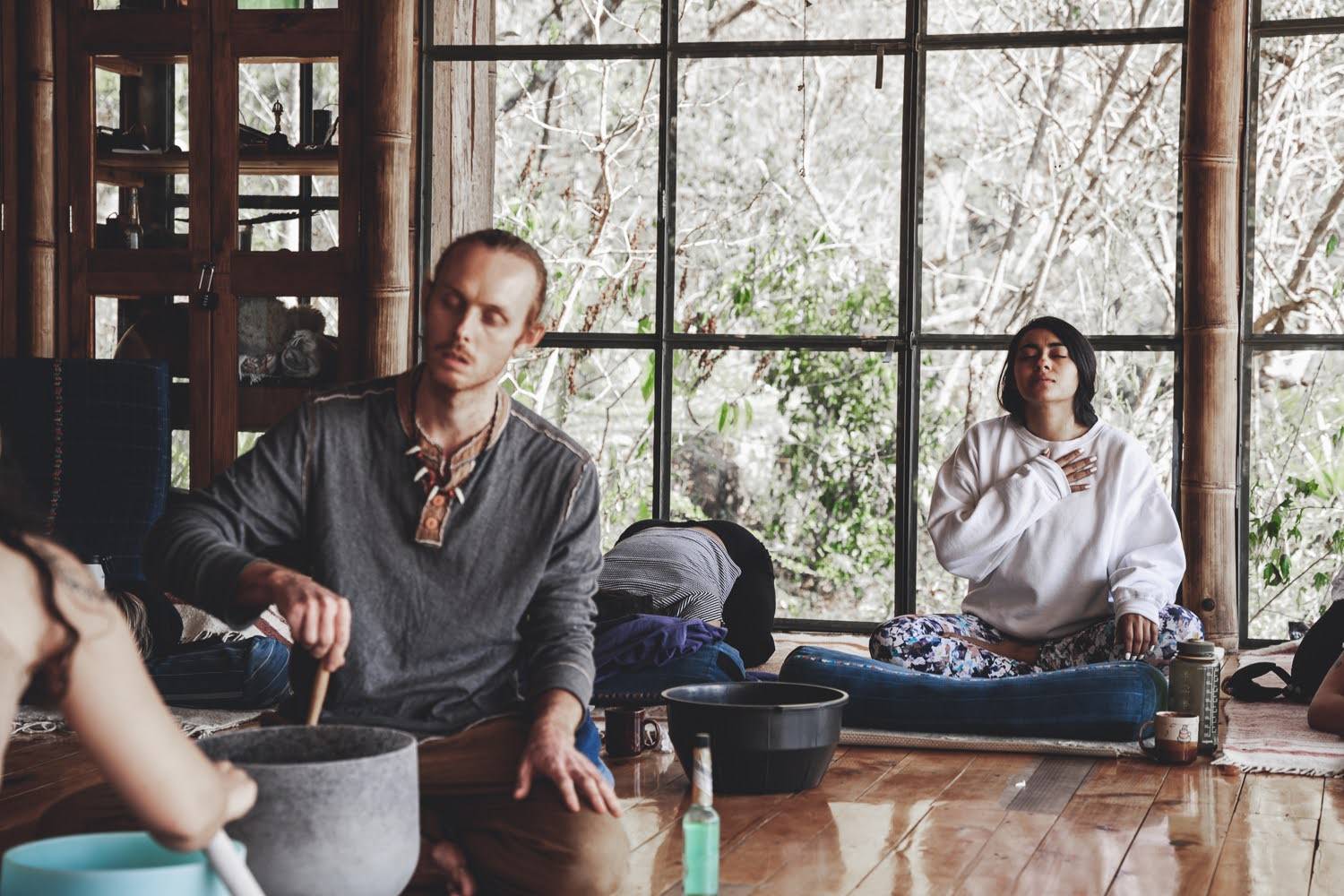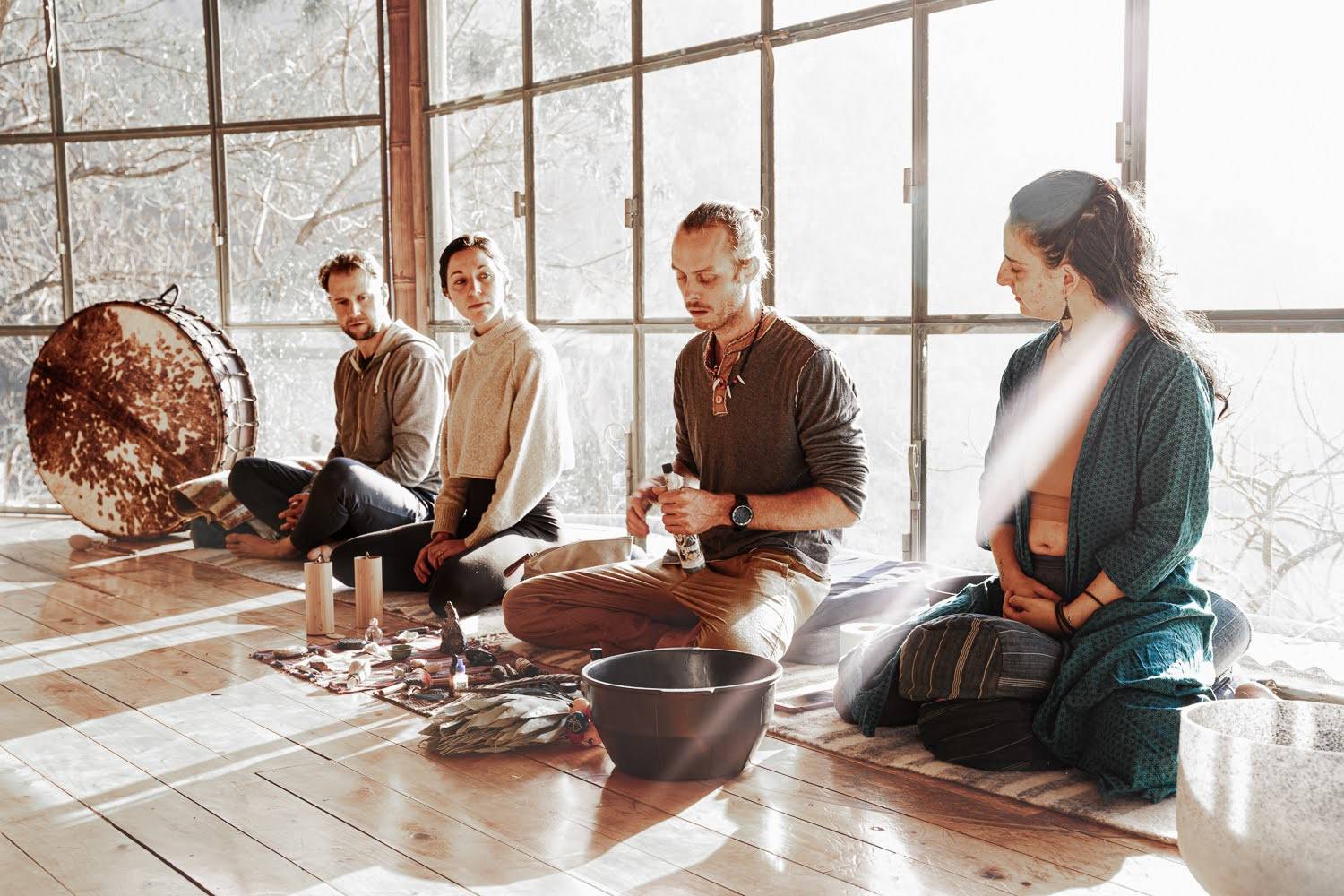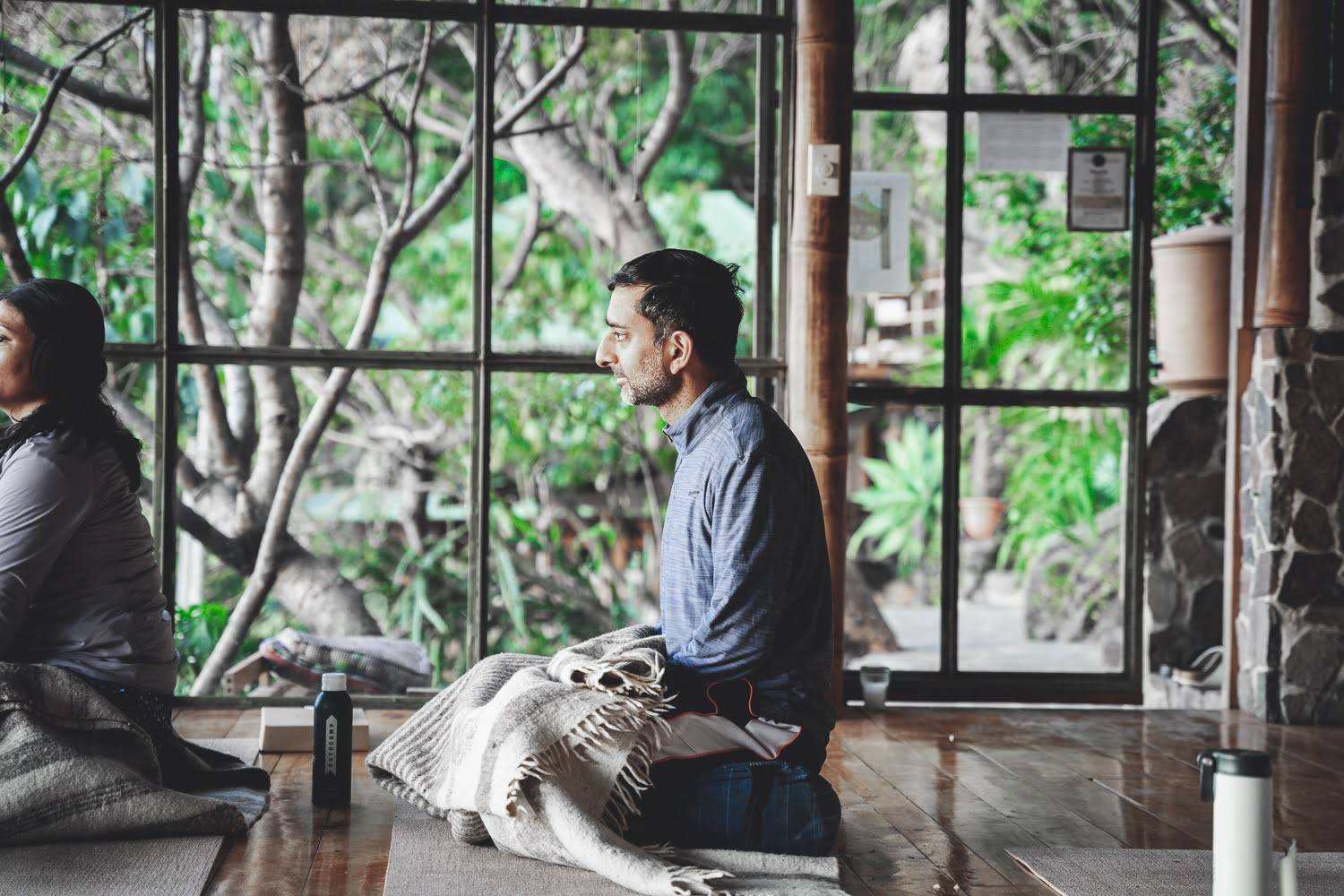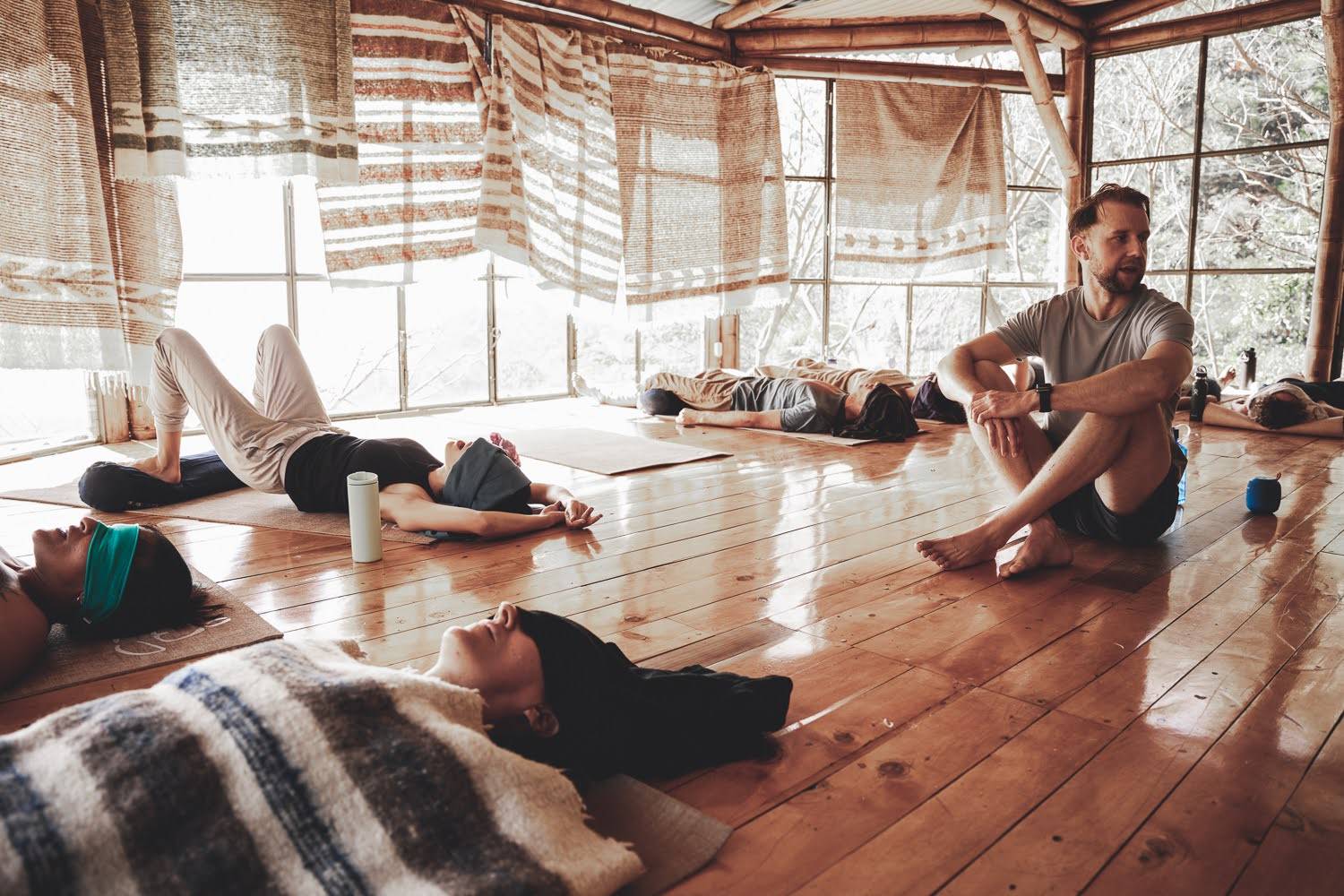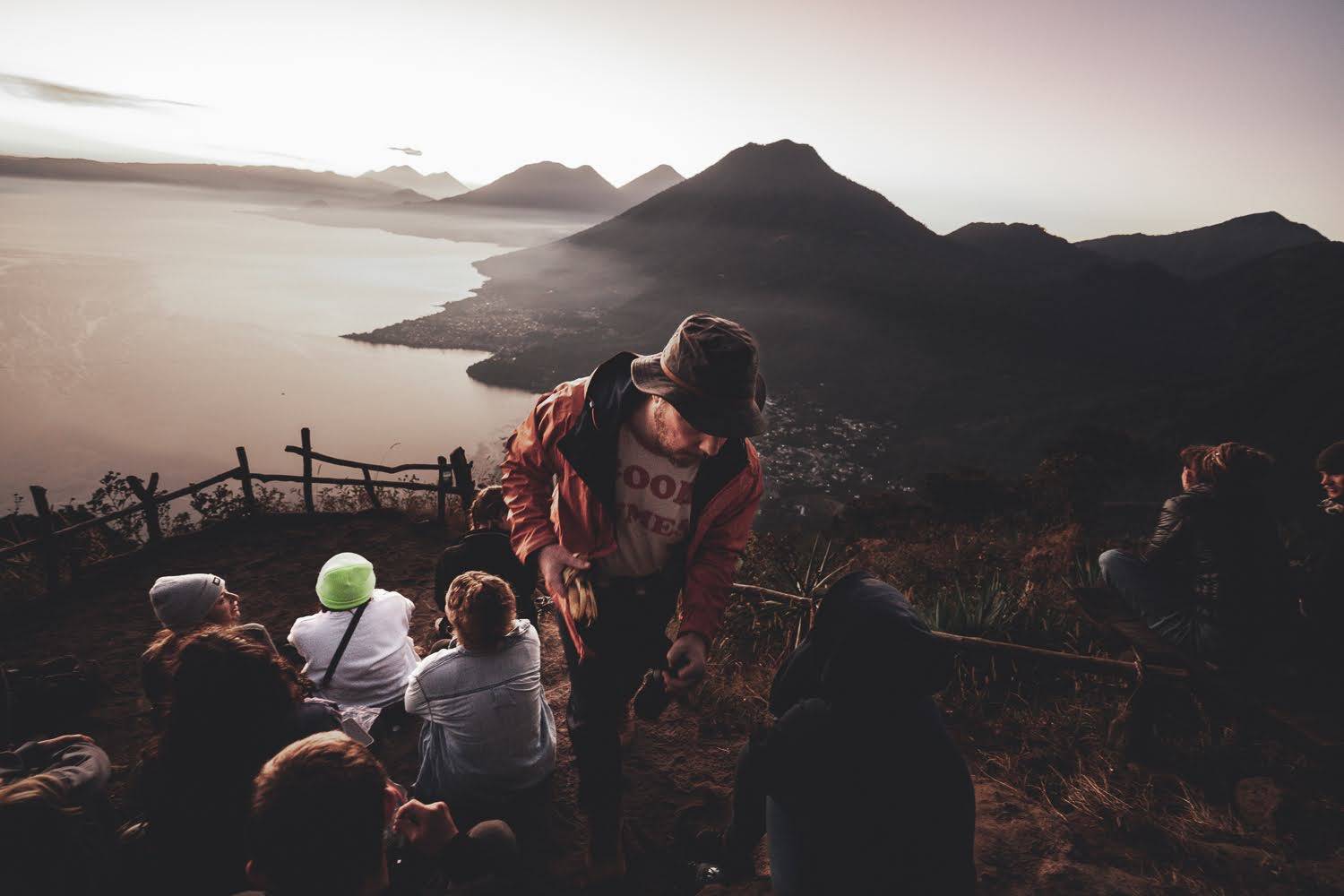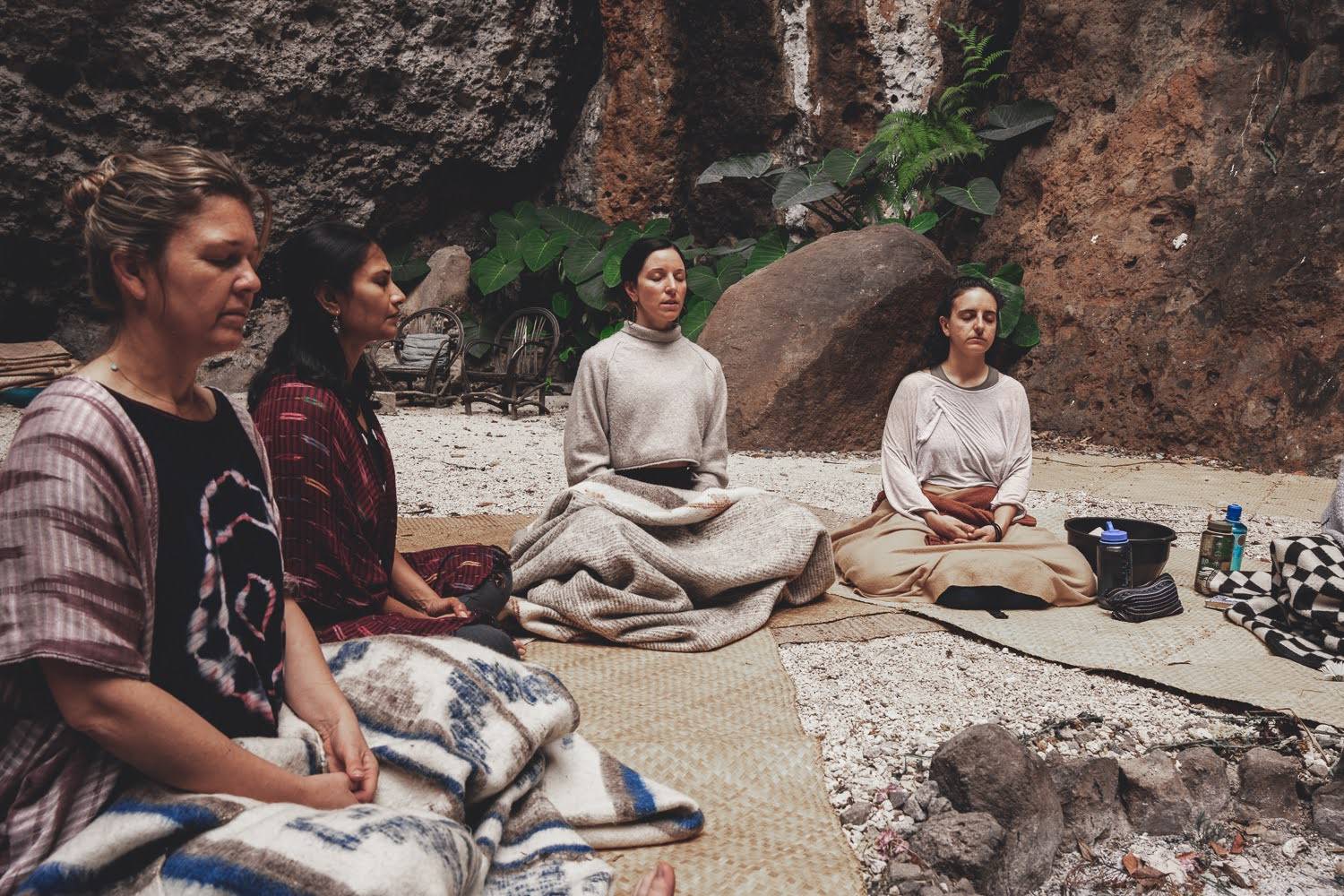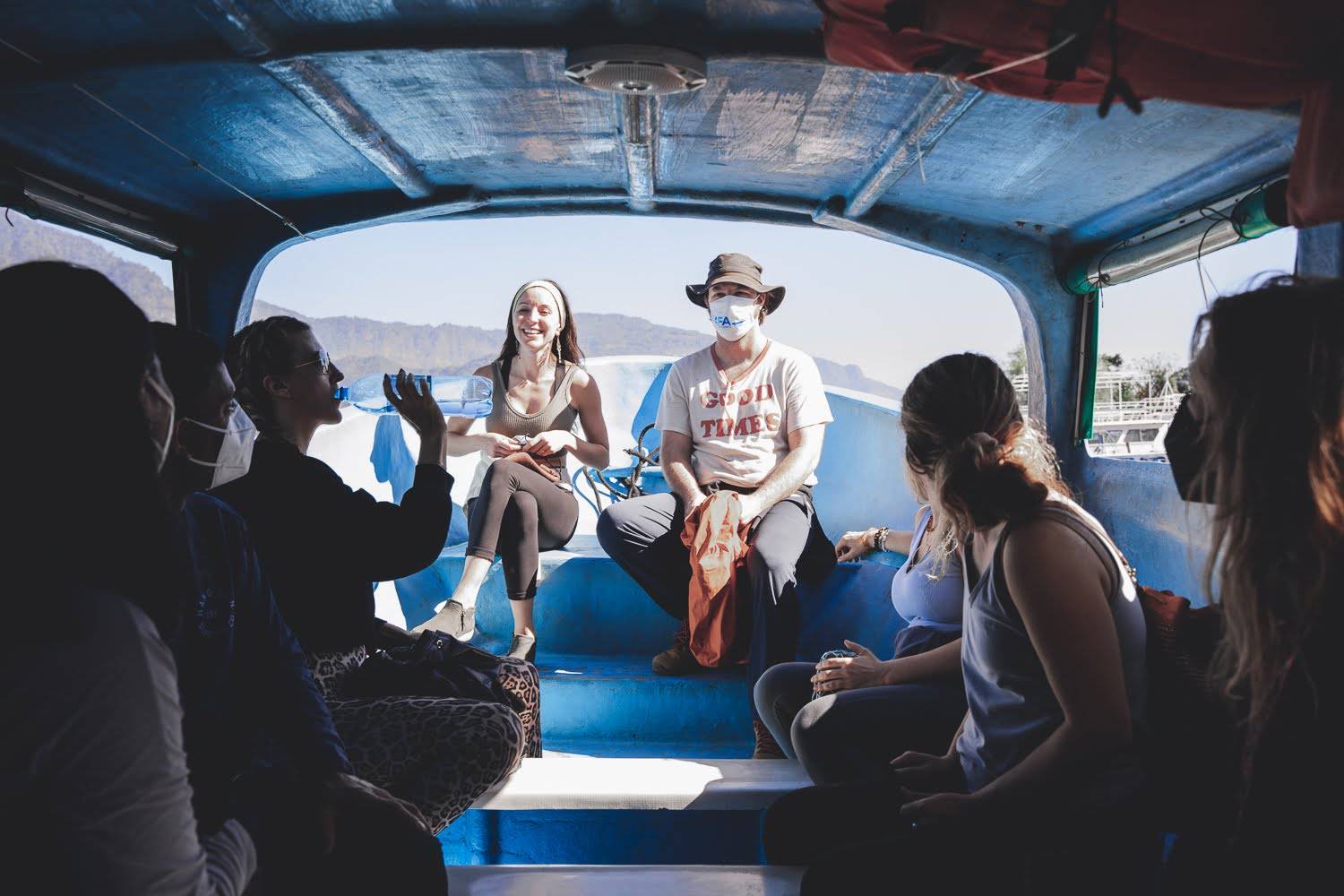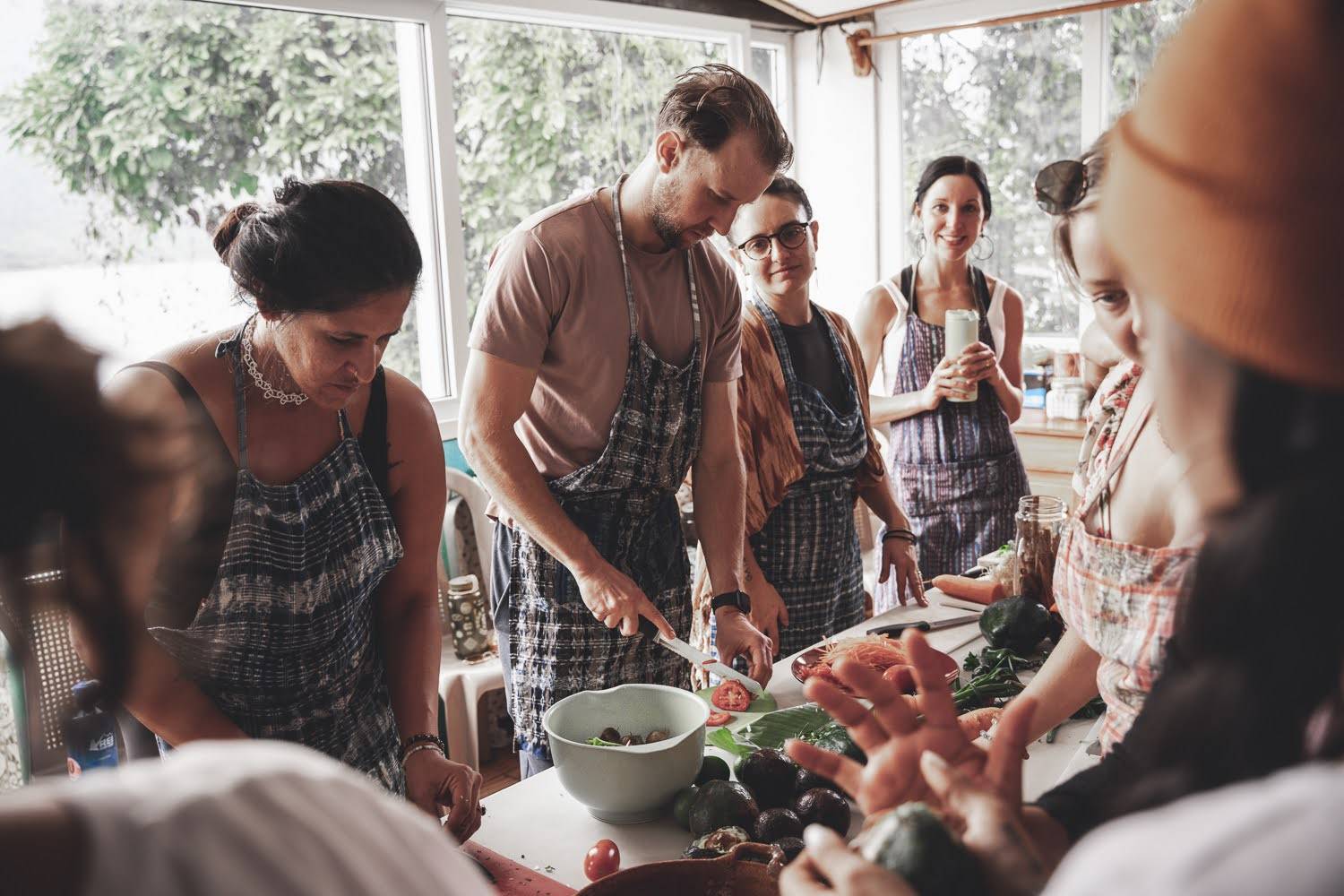 Join a COMMUNITY of fellow ADVENTURERS, WANDERERs & DREAMERS

"I cannot begin to say enough positive things about Wild Within...the experience itself is transformative."
"In a word TRANSFORMATIVE...
Absolutely fantastic and worth it 1000x over."
Youth Mentor with Sacred Sons

"This is not a "retreat" in which you escape life, but rather more deeply integrate, embody, and transform the perspective through which you view life."

Communication Coach - Tarot Reader - Speech Therapist

"My life changed because of this experience."

Artist - Meditation & Journaling Guide

"Wild Within has forever changed me and I look forward to every chance to reconnect with this community. "
"Wild Within led me through a soul-awakening experience that I will cherish always."
Personal Mayan astrology reading with a local shaman & wisdom keeper

Somatic Release Breathwork
All meals from local, fresh, whole foods (Vegan/Vegetarian)

Guided Embodiment Practices

Join us for a 7-day/6-night lodging at an earth-conscious retreat center in the jungle

OPTIONAL ADD ON:

Sunrise hike with a geologist guide and authentic Guatemalan cooking class with a local. Please add this option to your cart to reserve your spot.

GUATEMALA: RITUAL

January 12 - 19, 2024

3 meals per day, lodging, facilitated workshops/group activities and full access to the retreat center.
(Transportation is not included)

*15% discount off the above rates if you choose

to share a bed as a couple or with a friend*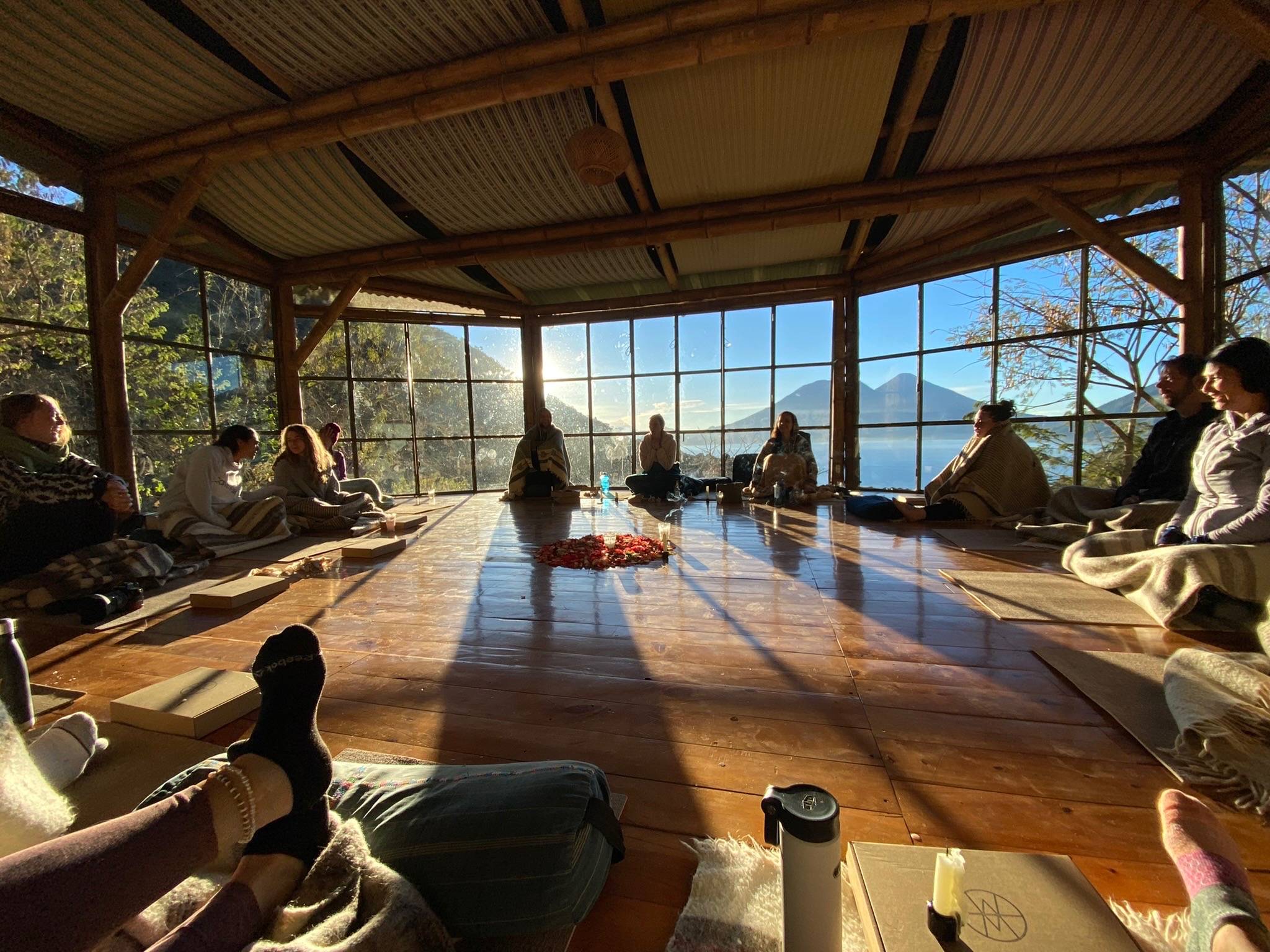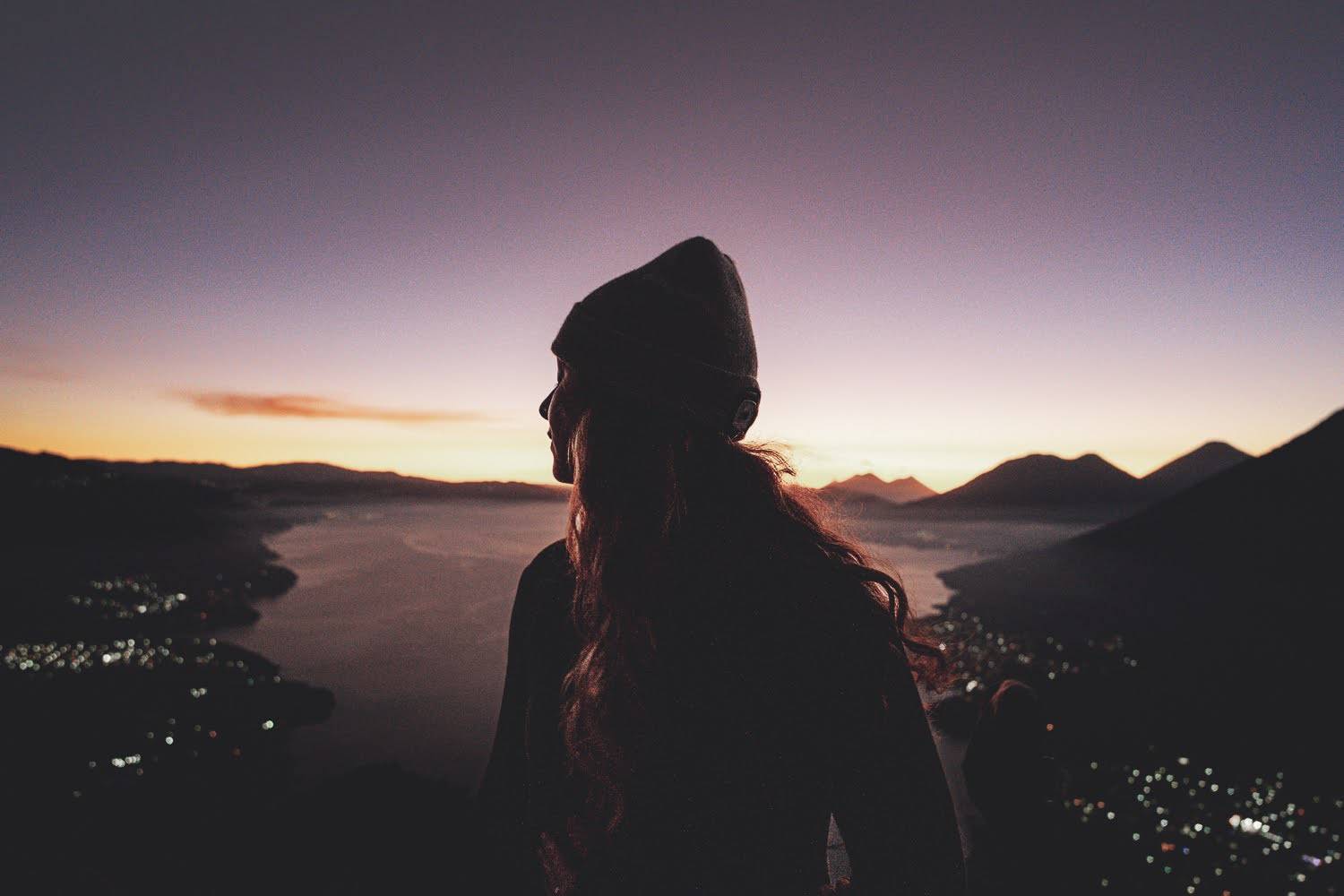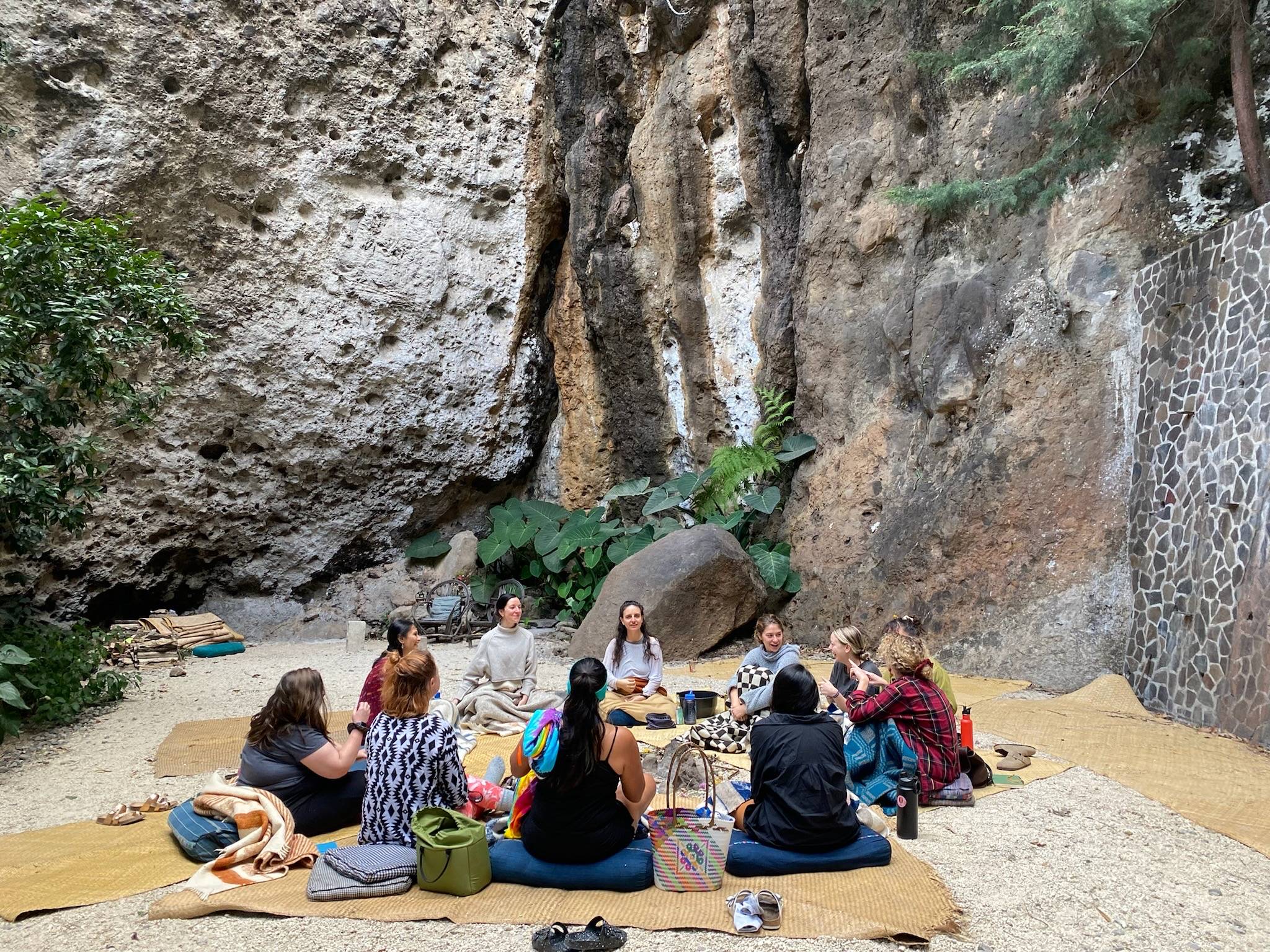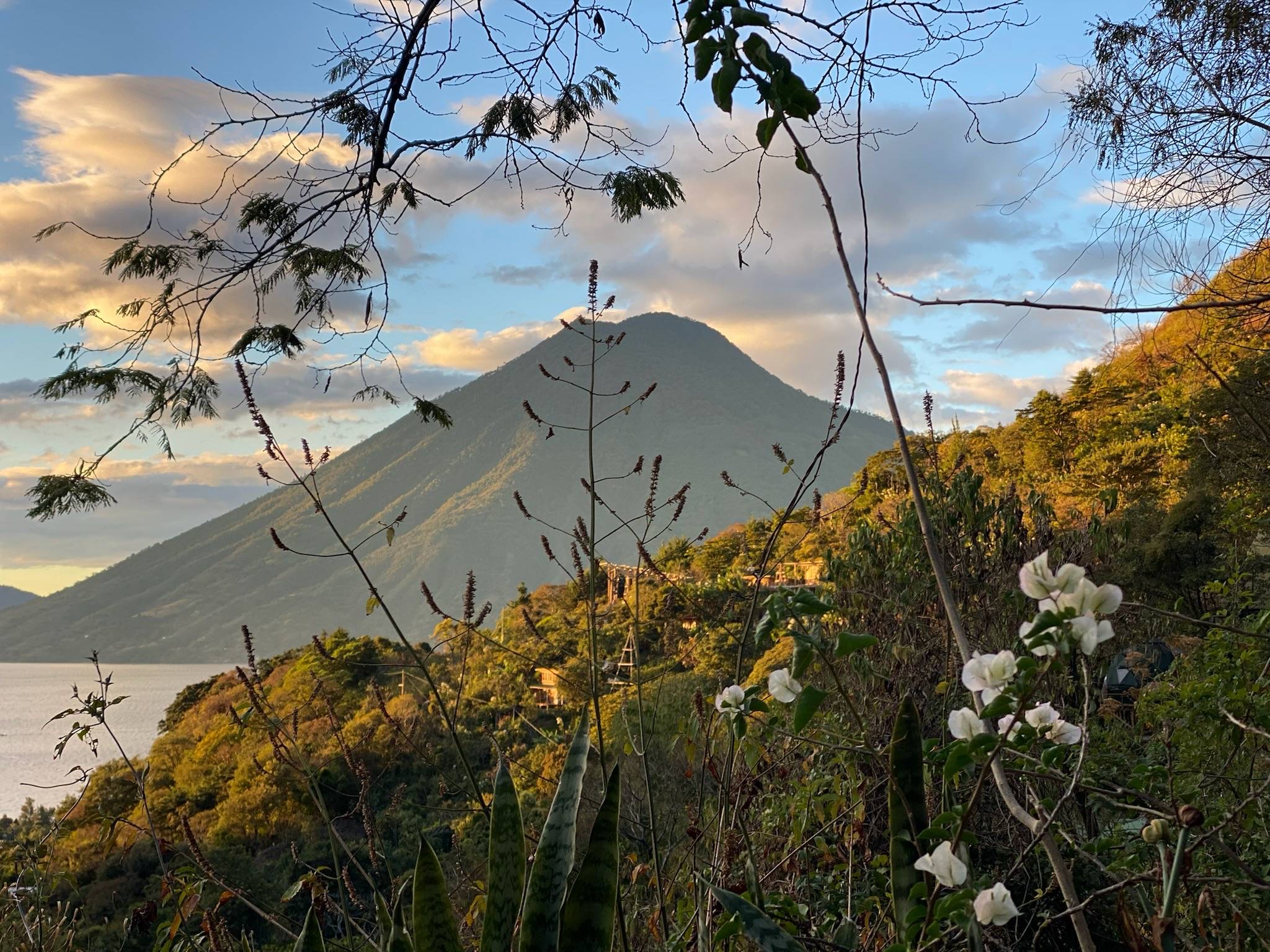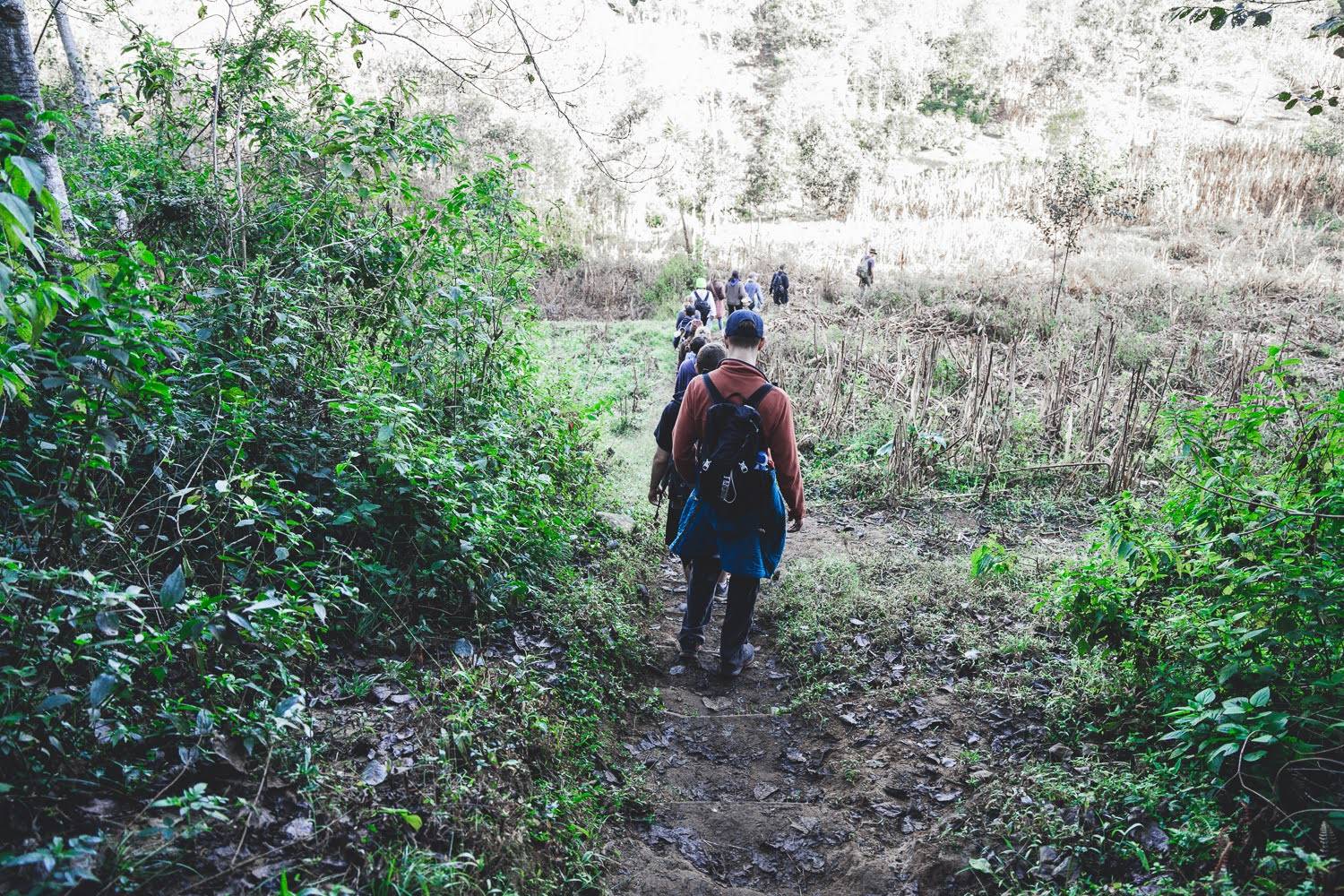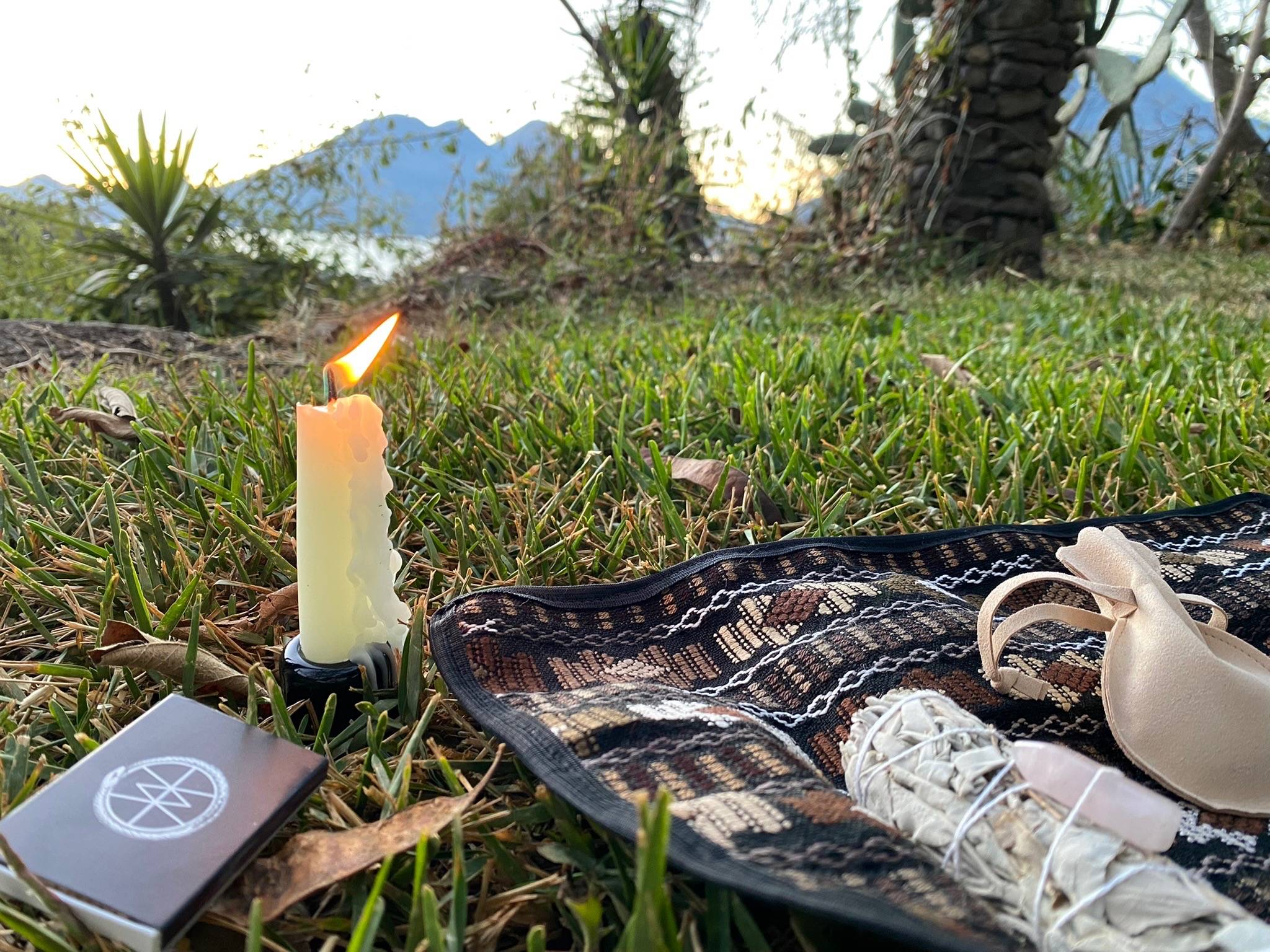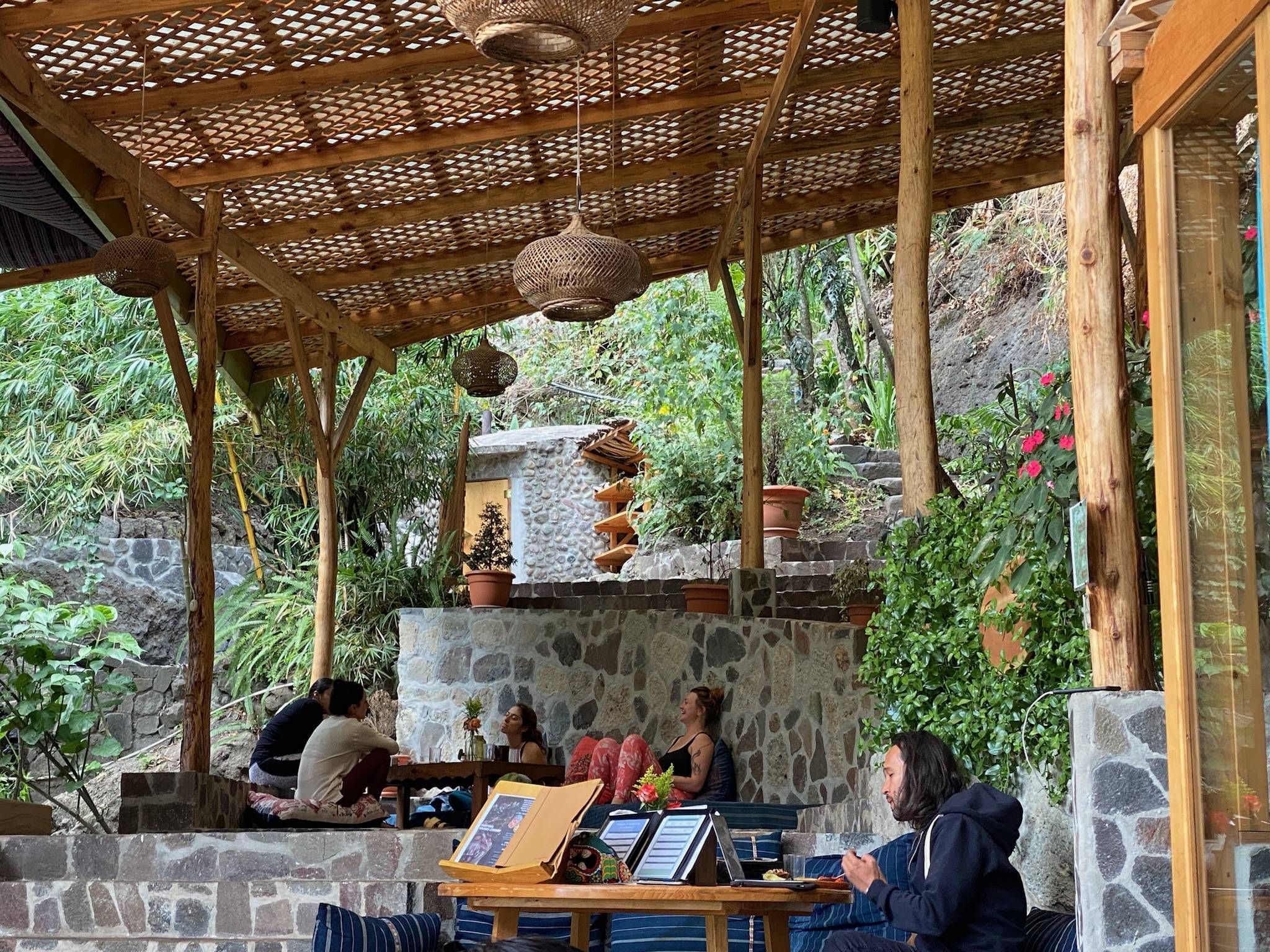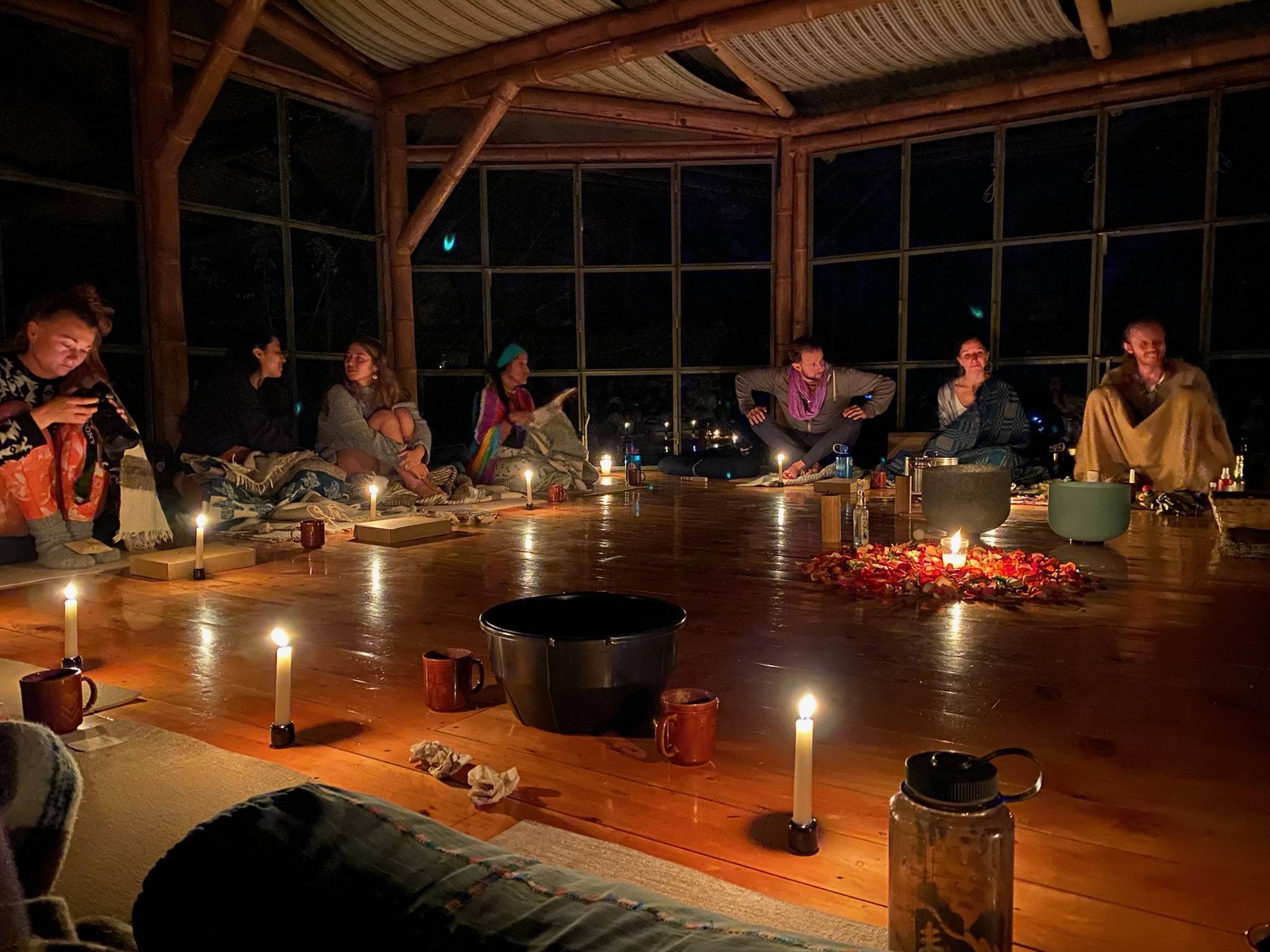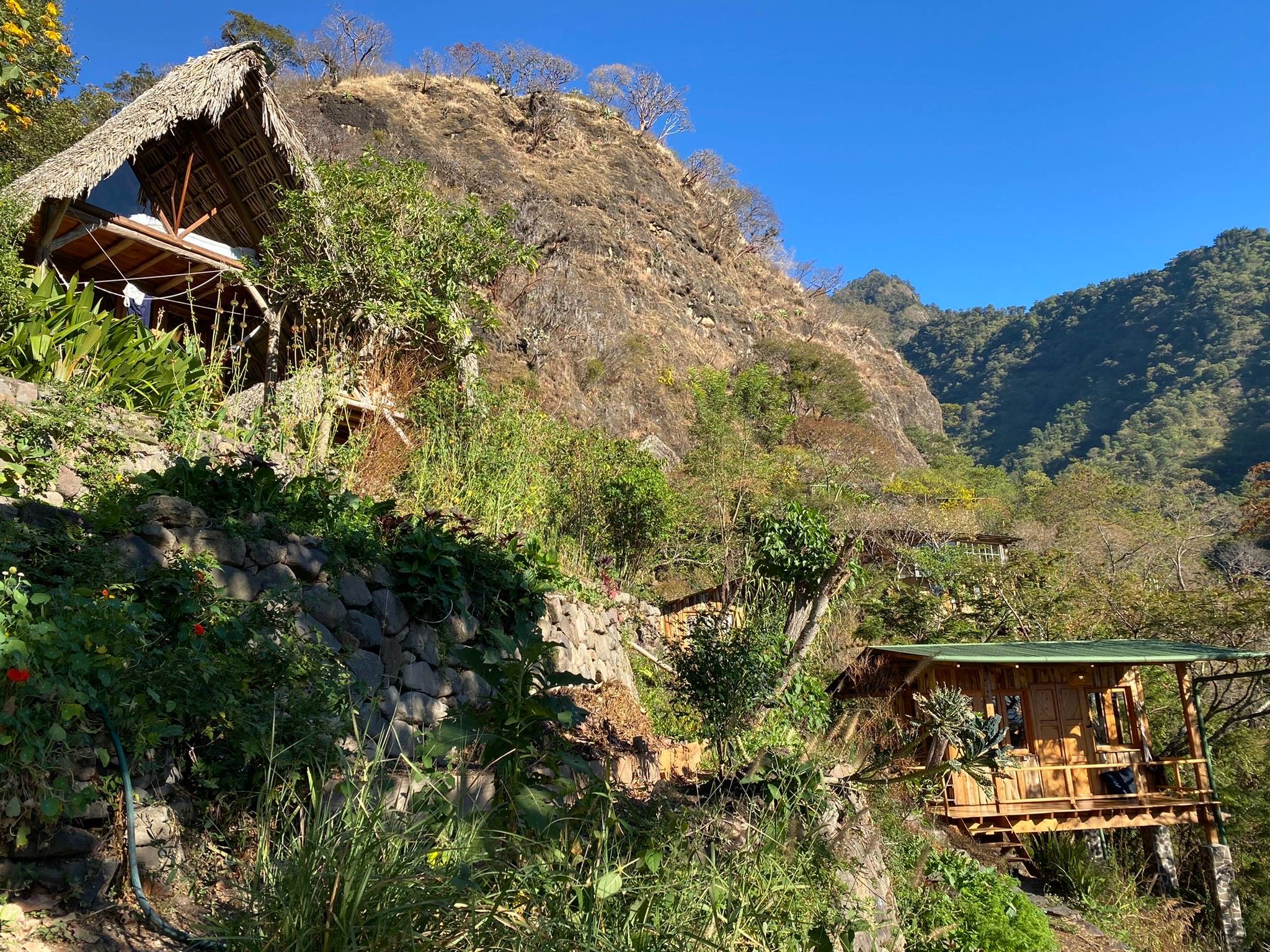 What is the work we will be doing?

What is a shamanic cacao ceremony?

What will the food be like?

What will lodging be like?

What will the weather be like?

What will the weather be like?